Dan Evans has said that scheduling always looks easier in hindsight after his straight-set defeat to Andrey Rublev in the Australian Open third round on Saturday (January 21).
The first Grand Slam of the year has had its fair share of scheduling issues already, with several matches finishing late, thanks to torrential downpours and extreme heat. On Thursday, Andy Murray completed his second-round match against Thanasi Kokkinakis at 4:05 am local time.
Meanwhile, Evans, who reached the third round Down Under for the second time in as many years, was second-best on the day against Rublev. After losing a tight first set 6-4, the 32-year-old ran out of steam, winning only five more games, as Rublev reached the second week of the Australian Open for the fourth time.
Speaking about the challenges of scheduling in his post-match press conference, Evans said:
"We're all experts after the event. What can you do? You play one match, and then someone pulls out, which happens, or they get -- you wouldn't be happy if you just watched my match there, and two hours on the evening, and you want more tennis."
He continued:
"It's a problem with tennis. You don't know how long it's going to be, and it's going to be a problem all the time. You know, we would soon start moaning if they cut night sessions. And, you know, we sometimes have to put up with it. 4:30, 5:00 is pretty late, yeah."
Rublev will next take on Holger Rune on Monday for a place in the quarterfinals, while Evans will likely appear in Bogota next.
---
"He was very aggressive and better than me" - Dan Evans after loss to Andrey Rublev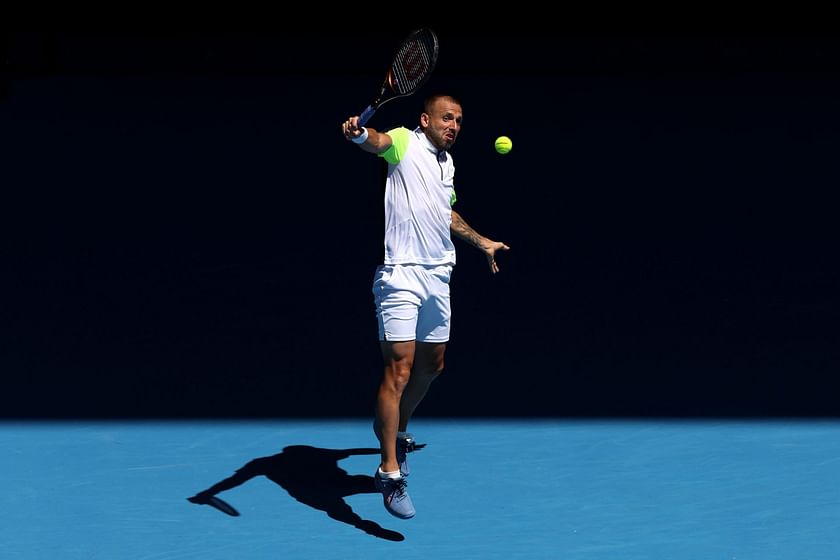 Dan Evans has no qualms about admitting that Andrey Rublev was the better player in his third-round match.
The 32-year-old had come into the contest with a 3-3 head-to-head record against Rublev, including wins at two Masters 1000 events. However, in the pair's first Grand Slam meeting, it was Rublev who was clearly the better player, dominating large swathes.
Dan Evans said in his post-match press conference:
"Andrey was too good. He played some good tennis. I didn't feel I did too much wrong. I had obviously a little chance in the first. Had break point. Yeah, I didn't take it. He changed his game to how he played me a few times before. He has hit backhand line very well. Yeah, that was it. He was very aggressive and better than me."
Rublev is looking to reach his second Australian Open quarterfinal this fortnight.