Nick Kyrgios implied double standards after Pablo Carreno Busta's 2023 Canadian Open withdrawal amidst injury earned him fans' sympathy.
Carreno Busta has been restricted to only four appearances this season due to a persistent elbow injury. Furthermore, the Spaniard recently announced that he won't be defending his Canadian Open title this season. The 32-year-old's sole win for the season was his first-round victory at the Australian Open.
Meanwhile, Nick Kyrgios is currently sidelined for the season owing to multiple injury concerns as well. He has missed out on all three Grand Slams for this year - the Australian Open, French Open, and most recently, the Wimbledon Championships.
However, the Aussie's rants on the ongoing developments in the tennis world have continued despite his absence from the ATP Tour.
In a tweet, the 28-year-old hoped for former World No. 10 Carreno Busta's speedy recovery. At the same time, he wished for a "similar understanding" from tennis fans towards himself as well, saying:
"Hope he gets well soon. Wish I got similar understanding when missing tournaments with injury."
Recently, Kyrgios and Carreno Busta caught themselves in the middle of a mild off-court beef after the Aussie's earlier disparaging comments about his career resurfaced.
"When he gets on Twitter, he is one more fan, that's why he says those things that are often not reality. I don't give it much hype because it doesn't come or go, I don't care what people say, I focus on my career and try to enjoy it. I have friends inside the circuit, I have a great time with them, so think what you want," Carreno Busta said.
Nick Kyrgios lashes out at ATP's hectic schedule, claims it may cause him to retire early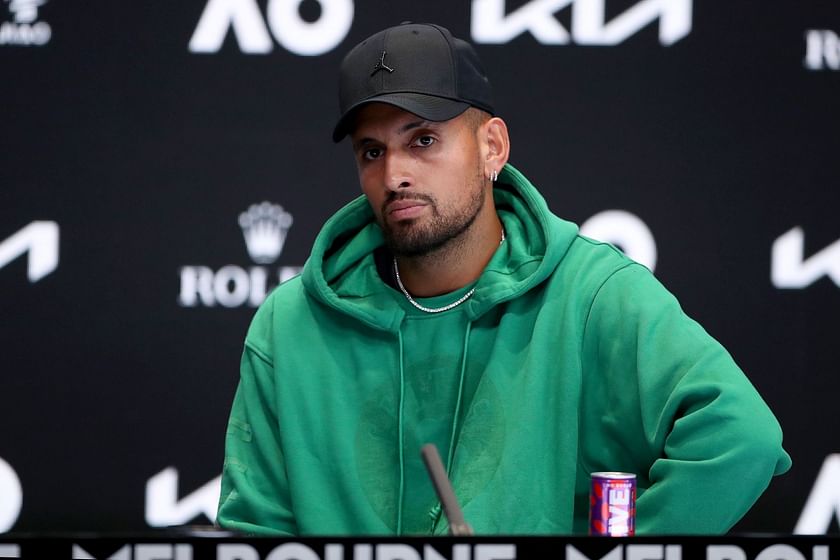 Australian tennis star Nick Kyrgios recently made critical remarks on the ATP Tour's hectic schedule and stated the same could result in his potential retirement in a few years.
The 28-year-old has only participated in one match this season, where he suffered a first-round exit at the hands of Yibing Wu in the Stuttgart Open.
At the Ultimate Tennis Showdown in Los Angeles, the Aussie weighed in on his future while having an informal discussion with his peers Frances Tiafoe and Jeremy Chardy. Despite his absence from the tour, the Wimbledon finalist ranted on about the sport's hectic schedule, claiming:
"The sport's crazy. The schedule is out of control. No f**king chance [I play till I am 33], there's no way. There's no chance. I'm playing till 33? Insane! I'm not playing till 33. I promise you when I'm gone, you'll never see me again."