Aryna Sabalenka recently shared pictures from her date with best friend Paula Badosa on Sunday, September 24.
Sabalenka and Badosa are both 25 years old and have been friends for a long time on the WTA tour. They have played against each other in singles four times and paired up for doubles on three separate occasions in the past. Their best doubles result was reaching the quarterfinals in Stuttgart last year.
Sabalenka shared pictures from their date on her social media on Sunday, September 24. The pictures show them having dinner at a restaurant and hugging each other.
"This girl 🥰🥰🥰," and "With my babe ❤❤❤," Sabalenka captioned her pictures.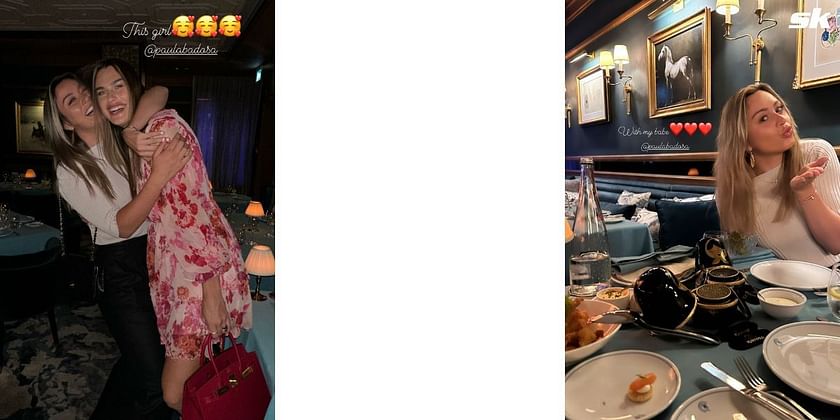 Badosa also shared pictures on Instagram, with a caption.
"My date 😍😍😍."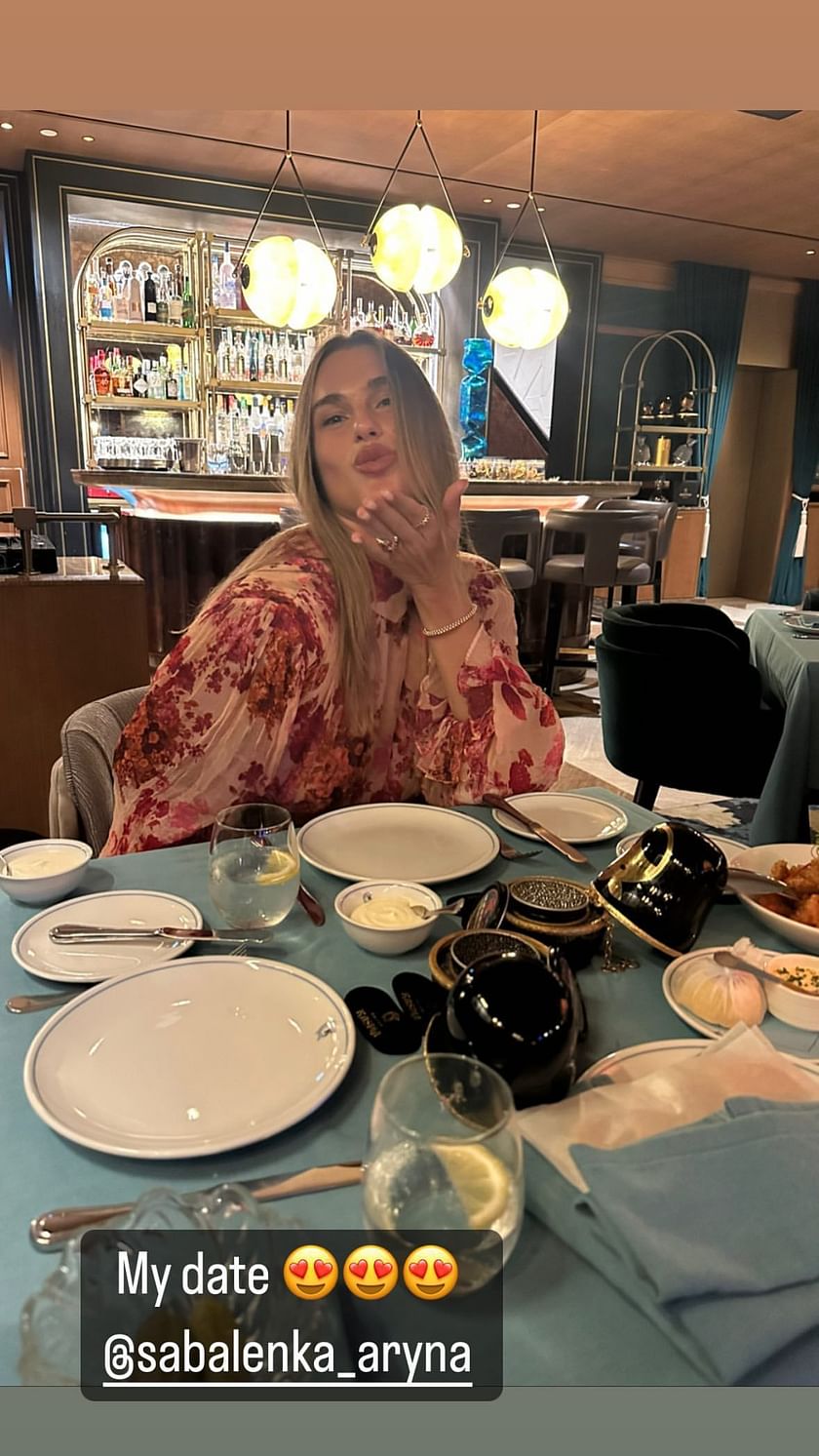 Aryna Sabalenka's catch-up comes after a successful yet exhausting season, in which she won her maiden Grand Slam title at the Australian Open; reached the semifinals at the French Open and the Wimbledon Championships; reached the final of the US Open, and became the new World No. 1.
Paula Badosa, on the other hand, has had a tough year due to injuries. She missed three of the four majors because of knee and back injuries. She tried to come back at the Wimbledon Championships but had to retire in the second round because of back pain.
---
Aryna Sabalenka ready for WTA Finals, Paula Badosa looks ahead to 2024 after injury setback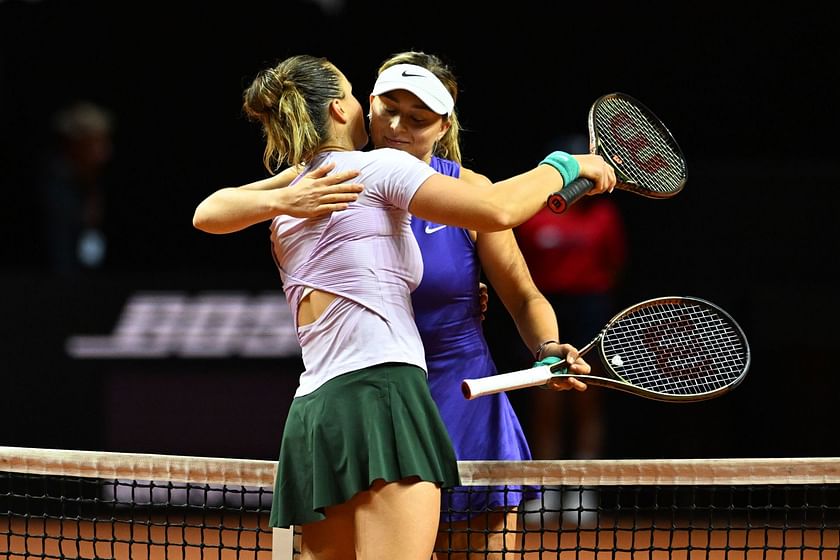 Aryna Sabalenka and Paula Badosa have had contrasting fortunes in the 2023 season, as the former has qualified for the WTA Finals in Cancun, Mexico, while the latter has ended her season prematurely due to a back injury.
Sabalenka has been the most consistent player on the WTA Tour this year and has amassed 8210 points in the Race to WTA Finals rankings, leading the pack by a comfortable margin.
The Belarusian will be making her third consecutive appearance at the season-ending event, which will be held from October 29 to November 5. She finished as the runner-up last year, losing to Caroline Garcia in the final.
Badosa, on the other hand, announced that she would not play any more tournaments this year as the pain restricted her from moving forward. She thanked her fans for their support and said that she would see them next year stronger than ever.
"Hello everyone, I wanted to update you on my situation with the injury... After struggling for many months to compete again, I am ending my season. Those of you who know me know how much I like to compete and how difficult it has been to make this decision," Badosa wrote on Twitter.
"We have tried everything together with my team but the pain is not letting me move forward. Thanks to the people who are still by my side in these hard times. See you next year, stronger than ever", Paula Badosa added.
Paula Badosa is currently ranked No. 56 in the world with a career-high ranking of World No. 2 in 2022.