Novak Djokovic has thrilled tennis fans by sharing an inspiring video of Croatian player Matija Pecotic, who recently made headlines at Delray Beach.
Pecotic, a real-estate investor, qualified for the 2023 Delray Beach Open after coming in as an alternate. He then stunned former World No. 8 Jack Sock in the opening round of the main draw.
The 33-year-old made his ATP main draw debut in the ongoing 250 event in Florida. In the clip shared by Djokovic, Pecotic revealed that he works full-time for a firm called Wexford Capital but manages to "squeeze in some tennis before work."
Sharing a video of Pecotic on social media, Djokovic said:
"Matija my brother! You don't belong in the office just yet. See you soon on the court."
Pecotic and his family moved to Malta from war-ravaged Serbia in 1993. He got an opportunity to hone his skills at Princeton University after migrating to the United States.
Pecotic got the better of Jack Sock 4-6 6-2 6-2 even as he joked about needing to ask for a day off to play his next match.
"I had to leave work early today. I had to send an email to the whole team. [My boss] let me off. I'm going to have to ask for another day off tomorrow," said Pecotic who triumphed in the presence of his boss who was in attendance for the memorable encounter.
The dream run came to an end as Pecotic, who reached a career-high ranking of World No. 206 back in 2015, ran into Marcus Giron in the Round of 16. Giron ended up winning that match 6-3, 6-3.
---
Novak Djokovic and the Croatian connection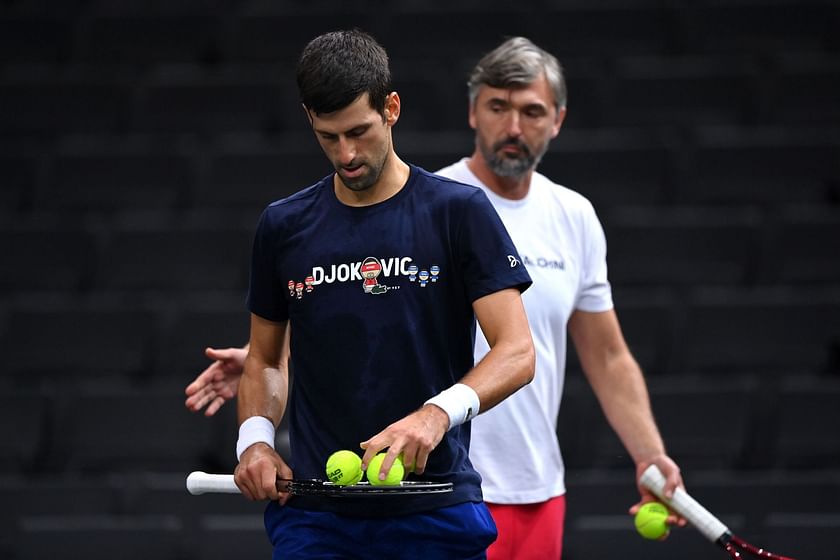 Novak Djokovic's affinity for Croatia is strong, with many Croats considering him to be one of their own.
The 35-year-old's mother has Croatian roots, and he is currently coached by Goran Ivanisevic of Croatia. Djokovic and his wife have also been spotted holidaying in Croatia on more than one occasion.
The 22-time Grand Slam champion has also been photographed alongside the former president of the scenic nation renowned for its pebbled beaches.
Djokovic also received support from Croats during the Adria Tour, which he organized even as the ATP tour came to a halt during the COVID pandemic back in 2020.