On Sunday, Bulgarian tennis ace Grigor Dimitrov took to Instagram to announce that he has tested positive for COVID-19. The announcement sent shock waves around the tennis world, as Dimitrov had been playing in the Adria Tour, an exhibition event organized by Novak Djokovic and his team.
The showcase event had concluded its Belgrade leg last weekend, and was into the final stages of its Zadar leg in Croatia. However, soon after Dimitrov's announcement, the event was unsurprisingly forced to be called off - meaning that the last remaining match would go uncontested.
The final - which was supposed to feature Novak Djokovic against young Russian sensation Andrey Rublev - now stands cancelled. Moreover, all the participants of the event have been immediately asked to get tested and take the necessary precautionary measures.
Grigor Dimitrov announced his diagnosis through Instagram, and apologized to anyone he might have unknowingly transmitted the virus to during his time at Djokovic's event. The 29-year-old also advised his fellow participants to get tested.
In the wake of Dimitrov's post, the organizers of the Adria Tour quickly took to Instagram to announce the cancellation of the final.
The organizers assured that they have "strictly followed all possible epidemiological measures in place". That, they hope, would ensure minimal spread of virus even if a situation as with Dimitrov were to arise. The organizers also asserted that nobody who was in contact with Dimitrov has been showing any symptoms of carrying the virus.
Novak Djokovic's organizational plans for Adria Tour under the scanner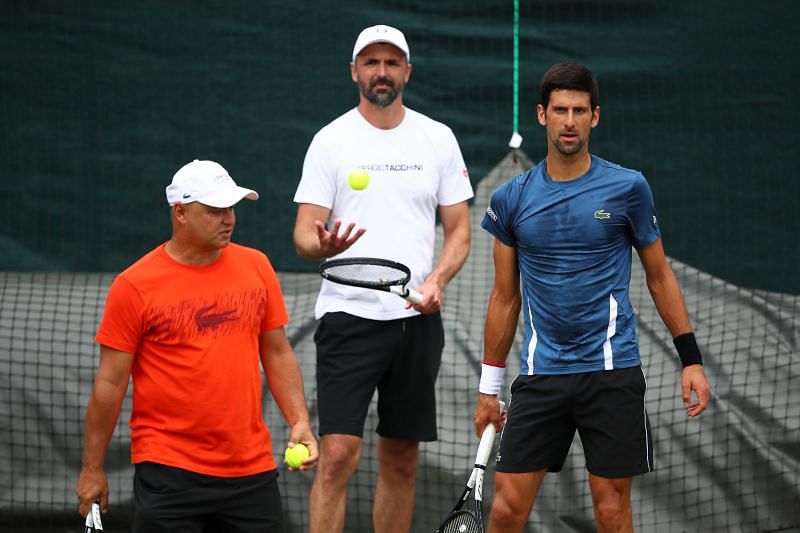 Upon learning Dimitrov's news, the director of the Adria Tour, Goran Ivanisevic - who also happens to be Novak Djokovic's coach - immediately called off the impending final that was scheduled to begin at 8 pm local time.
The Croatian tennis legend reached out to the fans who had gathered courtside and announced the highly disappointing news.
"We have just been informed that Grigor Dimitrov has tested positive for coronavirus and we will have to call off the final of the tournament in Zadar," announced Goran Ivanisevic.
Novak Djokovic was heavily criticized in the lead-up to his exhibition event for allowing crowds in both Serbia and Croatia, despite the quick-spreading nature of the global pandemic. The Serbian icon was repeatedly accused of putting the attendees in danger with his flawed planning, but he later justified his stand by saying that the COVID-19 outbreak is much more controlled in the Balkan nations as compared to the rest of the world.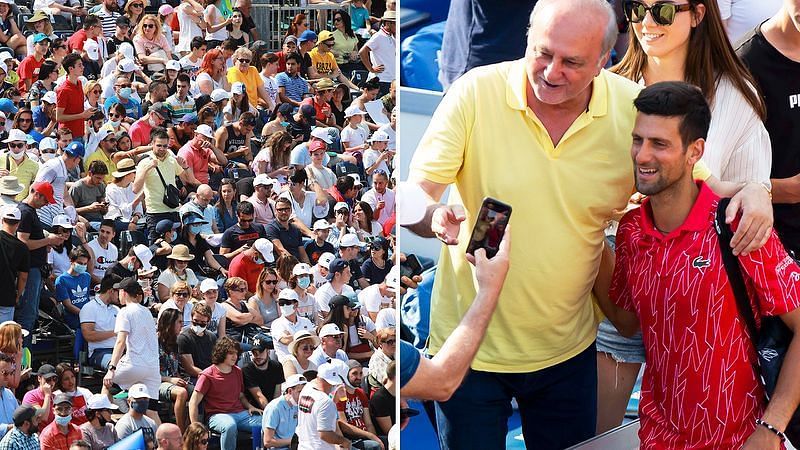 However, the recent development with Dimitrov could invite more backlash for the 17-time Grand Slam champion. Over 4,000 fans attended the event in his hometown of Belgrade with similar numbers in Zadar this weekend, and they would all be considered at risk of contracting the virus now.