Tennis, motivation and self-belief: An understanding
666 //
15 Nov 2012, 00:22 IST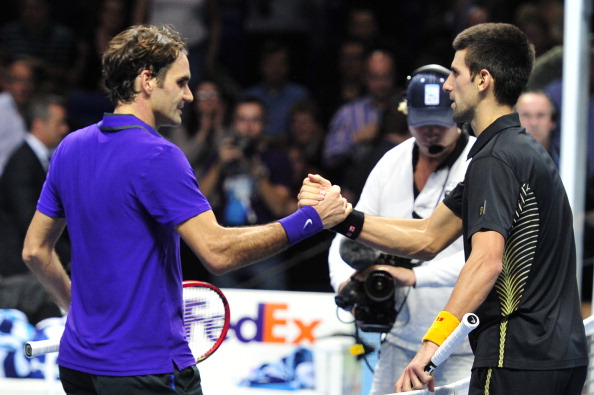 The true hallmark of a sportsman is evidenced not when he conquers each and every one of his opponents, but when he talks about the greatness of the sport and his seemingly small contribution towards enriching its beauty.
While in other sporting dimensions, there are many players who substantiate this admirable trait, in tennis it's the likes of Roger Federer and Novak Djokovic – to name the most recent duo to have played – who summarize these qualities. Be it Nole's inspirational speech after winning the World Tour Finals or Federer's unique previewing of his future, the respect and the passion that tennis garners – not just from onlookers and audiences, but also from the sportspersons themselves – has never been more clear.
Leading life as a sportsperson isn't easy, especially in terms of finding the right balance between desire for continuity and motivation to further this desire. Because even though it might be easy to possess the former, achieving the latter constantly, without any breaks, is perhaps the biggest challenge that sportsmen face on an everyday basis. And it is indeed a challenge because motivation doesn't always translate to monetary gains for the players.  On the contrary, it stands for striving to provide a unique value addition to the sport and to its fans, thus gaining a newfound sense of purpose and fulfillment for themselves, each and every time they step on to their playing field.
Winning matches in succession, tournaments one after another, holding the ranking for as long as is possible can be effective only till the player finds it within himself to keep pushing forward. Or in other words, till the player is able to exercise his motivational channels. But if a player isn't able to drive himself onwards, however physically fit the player might be, it's all a lost cause.
And this is precisely where self-belief comes in. Where motivation provides the necessary momentum for players, its continued sustenance relies on the player's belief in himself. With numerous intrusions upon a player's person – professional and even otherwise – and innumerable competitions that make winning a need more than a want, it's but natural for players to doubt themselves. To doubt and ask, whether their passion would be motivation enough for them to be committed for as long as it takes.
Perhaps this is why even though there are many who take up sports, in the end, it's only a few amongst these uncountable numbers that end up making a difference. And even among these select few, there are only certain rare ones, who in spite of every negative sentiment thrown at them, end up making a difference and in the process, reiterate all those values of giving back to the sport.
Maybe that's why we fans love and respect these sportsmen, even more, as compared to the others whom we follow. Because we connect with what they say and more importantly, we trust and understand completely that they mean what they say. Nole's giving up of gluten to stay fit in order to be potentially counted amongst the world's best and Murray's determination to get his hands on that elusive Slam proves and validates our faith in their self-belief and thus, motivates them further.
Be it 2012 – a year full of surprises with numerous winners at all playing levels, and two different, yet equally deserving of being the world's best player, achieving the pinnacle with sizable substantiation, or be it the forthcoming 2013 season, the excitement of tennis promises to get even better.
A promise that raises the anticipation yet makes the wait bearable; but more than that, a promise that's motivation for even more potential brilliance to emerge from the shadows.