Poetry in motion, or grunt and hustle – What is the future?
1.16K //
20 Mar 2013, 23:51 IST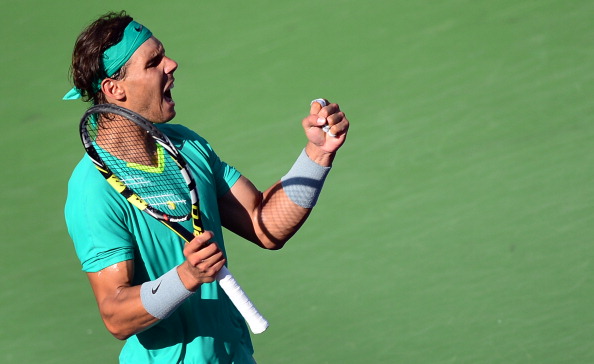 The talk this past week on the tennis scene has been Rafa Nadal's comeback. After a hiatus of more than 6 months, the King of Clay returned to the scene at Indian Wells, going on to win the title. He seems to be preparing nicely for the clay court season, playing only select events that lead up to the French Open in May.
As impressive as his record is at Roland Garros (winning 7 titles in 8 years), I just can't get myself to like him. You might have already figured that out from the article's title, if you could read between the lines. You might also be wondering if that automatically makes me a Federer fan. Yes, I love Roger, but this piece isn't about that, or why I dislike Rafa. This is about a couple of other things – fitness levels, style of play, and the future of tennis as I see it…or as I hope to see it.
Every professional tennis player is super fit. They bust it all year long on the courts, and in order to be able to do that, they have to bust it off-court as well. A combination of endurance training, strength training and a host of other things including yoga, stretching and so on are a part and parcel of a tennis player's life. Yet, you often see during matches that one player seems fitter than their opponent. Why does this happen?
There are a few reasons for sure. Since I'm not qualified enough to comment on the physiological aspects that makes each person's body unique, I'll write about something that I think is a huge contributor to this – one's style of play. In order to contrast between two styles, I'll have to pick my favourite subjects, of course…Roger and Rafa.
Poetry in motion (excuse the cliché, but it is well deserved here, don't you think?) is what I think of when I watch Roger play. Smooth strokes, even smoother movement, whether side to side or back to front, a graceful service action, easy volleys, and that single-handed backhand…I can go on and on. There is no obvious stress on any part of the body. Everything sort of flows naturally; poetry in motion. See?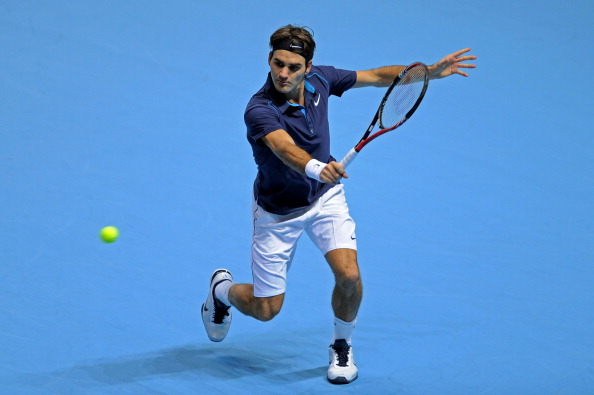 On the other hand, Rafa (and many others these days…I'm not biased!) makes tennis seem like an immense amount of work. The double-fisted backhand that, no doubt, generates a lot of power but also adds more stress on the body, hitting while standing well behind the baseline, the constant grunting (that is exertion in some form too!) and the slug fest that is the norm these days due to the heavy topspin that makes the rallies never-ending – all of these are enough and more reasons as to why the body takes a beating.
This means two things, then. The obvious one is that the body burns out faster, and two, the players need to be that much fitter in order to play longer matches. Exhaustion, injuries and even mental fatigue set in earlier, possibly making one's tennis career shorter. This will become the new norm, and already is, as evinced by the number of injuries faced by top ATP tour players, which causes them to withdraw from tournaments, especially towards the end of the long drawn-out season.
I don't know if there is a solution to this. A simplistic view I have, as a fan of the serve-and-volley style of play, is that it would be great if that came back. It pains me to see the baseline at Centre Court in Wimbledon more worn out than the service box and the space near the net. Matches might end faster, play might be more interesting, points will be quicker and most importantly, players might last longer?
Maybe that's an assumption. Maybe this entire piece is just a random rant based on Roger's style of play, his career and how stellar it's all been. Maybe I'm just a dreamer…but I hope I'm not the only one.