Predicting the ATP 2013 year-end top 10
1.29K //
22 Dec 2012, 19:00 IST
My preview to the new tennis season continues with my prediction of who will finish inside the top 10 by the end of next year and where they will finish within that top 10.
In case you are wondering, here is the 2012 year end ATP top 10.
1. Novak Djokovic
2. Roger Federer
3. Andy Murray
4. Rafael Nadal
5. David Ferrer
6. Tomas Berdych
7. Juan Martin Del Potro
8. Jo Wilfried Tsonga
9. Janko Tipsarevic
10. Richard Gasquet
But this article is about next year, and who will finish inside the top 10 at the end of next season. This is just a prediction, so I'm not going to state it as fact. So let's get right into it, starting with number 10.
10. Milos Raonic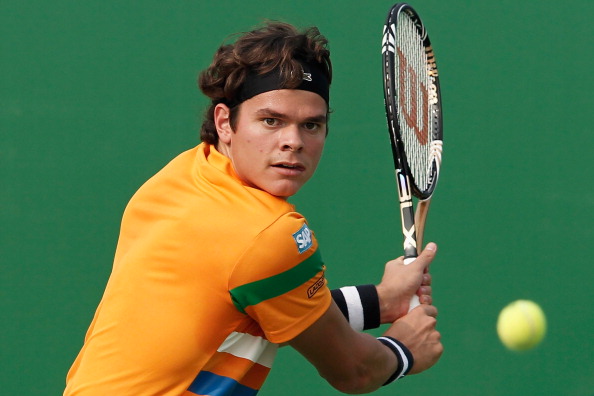 The big serving Canadian is currently ranked 13, and is roughly 200 points off the top 10. Milos had a breakthrough 2012, winning 2 titles and finishing at a career high ranking of 13. Raonic will be 22 heading into 2013, making him one of the bright young players in men's tennis currently. Raonic offers a massive serve, which brought him over 1000 aces in 2012, and if he can work on other areas of the game, he'll be a massive threat in a few years and a potential Grand Slam winner. But right now, he's poised to break the top 10 at some point next season, even if he doesn't finish inside there. I think Milos will continue to improve and have a stellar year, which will see the young Canadian finish as world number 10 next year.
9. Kei Nishikori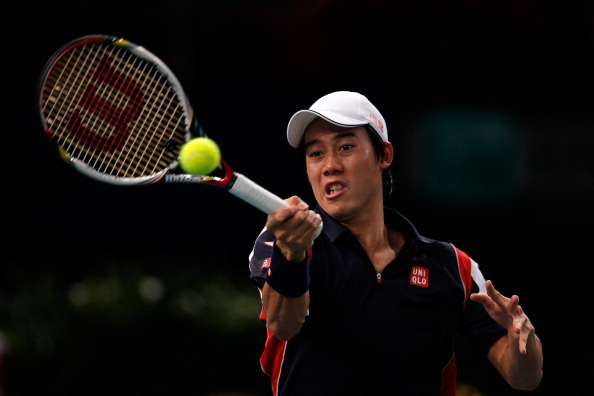 The world number 19 and the Japanese number 1 has been held back by injuries over the course of his career. These niggling injuries have prevented Kei from reaching the levels he is capable of. Hopefully next year, Nishikori will stay healthy and make a real charge at the top 10. Kei has proven that he's a match for the top players in the game. He's beaten Ferrer, Tsonga, Berdych, Djokovic and even bageled Raonic (yes, he bageled one of the biggest servers in men's tennis), so it's hard to deny that he has the ability to break in to the top 10 and go on to have a successful career. Of course, there are areas of his game that will need improving. Firstly, his serve needs work because Kei doesn't win many free points, and despite being a great mover, his defensive shot making isn't that great, so that could be worked on. But even without those improvements, Kei still has what it takes to finish top 10, and I think he will.
8. Tomas Berdych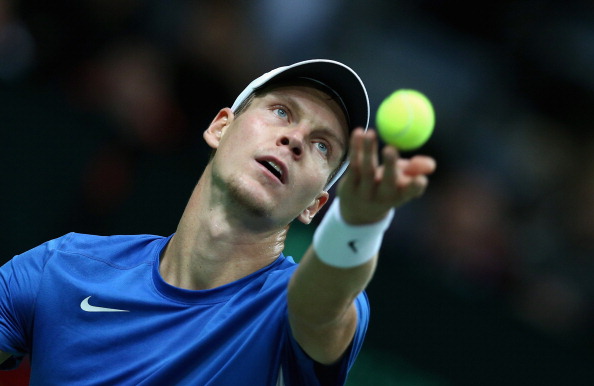 The big hitting Czech is currently ranked number 6 in the world, but I think that will change in 2013. 2012 was a decent year for Tomas, as he finished as world number 6 and won a few titles along the way. He's proven he can match the cream of the crop, beating Federer, and coming close to beating Murray at the US Open. But despite that, I think Tomas will fall down in the rankings a little and finish just inside the top 8 next year. Now, I don't think that will be down to Berdych having a bad year, as I think he'll have a similar year to 2012. It's just that I think the players around him at the moment will have a better year, leaving Tomas to finish as world number 8.
7. David Ferrer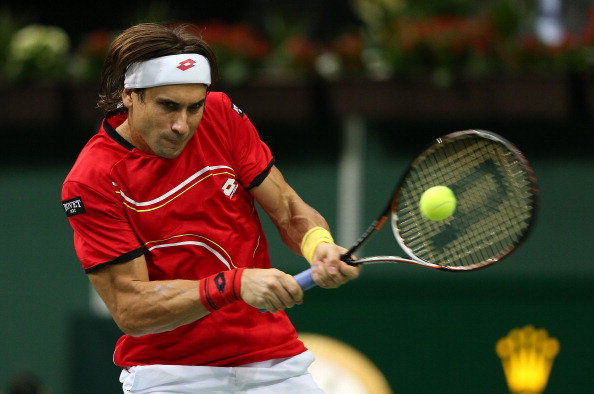 2012 was a great year for the Spaniard, as he reached at least the quarters of every Grand Slam, won his first Masters title in Paris, and finished as world number 5. Ferrer is a real grinder and hard worker, and a player you have to respect. Despite being quite limited in tennis talent, in comparison to the players around him, he's shown hard work can pay off. But I think in 2012 we saw the peak of David Ferrer. David is now 31, and that's not a young age in tennis, especially when you compare it to the players around him. I think Ferrer's decline will start next year, as he will not be able to live up to his great 2012, meaning he won't defend his points from this year. Ferrer will still have a solid year, just not as good as 2012, and that will leave the Spaniard as world number 7.
6. Jo Wilfried Tsonga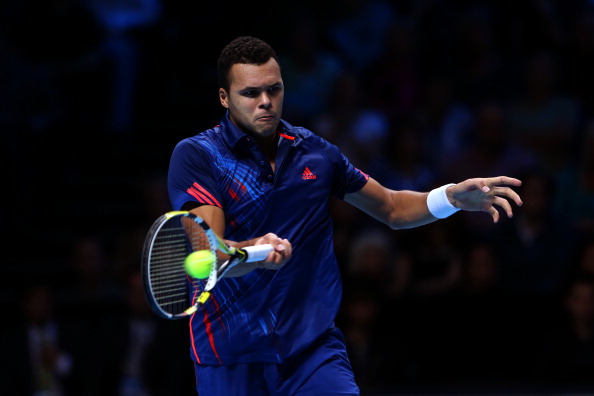 2012 was a poor year for the Flamboyant Frenchman, starting as world number 6 and finishing as world number 8 in terrible form. Despite picking up a few titles and reaching the Wimbledon semi finals, Jo's 2012 went down hill after the heartbreaking loss to Novak Djokovic at the French Open. Tsonga hasn't been able to show the kind of form that got him to the Australian Open final 5 years ago, and has been damn right poor by his standards. He went 1-12 against top 10 opponents I think, with his sole victory coming against an injured Del Potro. In light of this, Jo appointed Roger Rasheed as his new coach, and I think we are in for one last good year for Tsonga. In my bold predictions article, I stated that Tsonga will reach the Wimbledon final, and I'm sticking to it. I think we'll see a rejuvenated Tsonga next year, and that's why I think he'll finish as world number 6.
5. Juan Martin Del Potro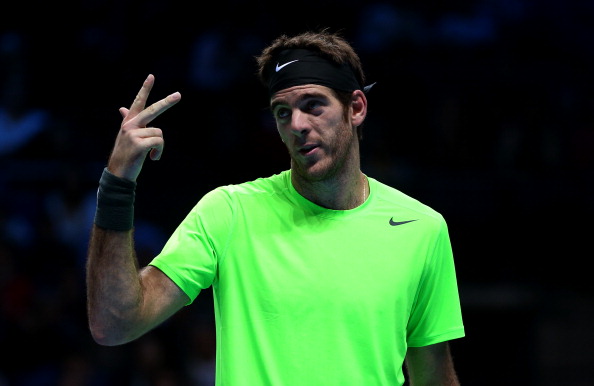 The Tower of Tandil ended 2012 on a high with a great indoor season which saw him rack up 2 titles and come close to a World tour finals final. After 2 years of waiting after the wrist injury, Del Po seems to be back to his best (or thereabouts), and ready to storm the 2013 season. I am predicting Juan to win his 2nd Grand Slam at the US Open, which may lead you to ask, why is he only at number 5 then? The answer is, I think he won't win any masters titles, leaving him with his Grand Slam results and a few smaller titles. Rest assured though, Del Po will still have a great year and will finish as world number 5.
4. Roger Federer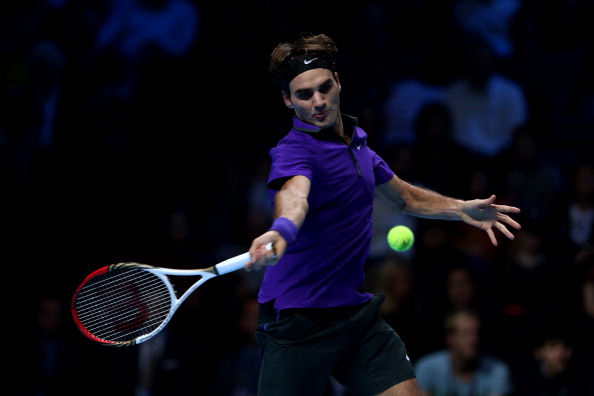 The G.O.A.T had a great 2012, winning his 7th Wimbledon title, his 17th Grand slam title and breaking the record for most weeks as world number 1 with 302. Federer finished 2012 as world number 2, and although I've predicted him to have one last hurrah at Wimbledon, I think Federer's ranking will decline in 2013. Federer is 31, therefore he's playing less tournaments, giving him less opportunities to pick up points. I think Federer will have a good year, but I don't think he'll repeat his 2012, and with the return of Rafa, Del Potro coming back to form, and the rise of Murray, I think he'll finish world number 4 next year.
3. Andy Murray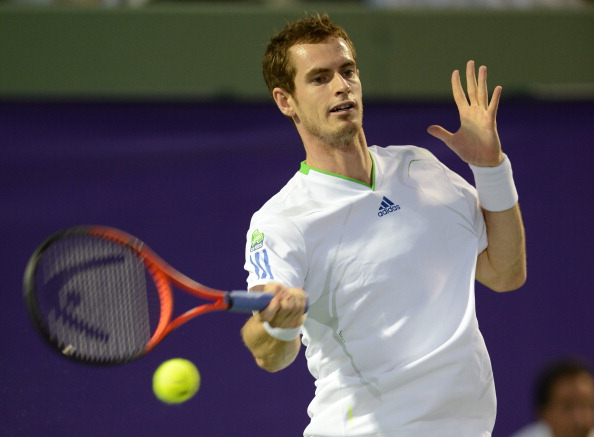 Andy Murray had his best year to date in 2012. Winning the Olympics gold, winning his maiden Grand Slam at the US Open, and reaching the Wimbledon final. But if you read my bold predictions article, you may find that I've put Murray down to not win a slam in 2013. He's not so good on clay, and while he has a big shot at the other 3 slams, I've predicted other players to win them instead. That still won't stop Murray from having a good 2013, as I expect him to reach a Grand Slam final, and win a few masters 1000 titles to keep his ranking at number 3 for next year.
2. Rafael Nadal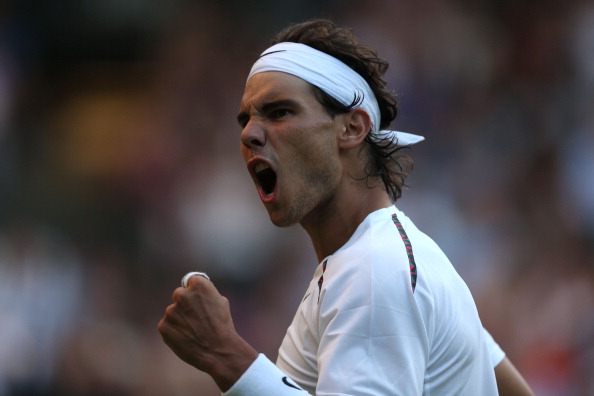 After his injury last year, this may be a little bold. But Rafa missed half a season, which means he doesn't have any points to defend, and that gives him the advantage. I expect Rafa to start out slowly in Australia, but to bounce right back to form in time for clay season, where he'll dominate (again). I feel he'll have a better Wimbledon campaign this year, and with all the points to pick up after Wimbledon, I think Rafa will finish as world number 2. He's still likely to be a top 4 seed for the Australian Open, which means he won't face one of the other members of the big 4 until the semi finals, and we all know what Rafa is like on clay, so I expect him to defend most of his 2012 points and have a good 2nd half to the season. Of course, it depends on how well he returns to action.
1. Novak Djokovic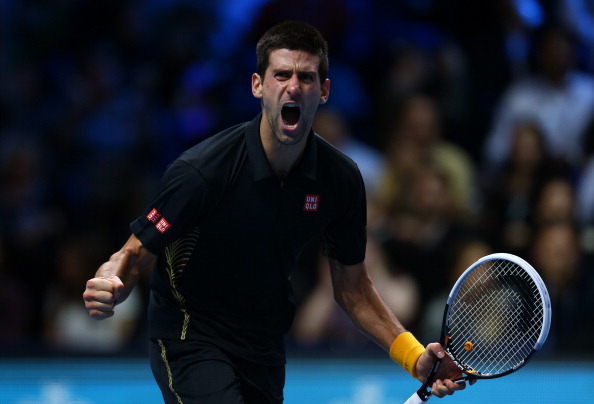 It shouldn't come as a surprise that I've picked Novak Djokovic to finish as World number 1 yet again next year. Djokovic is the best player in the world at the moment, and I think he'll have another stellar year next year, reaching 3 Grand Slam finals with one victory, and winning some Masters titles. It will be hard for Novak to repeat his 2011 performance, but he's more than capable of at least repeating his 2012 performance, which saw him finish as world number 1. Djokovic will finish as world number 1 and continue to be known as the best player in the world.
Here's my final Top 10 rankings for the end of next year…
1. Novak Djokovic
2. Rafael Nadal
3. Andy Murray
4. Roger Federer
5. Juan Martin Del Potro
6. Jo-Wilfried Tsonga
7. David Ferrer
8. Tomas Berdych
9. Kei Nishikori
10. Milos Raonic
I hope you enjoyed my article, and I would like to see your predictions for the season ending top 10 for next year. Comment below with your predictions, or what you made of my predictions.