Rise of machines in Tennis – Victory over style?
1.54K //
14 Mar 2013, 15:29 IST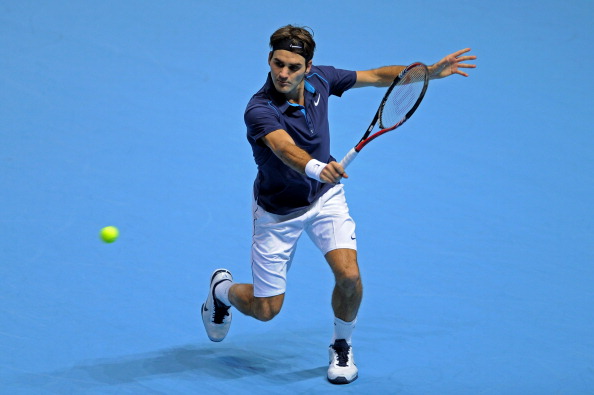 In recent times, there have been a variety of articles penned, trying to gauge the motive of sport in one's life. Despite the underlying shades that they all capture, each of them is but a sub-plot in one grand story based on the author's perceptional experience. However, there was one aspect most failed to include, perhaps overlooked, given this era's intuitive indulgence with complexity. I'd even wager that it is the most important aspect, and yet exposed and naked to the common eye every single day that we've learnt to ignore it for its timeless familiarity.
If you haven't yet figured it out, I talk of 'STYLE – the beauty component of art called sport!'
Stats, facts and figures are the palate of paid intellectuals with enough free time to debate about the game, long after the common sore throated enthusiast has left to the bar, for celebrating a success or dowsing his raging sorrow. Save the few fashionable gentlemen, probably the major share of humanity, me included, belongs to the latter fraternity, an extended family bonded together to a common cause. Undoubtedly, to most amongst this league of frenzied fans, the first love with sport would've been sparked with the 'style' of a legend in action.
Talking of style and sport in one sentence, tennis would be a perfect example!
Tennis was one sport that bloomed late, before attaining its deserving space in my life amongst the myriad other hobbies. In fact, I hadn't quite figured the degree of my love for this sport until I found myself (adventurously) one morning at 3am during 'study holidays,' watching a classic 'Roger-Novak US Open Semi-final!'
In that instant, I even pictured a 'virtual bystander' watching my enthusiasm and smirking at my obsession, admiring this crazy adventure of mine that could even get me expelled from college, and, probably in an undertone, bemoaning my sacrifice of an early morning's peaceful sleep.
There could be multitudinous reasons that conspired to make me struggle against all odds to catch that game live. But clichéd as it sounds, the simple truth was that it was Roger Federer at play!
I was introduced to tennis in the late Sampras era, and for long, this game was more of an occasional fling. But things changed drastically when Roger rose to the crown and transformed this date into a romantic affair, with his seducing play. Back then, there were a host of acclaimed and accomplished names on the circuit, but apparently, none provided a glimpse of genius, enough to create a flutter to his unrivalled majesty.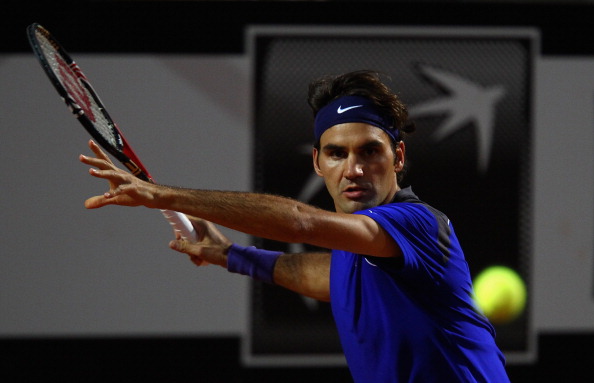 It was no secret – we 'respected him for his victories,' but then, the more subtle subtext was that we 'loved him for his game!'
It was such a joy to see him at play with an effortless elegance, even as he stuck to picking trophies like a trained pickpocket. Indeed,  he had a stylish complete package of serves, forehands, backhands, volley and movement. History is replete with articles full of a 'thesaurus of adjectives' used to describe this legend, but none quite justifies the aura he's added to the sport. Therefore, it was no wonder to witness the next generation of fresh blood developing their game around his style. Arguably faulty, yet the beauty of a single-handed backhand, mastered by the modern Gasquets and Wawrinkas, attained from the master's repertoire stands as the supreme metaphor of graceful class.
But as the legend of Roger goes, his first thorn was to be shoveled from the red dirt of Spanish clay. Ironically, the elegant emperor, strolling in the slams, was to be subdued time and again by the mundane persistence of a determined baseliner in Nadal. Provided a glimmer of hope against the champion in this new found strategy, the fitter bodies chasing victory were quick to choose their side.
Would it be style or victory?
The next generation champions like the Novaks and Murrays were quick to embrace victory at the cost of style. All of them are ridiculously agile, flexible and athletic, with a defense styled game committed to returning. Their untiring play beyond their limits has promised rewards is evident, but sadly remains an enduring test to the eye. There are flashing moments of awe, but merely as blink-moments in a 3 hour episode. Pitiably, for the artistic eye, men aside, even the women have gotten machinist, albeit pretty ones at that!
It is nice to count the rising number of marathons but how many of them actually seduce our senses?
The Nole-Murray clashes, widely billed as 'the modern encounters to watch', are purely on the nerve of greater physique. There are umpteen long punishing rallies from the baselines, with spare or nil volleys and drops. The players seldom try a creative run of play to set up passing shots. The only minor adjustment to the modern game is the ability of top players to mask offence in defense. With such episodes, all one waits to see is like with the machines bout in real steel: who lasts longer?
With this growing style of mundane yet winning strategy, I fear, the future of tennis wouldn't feature any more of grace like Federer.
There is none to blame, for as humanity, we've always understood evolution as success in the ability to prevail. Darwin should've at least spared this sport for the magic of a Roger Federer. Someday, perhaps when Roger walks into his sunset, we'd be quick to comprehend what we've truly lost!