Serena Williams recently expressed her disappointment that her five-year-old daughter Olympia does not have an interest in playing tennis, despite being "really good" at the sport. But Williams wants to find a way to change that, as she does not want her daughter's talents to go to waste.
"Olympia doesn't actually like to play tennis too much," Serena Willliams said on the CBS show 'Person to Person with Norah O'Donnell.
"That's a little disappointing for me, but she's actually really good at it. So we are trying to figure out a way to get her to play a little bit."
Williams then shed some light on what she plans to do to pique the five-year-old's interest in tennis. She said that Olympia would probably enjoy it more if she played in a group, as she loves being social and spending time with friends.
"Olympia loves being social...She loves being around friends, she loves going to school," Williams continued. "Maybe I can push her into tennis by getting other kids to have a group lesson, I think that's what I'm gonna do...I really want her to play at least a little bit, because she's actually really good at it."
Young Olympia has been spotted playing tennis with her mother in the past. But even around the time of her retirement, Serena Williams suggested that Olympia did not like the fact that tennis took up most of her time.
"The time off goes to my daughter and that's never super easy" - Serena Williams on her post-retirement life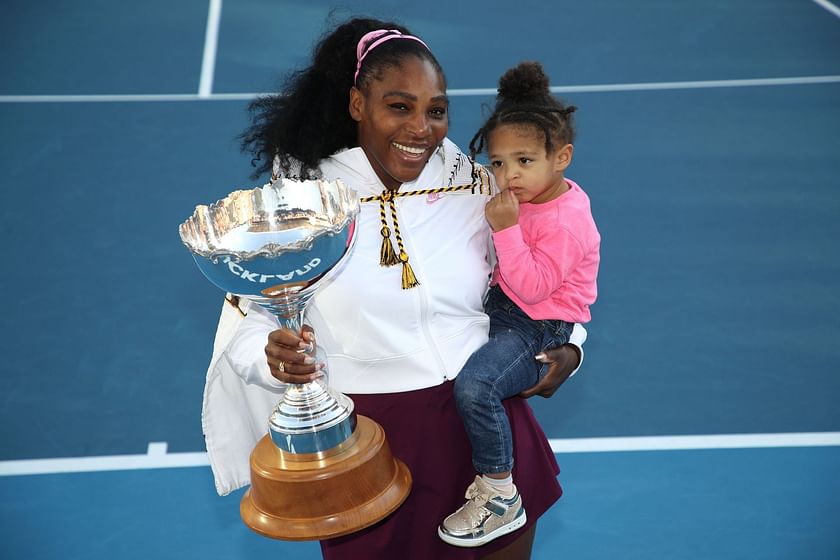 Since bidding farewell to the game at the 2022 US Open last September, Serena Williams has admitted on more than one occasion that she often struggles to relax. Williams reiterated in her recent interview that she still has not 'figured out the formula' to relax as she spends most of her time off with her daughter Olympia.
But Williams is learning how to unwind now, and she said that the normal activity of watching a movie is also a big step for her.
"I haven't figured out the formula to relax. I feel like I'm getting better at it in terms of constructing my day to have time off, but then of course the time off goes to my daughter and that's never super easy," Williams said.
"This morning I did sit down for an hour and did nothing. Actually I turned on the TV and watched a movie which doesn't sound like a lot, but that's huge for me," she added.
Post retirement, the 41-year-old has also devoted a lot of time to growing her firm Serena Ventures and attending various events around the world. She caught up with former long-term Maria Sharapova at one such event.
Edited by Aayush Majumdar