Tennis 2012: The year gone by
704 //
29 Dec 2012, 11:34 IST
Age is just a number – look at the exploits of Serena Williams and Roger Federer; they are getting better with age. Serena's year was fascinating. In the second half of the season, Serena was unbeaten; yet, the number one ranking eluded her. Andy Murray and Victoria Azarenka notched up their maiden Grand Slams, while Maria Sharapova finally won all the four majors in her career, a rare achievement indeed. Novak Djokovic continued to top the world rankings yet again in 2012. He won only one Grand Slam this year compared to the three titles that he had won in 2011. Rafael Nadal won his record seventh French Open title, but was knocked out in the second round at Wimbledon and then a chronic knee ailment kept him out for the remainder of the season.
The Australian Open final between Novak Djokovic and Rafael Nadal was a marathon match. It was a classic thriller where it was impossible to determine a clear winner till the last point. While this match is rated as a classic encounter, the US Open final between Serena Williams and Azarenka provided high drama too.
Andy Murray won a gold medal in the Olympic Games and all of a sudden Murray knew how to win big games when it mattered. This year names like Rasol, Kerber, Errani and Jankowicz produced major upsets although the Major titles were restricted to the big four on the men's tour and the big three on the women's tour. Let us now look back at the year 2012 and analyse the best and worsts of the season.
Best women's player:
This 31-year-old American suffered a first round exit in the French Open. But Serena Williams captured her fifth Wimbledon title and played some of the best tennis the world has ever seen. Her Slam title count reached 15 when she won her fourth US Open title. She made this year even more memorable by winning a gold medal at the Olympic Games, thus achieving the "Golden Grand Slam." Along with her sister Venus, she won another gold medal in doubles at the Olympic Games. She was ranked third behind Azarenka and Sharapova, but her head-to-head record for the year was 5-0 versus Azarenka and 3-0 versus Sharapova. Serena was named WTA's Player of the Year.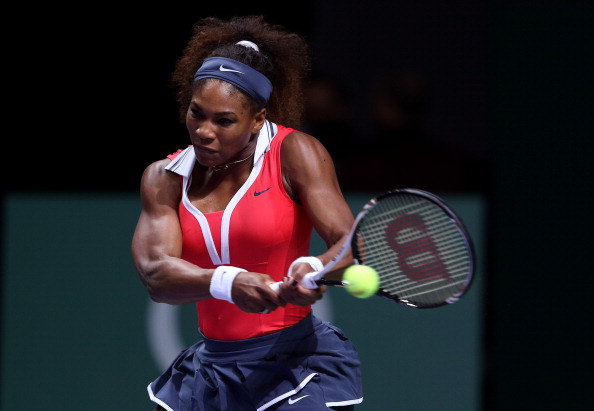 Best men's player:
The year 2011 saw him win three Grand Slams, but this year he won only the Australian Open. Yet, Novak Djokovic continued to give a tough time to every opponent he faced in 2012. The year started with an epic five-set triumph over Nadal. The tables were turned at the French Open, where Nadal looked a far better player, yet the Serb fought hard till the last point. At the US Open, Andy Murray pulled out every trick from his bag to beat a spirited Djokovic in yet another five-setter.
Djokovic won the year-end Barclays ATP World Tour Finals, where he defeated Roger Federer, Andy Murray, Tomas Berdych, Juan Martin del Potro and Jo-Wilfried Tsonga. Djokovic also pocketed Masters 1000 events in Miami, Toronto and Shanghai.
Best women's doubles team:
Italy's Sara Errani and Roberta Vinci captured eight titles in 2012. They won the French Open and the US Open, and were the runner-up team at the Australian Open. The pair won 25 consecutive matches this year.
Best men's doubles team:
For the eighth time overall, and fourth straight year, America's Bob and Mike Bryan finished No. 1 in the ATP doubles rankings. They captured seven titles in 2012, which included a US Open triumph and an Olympic gold medal. The 34-year-old twins won Masters 1000 tournaments at Monte Carlo and Toronto. They were runners-up at the Australian Open and Roland Garros.
Nation that most strongly dominated the tennis circuit:
By winning the Davis Cup, Fed Cup and Hopman Cup in 2012, Czech Republic became the first nation to achieve this incredible trifecta.
Best Olympics thrashing:
Serena Williams annihilated Maria Sharapova 6-0, 6-1 to win the gold medal.
Best Olympics match:
It was the longest three-setter match in the Open Era. Roger Federer defeated Juan Martin del Potro 3-6, 7-6(5), 19-17 in the Olympics semifinal that lasted 4 hours, 26 minutes. Del Potro had tears in his eyes after the game.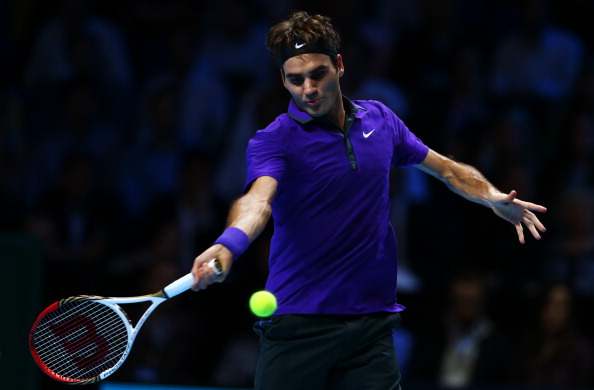 Most stirring resurgence:
Roger Federer won his seventh Wimbledon title, a silver medal at the Olympics and reached the final of the Barclays ATP World Tour Finals. He also regained the No. 1 ranking for a while and broke Pete Sampras' record of 286 weeks at the top position.
Best men's upset:
It was supposed to be a mismatch. Yet, No.100-ranked Lukas Rasol, a Czech power hitter, scored a shocking 6-7,6-4,6-4, 2-6, 6-4 second round upset over No. 2 Rafael Nadal at Wimbledon. After the match Nadal was quoted saying, "It's not a tragedy. It's only a tennis match."
Best women's upset:
Serena Williams was shocked 4-6, 7-6(5), 6-3 by No.111-ranked Virginie Razzano in the French Open first round match.
Most promising young player – Men:
This 21-year-old 6'8" Pole was ranked No. 221 at the start of the year. Jerzy Jancowicz defeated Phillip Kohlschrieber, Marin Cilic, Giles Simon, Andy Murray at the BNP Paribas Masters in Paris, and finished the season ranked number 26.
Most promising young player – Women:
Sara Errani was ranked in the 40s last year. This year she finished at No.6, winning four WTA titles. She was a French Open finalist. Errani also had an amazing doubles campaign with Roberta Vinci. Their team is currently ranked No. 1 in the world.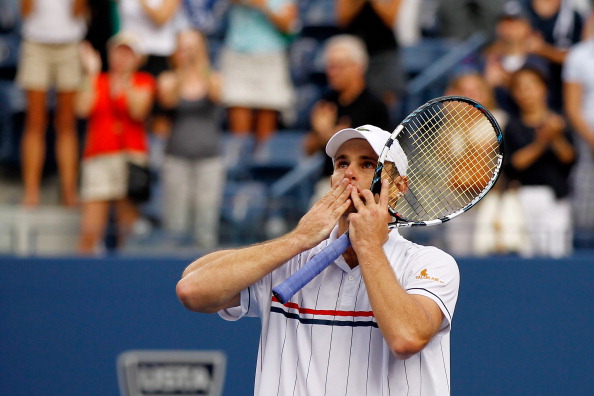 Most poignant goodbye:
Andy Roddick announced his retirement in 2012. The former world No. 1 won one Grand Slam title in his career, and was a perennial top-10 player. Although he was a fierce competitor on the court, he could not win any Grand Slam after his US Open triumph in 2003.
Worst standoff of the year – tussle between Indian players and All India Tennis Association (AITA):
The whole episode of fielding the men's doubles team at the London Olympics was a sordid affair. While Bhupati and Bopanna teamed up together, Leander Paes was left high and dry. He partnered No. 300-ranked Vishnu Vardhan, who was Paes' 91st doubles partner. There was a polarized viewpoint of players and the administrators of AITA. This entire episode was highly scrutinized by the media and the chances of India winning any medal in the event were nullified after the shambolic incident.