2. Pete Sampras (7 Wins)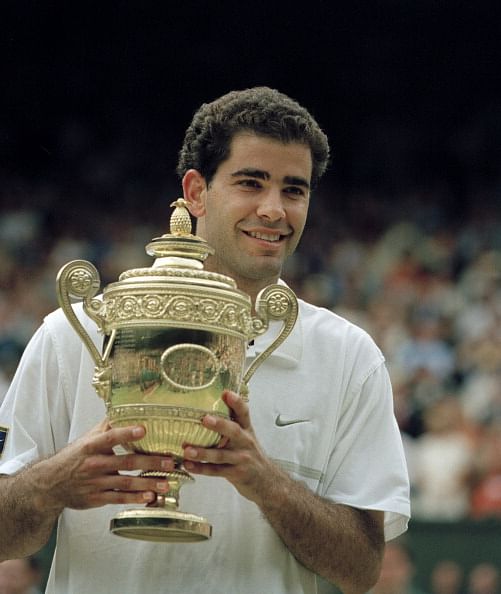 The man with the plan, the power of America, Pete Sampras was the man to beat at the All England Club between 1993 and 2000. He lost just once in those 8 years, winning the golden trophy 7 out of 8 times. His huge serve and speedy running forehands were the theme of the nineties – fast-paced aggressive baselining with hints of serve-and-volley.
Sampras could play both styles effectively, and that's what helped him win so many times at Wimbledon. Against other serve-and-volley specialists, he would push out accurate passing shots; and against weak counter-punchers, he would bombast atomic serves and slap sharp-angled volleys.
Sampras was a monster at Wimbledon, and was taken to 5 sets only once in his 7 finals. His biggest advantage was his calm head during tiebreaks – he won 6 of 9 tiebreaks in all 7 finals combined. He even bageled Ivanisevic. That was the power of Pistol Pete.