WTA Miami - Azarenka's streak and Venus' comeback end in Miami
637 //
29 Mar 2012, 09:38 IST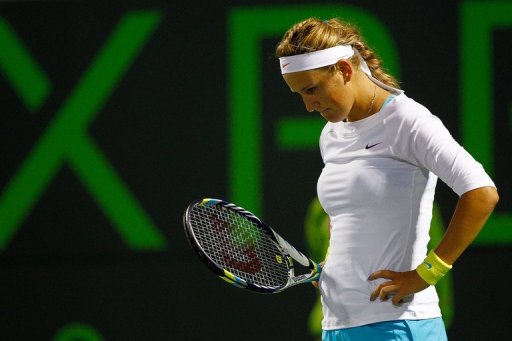 World no. 1 Victoria Azarenka's unbeaten run in 2012 finally came to an end on Wednesday night at the Sony Ericsson Open when the Belarusian was beaten by Frenchwoman Marion Bartoli in straight sets.
Bartoli won 63 63 as Azarenka seemed to suffer from cramps towards the end of the match – only her third win in 11 meetings against the current world No. 1.
"In the beginning of the second set I was feeling a little bit tired, but I pumped myself up and just tried to stay positive the whole time," Bartoli told fans after the match.
"I'm very happy how I played today – this is a great victory.
"The key for me tonight was the belief. I've beaten her in the past, and some of the losses were really close, so I knew I had a chance to win."
Bartoli is now 3-5 against world No. 1s in her career.
She will now meet world No. 4 Agnieszka Radwanska in the semi finals. The Pole ended the comeback run of former world No. 1 Venus Williams, beating her 6-4 6-1.
"She has had some time off the last couple of months, but she's still a great player. I really had to play very well to beat her," Radwanska told the media later. "I was ready for it. She's a great champion. When you play against top players, you have to be focused on the important moments, and I played very consistently today and especially in the tight moments. I really did some great shots today."
"Out of all the matches, today was probably the one where I had the least pressure in terms of playing someone who was going to maybe hit winners on me or put pressure on me," Williams commented. "So it was disappointing not to feel my best today. I was able to keep it close in the first set and try different strategies, but it was definitely a mental battle, and today I didn't conquer the mental part.
"Agnieszka's a great player though. With someone like her you have to be really consistent and move forward at the same time. Typically I like playing someone like her. I feel like I have all day until I feel like moving forward. Normally it has been a great match-up for me, but today she had more answers."