WTA Miami - Radwanska beats Bartoli to reach final
608 //
31 Mar 2012, 09:31 IST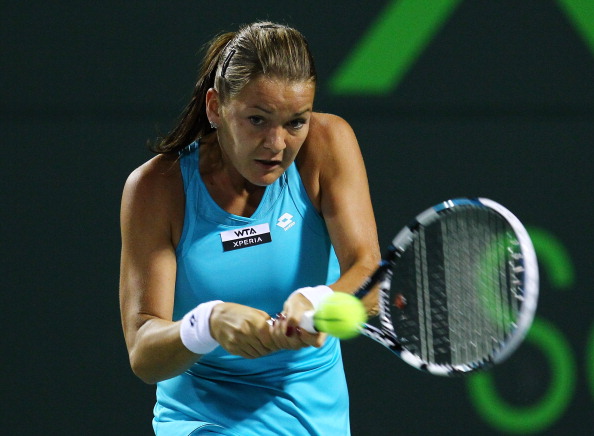 Agnieszka Radwanska continued her good run of form in recent months as the world no. 4 reached the finals of the Sony Ericsson Open in Miami.
Radwanska beat seenth seed Marion Bartoli 6-4, 6-2 – her seventh consecutive win over the Frenchwoman.
She will meet world no. 2 Maria Sharapova in the final. The win was the Pole's 25th win this year.
Bartoli failed to hold serve throughout the match.
"You're really focused on the match and really want to finish in two sets, then suddenly the lights go off," Radwanska commented "It was one of the weirdest matches I've ever played. I was just in the locker room staying focused, trying to stay warm and ready to go."
"I know how it is to be playing with injury and playing with pain, but it's always weird when someone else is struggling with it. Today she was still playing and moving very well, though. So I really had to do my 100% in the end."
"I'm happy to have played my tennis since the start of the year and winning some great matches against top players, just losing against Vika until now," Radwanska cooemnted. "I'm also happy to get to Top 6 for the first time, then Top 4. I'm just going to work hard and, step by step, try to go even higher."