Jelena Ostapenko revealed how it hasn't been easy for her to manage expectations after her win at the 2017 French Open, where she defeated former World No. 1 and two-time Grand Slam champion Simona Halep at the age of 19.
Unseeded at the 2017 French Open, the 25-year-old defeated Monica Puig, Sam Stosur and Caroline Wozniacki on her way to the title as well, becoming the first player from her country to win a singles Grand Slam title as well as the youngest since 1979 to win a Major as her maiden WTA Tour title.
The Latvian defeated seventh seed and rising star Coco Gauff 7-5, 6-3 in straight sets on Sunday to reach her first quarterfinals at the Australian Open and first at a Grand Slam since Wimbledon 2018.
In her post-match press conference, Ostapenko touched on how bursting onto the scene at a very young age affected her mentally, stating that everyone expected her to win every tournament after her triumph in Paris.
The pressure that came with it was enormous, according to the former World No. 5, who lamented how people did not realize that it was not possible to do that, seeing as she was human after all.
"Honestly, yes, because everybody expected you almost to win every single tournament, which is crazy because you are still a human and you cannot feel great every day. Yeah, I needed some time to get used to it," Jelena Ostapenko said.
Ostapenko further pointed out that she got really famous in her country and got too much attention from the outside world, but needed time to adjust to it.
"Of course, a lot of attention from everywhere outside the court, like photo shoots and all those kinds of things. You became more popular in your country. Everybody is watching you. Of course, it's great, but I needed some time to get used to it," the Latvian said.
"I honestly haven't really doubted it" - Jelena Ostapenko on her ability to win another major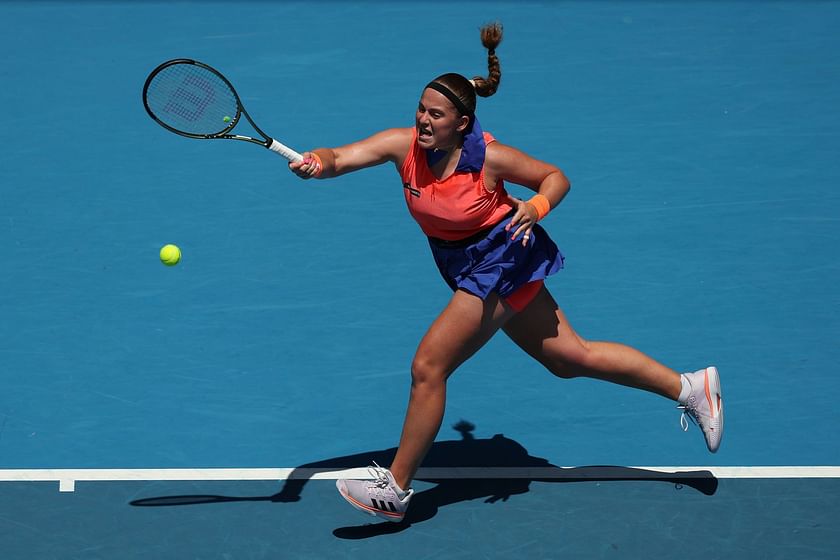 Jelena Ostapenko also declared in the press conference that she has never doubted her ability to go deep into major tournaments despite her lack of success in recent years.
She admitted that her life has changed a lot since her French Open win, but at the same time, she maintained that she always believed she could beat anyone on her day.
"I honestly haven't really doubted it. As I said, my life changed a lot, so I needed a few years to really get used to what happened because I was really young. I was 19 and then turned 20.
"I always knew and believed in my game. If I play well, I can beat almost anyone. I was trying to work more on my consistency, especially in the preseason. Yeah, just to step on the court and play my game. I think I'm doing it quite well this week," she said.
Jelena Ostapenko next faces reigning Wimbledon champion Elena Rybakina in the last eight for a place in the semifinals of the Australian Open. The Kazakh defeated World No. 1 Iga Swiatek 6-4, 6-4 in straight sets to secure her spot in the quarterfinals.