Paris Saint-Germain (PSG) will reportedly offer Kylian Mbappe a new two-year deal in a scheduled meeting on Friday (June 30) amid interest from Real Madrid.
According to Marca, the Frenchman will meet with Parisian officials to find a solution regarding his future. The 24-year-old had informed the Ligue 1 champions that he won't extend his contract that expires next year.
PSG have given Mbappe an ultimatum that he either renews his contract or he's sold this summer. They're not prepared to lose the French striker for free and will look to sell him if he doesn't extend his deal.
The Parisians will reportedly offer Mbappe a 2-3 year renewal with a verbal commitment to sell him in 2024 in the meeting. The France captain will need to decide whether to extend his stay at the Parc des Princes or leave this summer.
Real Madrid will reportedly make their move for Kylian Mbappe if he and PSG fail to agree on a new deal. The La Liga giants have been circling after the Frenchman infuriated the Ligue 1 champions by sending them a letter informing them of his contractual intentions.
The fee being touted as potentially enough for Los Blancos to secure their long-term target is €200 million. He was in scintillating form in the recently concluded season, scoring 41 goals and providing ten assists in 43 games across competitions.
Real Madrid were expected to sign Mbappe last year when his earlier contract was expiring. However, he put pen to paper on a new two-year deal with the option of a further year in 2022.
---
Zinedine Zidane hints he wants to manage PSG's Kylian Mbappe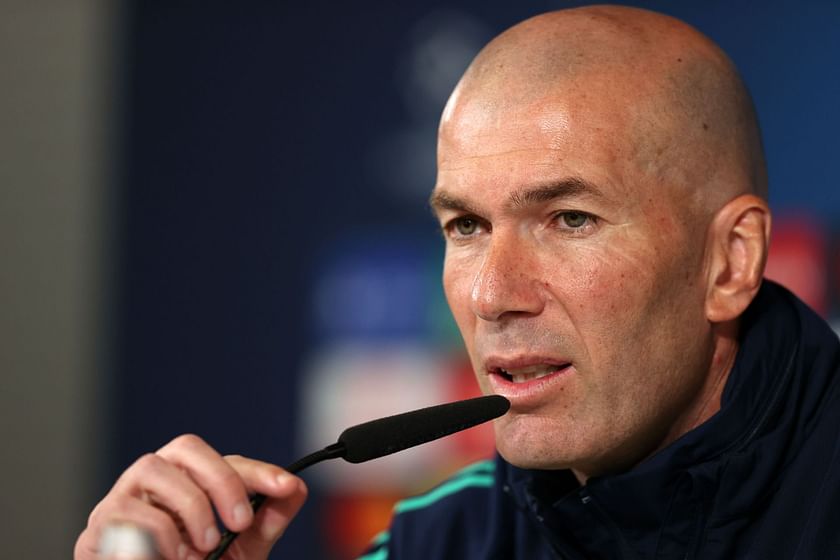 Zinedine Zidane has talked up the prospect of one day coaching PSG striker Kylian Mbappe. The French coach has been out of management since leaving Real Madrid in 2021.
However, Zidane has regularly been linked with both a return to the Santiago Bernabeu and to take the reigns at the Parc des Princes. He could end up at either of those clubs in the future, and Mbappe could be playing under him.
The three-time UEFA Champions League winning coach said (via Madrid Xtra):
"When you are a coach & there is a player like Mbappe, of course, you want to coach him. It could happen one day."
Kylian Mbappe has said in the past that he idolised Zidane. The duo have a strong connection through their French roots and could be competing for trophies together.
Zidane also has a well-documented interest in becoming the France manager. Mbappe defended him when former French Football President Noel Le Graet had said that he wouldn't pick the phone up to call the Madrid icon.