The upcoming Valorant esports season for 2023 begins with the VCT LOCK//IN tournament in São Paulo, Brazil. Fans will be happy to learn that Riot is once again releasing a special merch collection celebrating the tournament that one can acquire.
The collection encompasses three items featuring illustrations of the LOCK//IN tournament. Collectors interested in grabbing the items from the store can follow the official link. That being said, Riot also mentioned that the quantities for these items would be limited.
Readers can read this article for a brief introduction to the merch collection and its items.

---
Hoodie, hat, and more included in Valorant LOCK//IN merch collection
The merch collection includes some great items for fans to collect during the VCT season. The item list is as follows:
VCT LOCK//IN Showstopper Hoodie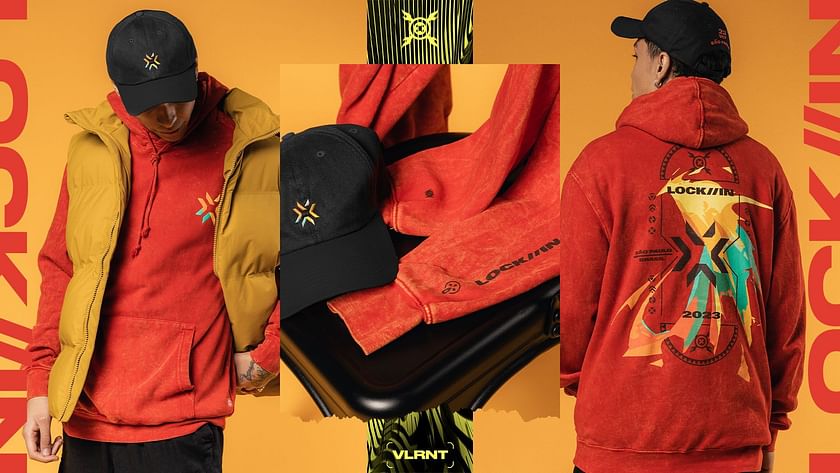 The Showstopper Hoodie will come with a custom Valorant Red Mineral Dye Wash alongside appealing graphics. This, in particular, is a highlighted product from the set.
VCT LOCK//IN VAMO! Shirt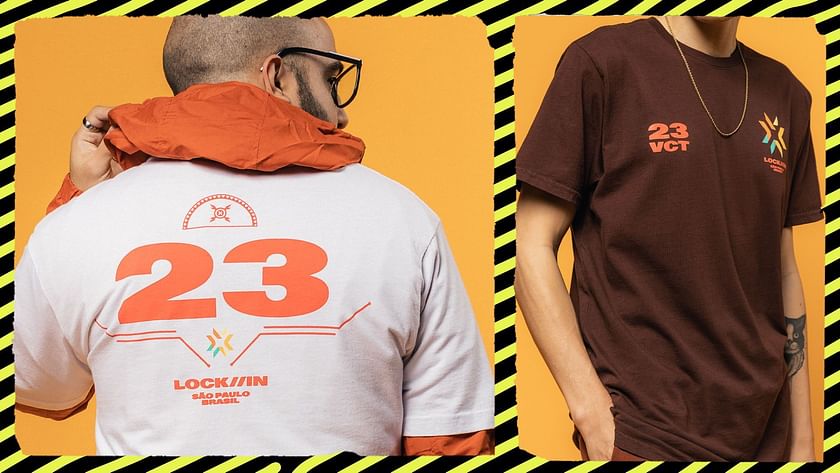 Celebrating the event in Brazil, fans will want to grab VAMO! Shirt from the list. Made of 100% cotton product, as claimed by Riot, it is a comfortable pick with a unique design.
VCT LOCK//IN Partiu Hat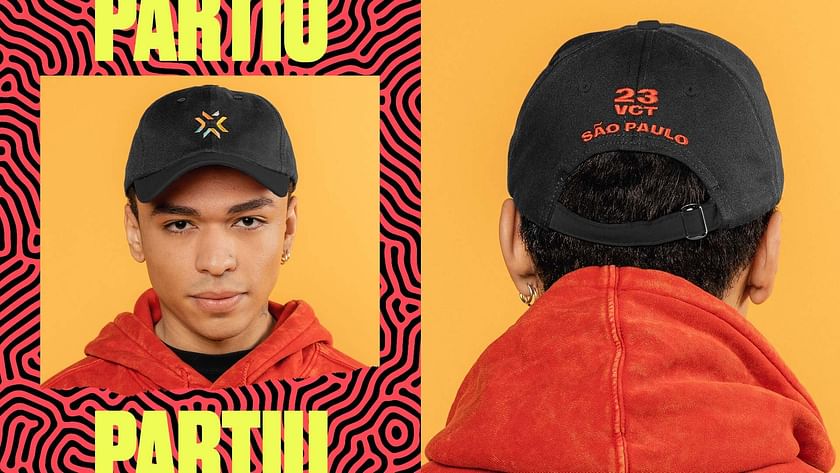 Much like the previous merch collection, Riot has included a cap with the VCT logo for the event. Collectors will be interested in getting the Partiu Hat before the Valorant LOCK//IN ends.
---
How can one get their hands on the Valorant LOCK//IN merch collection?
Apart from visiting the official Riot merch store, there is no other way to acquire the LOCK//IN merch. Here's how one can purchase the merch collection online:
Visit merch.riotgames.com and look for the items you like from the VCT LOCK//IN collection. You can also search for the items individually.
Once you have found your desired product, check the price and click on the 'Add to Cart' option.
The website will provide you with an option to view your cart or checkout.
You can look for more items to fill your cart or can simply checkout with the item.
You will be provided with plenty of payment options for completing the purchase. Once the process is finished, wait till your product arrives.
The LOCK//IN collection aside, Riot Games' merch store offers various other products. The website includes products from their published titles.
---
When will Valorant players be able to purchase the products?
According to Riot's recent post regarding the LOCK//IN merch collection, the products will be available for order on February 7, 2023, at 10 am PT. Readers interested in grabbing the items can follow the aforementioned steps in the article before Riot runs out of stock.
---
The tournament will commence on February 13, 2023, and run until March 4. Interested fans can capture the journey of all the participating teams through the official Valorant Champions Tour handles on Twitch.tv, and YouTube.
Edited by Dinesh Renthlei