Five tragic moments in wrestling history
552.81K //
Timeless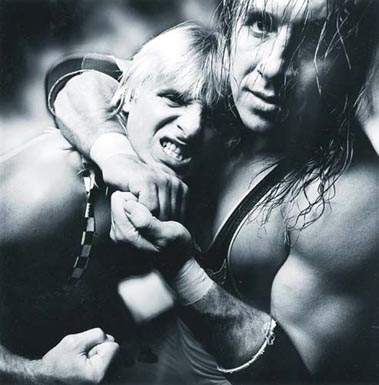 Back in the mid 90s, every kid growing up who had cable TV was a fan of the WWF, and those who had TNT and could stay after 9 PM (Of course, most of the kids wouldn't have, since that was when Cartoon Network stopped airing in the old days), could watch WCW Monday Nitro. It was an excellent time if you're a wrestling fan; the Monday Night Wars was just starting, and the fans were left salivating for more. After Hollywood Hulk Hogan turned on the fans and joined the nWo, things took a turn for the better in terms of the product and the Entertainment, as WWF and WCW went toe to toe to win the ratings War. I remember the time when the Stinger stood alone against nWo, with a great storyline and an outstanding gimmick, while I used to tune into RAW for Undertaker and Bret Hart. It was one of the most fascinating days of my, and many others' childhood.
Everyone who watches the WWF/E knows the 'Please don't try this at home' clause. Back in the 90s, this used to be a lot more problematic than what it is now. And of course, there were times when this actually played in front of our eyes. I remember moments when things went horribly wrong, either on TV, or outside of the ring. I recount 5 of the most tragic events that happened since the mid 90s, either in the WWF/E, WCW, or the Japanese promotions.
5. Brian Pillman's death ( he died of a heart attack due to a congenital defect.) _
Brian Pillman was one of the more outrageous characters in the WWF. As part of the famous 'Hollywood Blondes' tag team with 'Stunning' Steve Austin, Brian made a big name for himself while in WCW, and was popular for being one of the very first American Wrestlers to incorporate Lucha Libre style moves in his matches. It was after he adopted the 'Loose Cannon' gimmick that he really showed what he was capable of! As a matter of fact, a lot of the 'Stone Cold' Steve Austin promos were highly influenced by Brian Pillman's mic work! The infamous 'Pillman's got a gun' angle turned the fortunes for Austin, while it also led to some problems for Vince McMahon. Brian would have made an excellent addition to the Attitude Era, but his life was cut short, as he was found dead in his hotel room in Minnesota. 'Flyin' Brian was one of a kind, a master during the promos, and an innovator in the ring. I couldn't understand much when his death was announced, considering I was only 7, but thinking about it now makes me wonder 'What if'.