#6. WWE Superstars Jimmy Uso and Naomi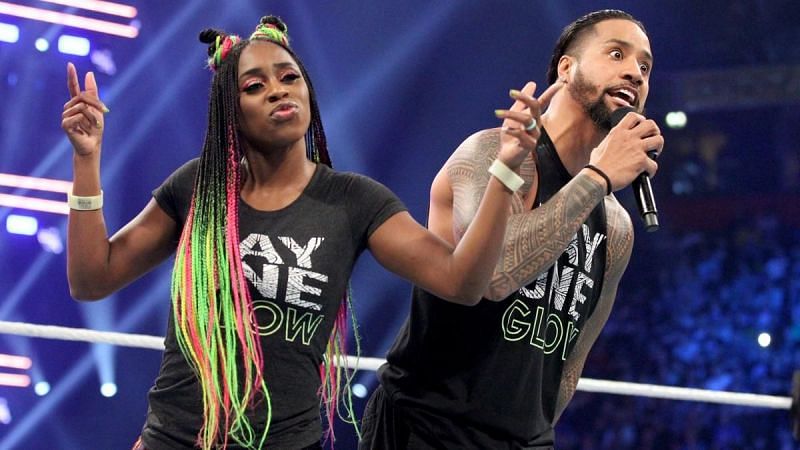 Jimmy Uso and Naomi met for the first time when they both training to join WWE. They dated for a year before walking the aisle in 2014. The WWE Universe got a deeper look at their relationship when Naomi starred on Total Divas.
Jimmy Uso and Naomi have worked together a few times in WWE. They were involved in a storyline where Mandy Rose aimed to destroy their marriage. They also competed several times as a tag team, taking part in the two seasons of the WWE Mixed Match Challenge.
Jimmy Uso is a six-time Tag Team Champion. He is now active on SmackDown. Naomi, on the other hand, is a two-time Women's Champion. She is currently active on Monday Night RAW.
---
#5. WWE Commentator Corey Graves and WWE Superstar Carmella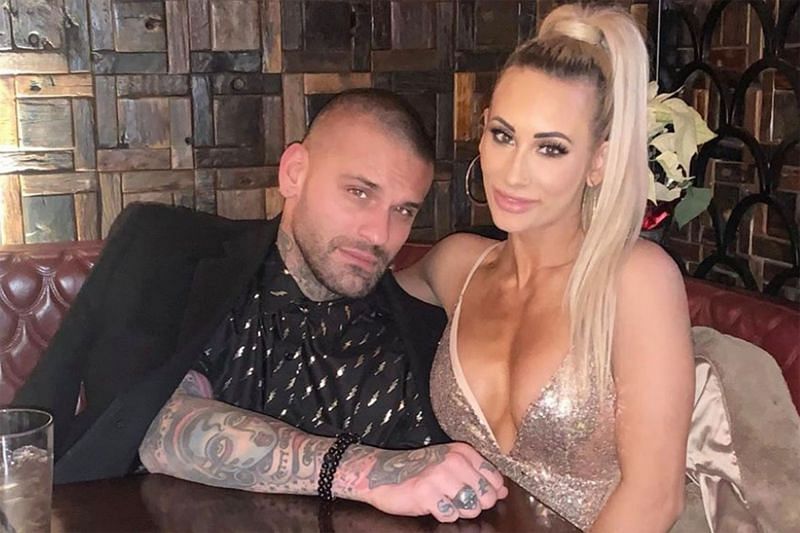 Former WWE SmackDown Women's Champion Carmella started dating commentator Corey Graves in early 2019. A few fans on social media accused Carmella of being a homewrecker because Graves was still going through his divorce proceedings when they started dating.
The former SmackDown Women's Champion addressed these accusations while speaking to Sonya Deville on Total Divas.
"It's like the hardest thing I've ever had to deal with I don't even know how to deal with it because I've never been through anything like this. All I know is like I love him and like he loves me and we're happy. I didn't do anything wrong. I know in my heart I didn't break up a family. I would never do something like that. I just don't like that now the entire world thinks I did this horrible thing."
Carmella and Graves were recently separated in WWE when the latter left SmackDown to join the Monday Night RAW commentary team. His girlfriend remains on the Blue brand trying to find her way back to the top.