10 Wrestlers who spent the shortest time in the Royal Rumble match
The Royal Rumble match has always been one of the most exciting wrestling matches of the year. Debuting in 1989, it is currently the fourth longest-running WWE pay-per-view and there seems to be a lot of memorable moments and achievements noted every year. From spending the longest time in the Rumble match, scoring the most eliminations, to just winning the actual match, there are usually a lot of accolades to gain at a Royal Rumble match. 
There is another statistic that has been noted in the Rumble matches – the least amount of time spent in the match. For every Ironman, there is always a wrestler or two every year that struggle to make any sort of impact in that match, usually leading to a quick elimination. However, there are some wrestlers that get eliminated so quickly that really rings true the term of 'blink and you miss it'.
Some of the memorable entrants have included famous actor and comedian, Drew Carey who lasted just under three minutes back at the 2001 Royal Rumble match. In 2012, WWE commentator, Michael Cole managed to last just under a minute and a half, whilst Hornswoggle managed to also last exactly a minute at the Greatest Royal Rumble in Saudi Arabia last year.
However, none of these entrants makes the list of the top 10 wrestlers that have spent the shortest amount of time in a Royal Rumble match, as this list consists of professional wrestlers who barely lasted in a Royal Rumble match for a few seconds.
---
#10 The Godfather - 5 Seconds (2013)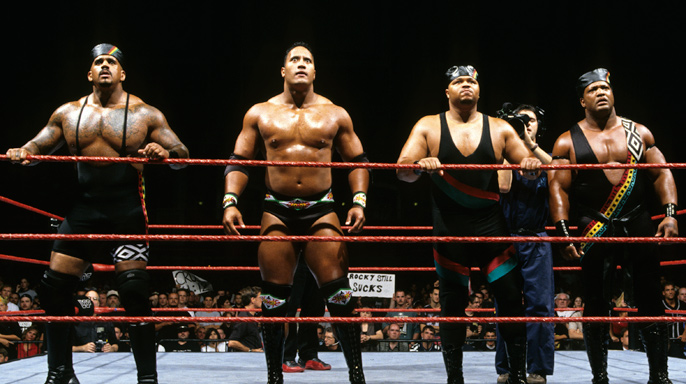 The Godfather managed to achieve some notable success tenure throughout the WWE, including becoming Intercontinental Champion and Tag Team Champion and also being a member of some memorable stables including The Nation of Domination and Right to Censor.
His entrance at #17 at the 2013 Royal Rumble surprised the WWE Universe as it was the first time in eleven years that The Godfather was participating in a match at the WWE.
Unfortunately, the ring rust showed for The Godfather, as he was dropkicked out of the ring within seconds by Dolph Ziggler, who also went on to become the Ironman of the night.
Whilst no-one expected The Godfather to win or even enter the Royal Rumble that night, it can also be argued that no-one expected him to last only five seconds in the ring either.