#1 Who is number one on Monday Night Raw?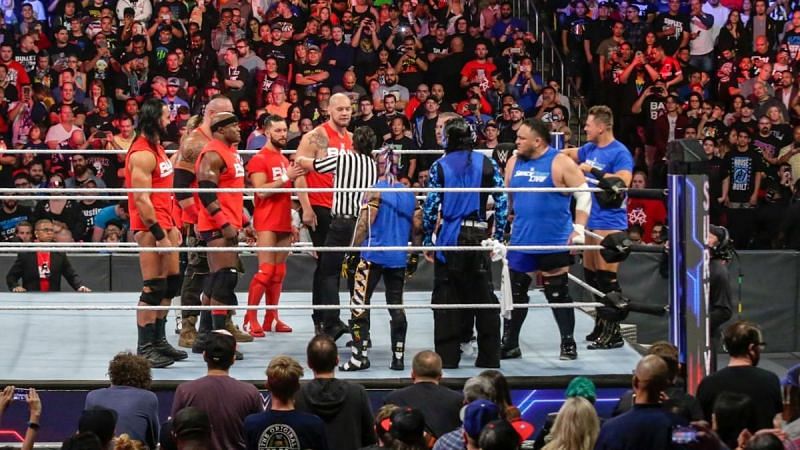 Raw picked up all the W's at Survivor Series so they have nothing to debate about. So it is kind of obvious that they will start the build for next month's TLC PPV.
One thing that WWE still needs to make clear is that who will be the top guy on Raw when Brock Lesnar is not around. Last night, Braun Strowman had the most eliminations and he put up a great showing. After the match, WWE made it clear that they are heading toward a Braun Strowman Vs Baron Corbin match at TLC. Also announced for that show is Dean Ambrose Vs Seth Rollins for the IC Title. The only guy who doesn't have a match or a storyline right now is Drew McIntyre.
It'll be interesting to see what WWE does with McIntyre considering how WWE has been pushing him recently. If they have to make McIntyre the top guy, he must have the biggest match on the card. Because it will not be easy to top Ambrose Vs Rollins.
I believe that Ambrose Vs Rollins could be the main feud on Raw until Lesnar comes back. But you never know, what WWE might pull out from their hat.
---
Leave a comment below and let us know what do you think about Survivor Series PPV and what are you expecting from the WWE next.
Braun Strowman reveals the greatest talker in history here