Bayley, the SmackDown Women's champion, will take on Becky Lynch and Shayna Baszler in an all champ showdown at Survivor Series 2019. The SmackDown Women's Champion has been one of the most prominent Superstars in all of WWE over the last few years and also someone fans once looked up to.
Things changed recently when Bayley turned heel against Charlotte Flair. The shocking turn got fans buzzing about the new heelish Bayley and all the possible routes her character might take. Since then, Bayley has been booked in a huge Survivor Series clash against Lynch and Baszler, but wasn't even a part of the build on RAW last week when the NXT Women's Champion interrupted 'The Man's' interview with Charly Caruso.
Despite being the obvious underdog in the bout, Bayley should emerge victorious from the Survivor Series Triple Threat Match and it's not just because of the surprise factor, but rather for the reasons listed in this article.
Do you also believe that this is a must win for the SmackDown Women's Champion? Comment down below
---
#3. To develop a star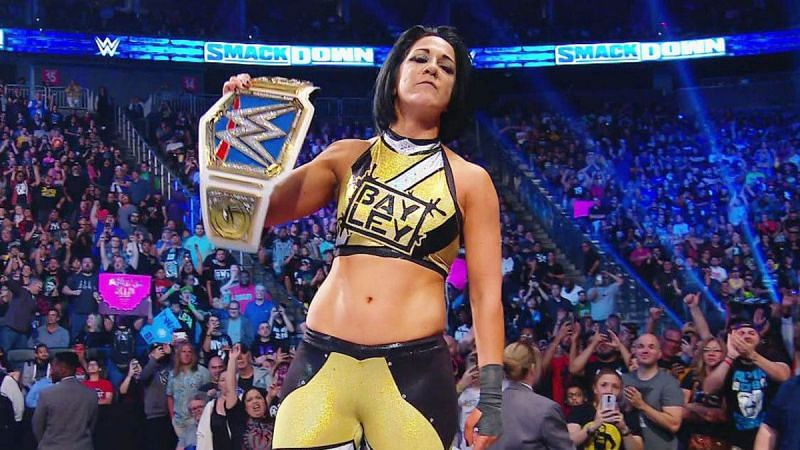 Bayley has been one of the most important female Superstars in WWE over the last few years, but let's be honest, most of her notoriety is due to her stellar work in NXT. She became an established star on the Black and Gold Brand and has arguably lived off her previous success while competing on the main roster. NXT showed her as a relatable and lovable underdog who won't ever quit, but on the main roster, her booking has been inconsistent.
WWE needs more stars on their roster than ever before and after her NXT call up, that's exactly what the company believed they had in Bayley. Over the last several years, WWE has struggled to create big personas who transcend the business, and part of that is inconsistency in how Superstars have been booked. Considering every woman on the main roster, only Becky Lynch and Charlotte Flair are stars in the truest sense of the word.
Bayley's recent heel turn indicated that WWE still has big plans for her. A victory at Survivor Series will be a catalyst for achieving those and the first step in establishing a new star.
#2. SmackDown needs a ruthless heel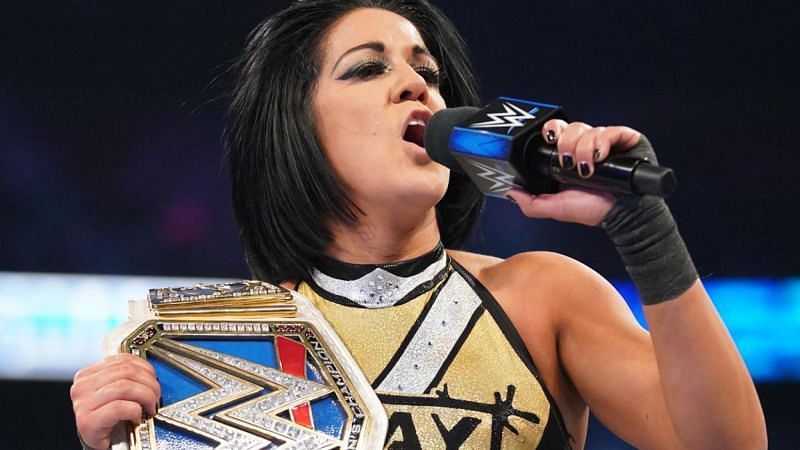 The SmackDown Women's Division is arguably weak right now when compared to its Red Brand counterpart. Despite having two of the Four Horsewomen in Bayley and Sasha Banks, with the absence of Charlotte Flair and Becky Lynch, SmackDown doesn't feel like a dominant division, and some fans don't feel the need to pay much attention to it.
The first step in changing that perception is to create competitive and compelling storylines on the brand. Bayley just turned heel and along with Sasha Banks, is the only character on the show that has any momentum. What good would it do if she suffered a Survivor Series loss that would only display RAW and/or NXT's superiority over the SmackDown Women's Division? Such a loss would only make the division look weaker than it already does.
However, a win would help in the process of establishing Bayley as a ruthless and capable heel. Bayley going over against the likes of Becky Lynch and Shayna Baszler keeps her strong and in turn helps the entire SmackDown Women's Division. If Bayley is booked strong, then those who compete against her in the ring only stand to gain some of that momentum too.
#1. She needs it the most
Out of the three women in the upcoming Survivor Series bout, Bayley is almost an afterthought. It isn't necessarily her fault, but it's more of a condemnation in how she's been booked by WWE Creative than anything else. Bayley has never been booked as a dominant Superstar who consistently wins matches.
Although she turned heel recently and defeated Charlotte Flair, she doesn't yet belong among the upper echelon of the company. Meanwhile, let's take a look at her opponents: Becky Lynch and Shayna Baszler. The former has been the most popular women's wrestler in the world over the last year, while the latter is arguably the most dominant NXT Women's Champion in history.
This makes Bayley feel somewhat out of place in the match, which shouldn't be the case. To rectify that and avoid it in the future, she absolutely needs to go over against Lynch and Baszler.
While the RAW Women's Champion and the NXT Women's Champion focus on one another, they may just forget about Bayley, allowing the SmackDown Women's Champion to pick up the scraps.
While Lynch and Baszler can take a loss without losing any momentum, that's not the case for Bayley. A win would help her more than the other two Superstars, so a Bayley victory isn't only a win for her, but for SmackDown and all of WWE, as well.
---
We want to know what you think of the matches that you see on TV! Go to our WWE page here to rate them!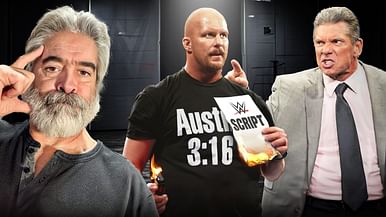 How Stone Cold was born in 2 minutes
Edited by Michael McClead