Gunther retained the WWE Intercontinental Championship at Night of Champions 2023 in an enthralling match against Mustafa Ali. He gave The Ring General all he had and tried to make the contest as even as possible, but the latter eventually proved too much for him. The Jeddah crowd was on the edge of their seats as these two world-class competitors showed what they were all about.
After thwarting Ali's valiant effort, who's next for the long-reigning Intercontinental Champion? Having just been drafted to RAW, there is a pool of exciting options awaiting the Imperium leader on Monday nights.
Here are four exciting challengers for Gunther after WWE Night of Champions 2023
---
#4. A returning Drew McIntyre could aim to finish what he started with Gunther on WWE SmackDown
Two-time WWE Champion Drew McIntyre has been out of action for a few weeks. After an unsuccessful outing at WrestleMania 39, where he and Sheamus challenged Gunther for the Intercontinental Title, The Scottish Warrior was reported to be out with injury. It is unclear when he will return, but the injury seems to be a short-term one.
If so, what better way to reintroduce him to WWE RAW than by continuing his war with The Ring General? McIntyre, after all, never got to challenge the leader of Imperium one-on-one. Such a blockbuster return would do wonders for all involved.
---
#3. Damian Priest and Gunther could find themselves at the center of a WWE RAW faction war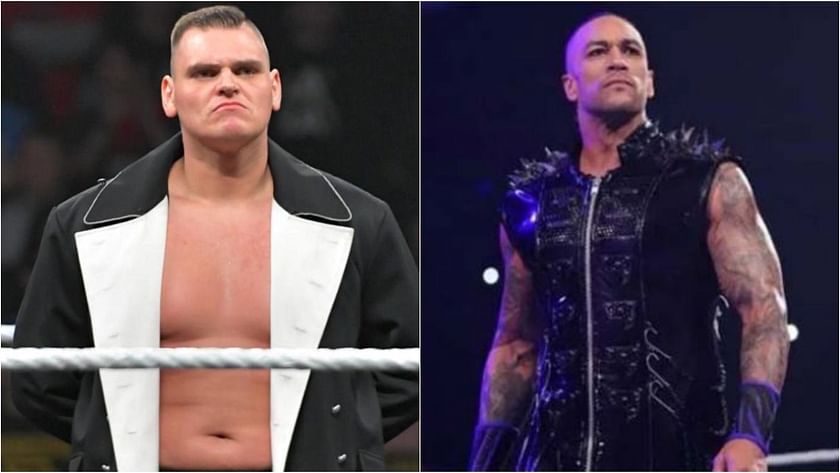 Gunther and Damian Priest are both the most intimidating members of top factions in WWE. One is a record-breaking Intercontinental Champion, while the other is clearly on the way to big things, judging by his faction's prominent booking. What if the two behemoths get in each other's way?
WWE's next premium live event is Money in the Bank, and Priest needs to be featured prominently if he is to capitalize on his Backlash momentum. The Punisher would provide a much sterner test for The Ring General and continue his momentum without being in the ladder match. This is a matchup that would definitely excite the fans.
---
#2. Matt Riddle has been in Gunther's crosshairs on the road to WWE Night Of Champions 2023
Leading up to Night Of Champions, Gunther's attentions were somewhat divided. Besides gearing up to face Mustafa Ali in Jeddah, The Intercontinental Champion struck a deal with Paul Heyman for Imperium to help Roman Reigns "soften" his opponents for the same event. Kevin Owens and Sami Zayn, in turn, recruited Matt Riddle to help them even the odds against the trio.
After Night of Champions, The Original Bro could use the fact that his team defeated Imperium to claim a title shot. The Ring General may have to finish off the feud he started on RAW.
---
#1. The Miz could lay his claim as the greatest WWE Intercontinental Champion of the modern era
Over his 300+ day reign, Gunther has inarguably established himself as one of the greatest WWE Intercontinental Champions in recent memory. Nearly every match he has had has delivered or over-delivered. The title thus has a level of prestige in the eyes of fans that it hasn't had in a while.
For the first time since joining the main roster, The Ring General is also on the same brand as arguably the last great IC Champion - The Miz. The A-Lister is well-known for having a healthy ego, especially about his work with the coveted title. He could thus step up to the man who has seemingly knocked him down a peg in the pantheon of great Intercontinental Champions in a bid to reclaim former glory.
If he's able to return to his savage promo-cutting ways from 2016-18, fans could be in for something special.
A former WWE writer thinks Bronson Reed's push could be in jeopardy here.