| | |
| --- | --- |
| Full Name | Andrew McLean Galloway IV |
| Date of Birth | June 6, 1985 |
| Nationality | Scottish |
| Birth Place | Ayr, Scotland |
| Height | 6 ft 5 in (1.96 m) |
| Weight | 265 lb (120 kg) |
| Current Team(s) | |
| Theme Song | Gallantry |
| Debut | October 12, 2007 |
| Nickname | The Scottish Psycopath |
| Family | Kaitlyn Frohnapfel (Spouse), Andrew Galloway Sr. (Father), Angela Anne Galloway (Mother) |
Drew McIntyre: A Brief Biography
Professional wrestler Andrew McLean Galloway IV is currently under contract with WWE; he goes by the ring name Drew McIntyre and appears on the SmackDown brand. In addition to being the two-time WWE (Raw) Tag Team Champion and the 2020 Slammy Award winner for Superstar of the Year, McIntyre has held the titles of WWE Intercontinental Champion, NXT Champion, and WWE Champion twice. From 2001 to 2007 and again from 2014 to 2017, he performed as Drew Galloway outside of the WWE, most notably with Total Nonstop Action Wrestling (TNA), where he held the titles of Impact Grand Champion and TNA World Heavyweight Champion once each.
In addition, he has competed heavily on the independent circuit, where he is the inaugural and two-time ICW World Heavyweight Champion, a one-time Evolve Champion, a one-time Open the Freedom Gate Champion, a two-time Evolve Tag Team Champion, and a once-declared WCPW Champion. Galloway rejoined the WWE in April 2017 using the Drew McIntyre ring name. He joined the company's developmental brand NXT, where he won the NXT Championship at NXT TakeOver: Brooklyn III. Galloway was the first WWE wrestler to hold the championship after having won one on the main roster.
He won the Raw Tag Team Championship, the 2020 Men's Royal Rumble match, and the WWE Championship in the main event of WrestleMania 36 after rejoining the company's main roster in 2018. He is the 31st Triple Crown winner and the first British world champion in the WWE. Galloway has won the world championship in professional wrestling five times overall.
| | |
| --- | --- |
| Name | Drew Mcintyre |
| Born | June 6, 1985 |
| Nationality | United Kingdom |
| Height | 6' 5" (195 cm) |
| Weight | 265 lb (120 kg) |
| Family | Taryn Terrell (m. 2010; div. 2011)​ [ex-spouse]; Kaitlyn Frohnapfel (m. 2016) [spouse]; Andrew Galloway Sr. (Father); Angela Anne Galloway (Mother) |
| Birth Place | Ayr, Scotland |
| Debut | October 12, 2007 |
Drew McIntyre's Early Life
Prestwick Academy is where Andrew McLean Galloway IV attended high school while growing up in the neighborhood. When he was younger, he thought about becoming a professional football player. Prior to focusing on wrestling, he played for the youth team Prestwick Boys, typically in defensive positions; he has named Bret Hart as his favorite wrestler.
At the age of 10, Galloway became interested in conspiracy theories and ghost stories after reading the magazine X Factor. Galloway then used the Freedom of Information Act to request information from the FBI, and the bureau responded by sending him a file containing a number of documents. At the age of 15, he started training for a professional wrestling career, and his parents agreed to support him as long as he gave his studies the same amount of focus. He concurred and later obtained a criminology master's degree from Glasgow Caledonian University.
Drew McIntyre's Professional Wrestling Career
Debut (2001 - 2007)
At a young age, Galloway started attending the academy of the Frontier Wrestling Alliance. He competed in wrestling for a number of small promotions, including PBW, BCW, IWW, All-Star Wrestling, NWA, SWA, and ICW. Before joining WWE, he won a number of championships in these promotions.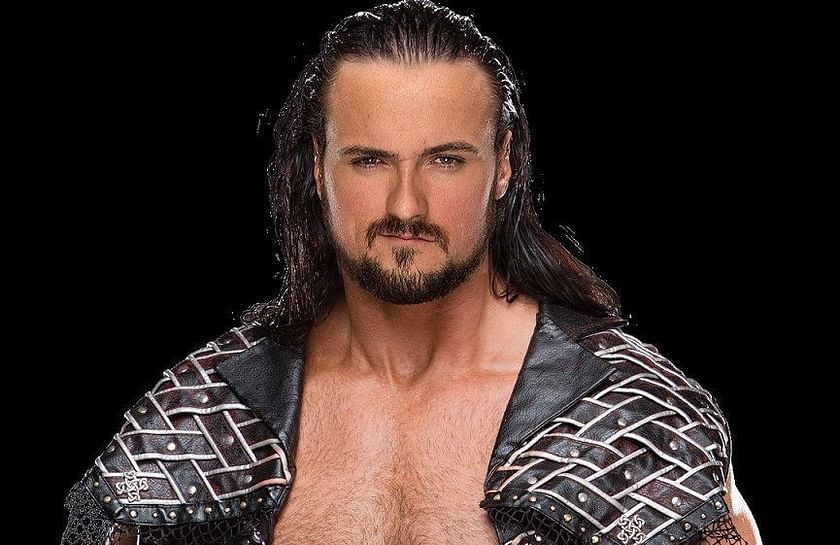 Early Appearances (2007 - 2009)
McIntyre joined the organization in 2007 and made several appearances on RAW and SmackDown. McIntyre made a brief appearance before being sent to the OVW. They later changed the name to FCW. Before making a second appearance on the main roster, he went on a winning streak and won championships.
The Chosen One and Championships (2009-2012)
Prior to challenging for the Intercontinental Championship, McIntyre had a brief feud with R-Truth. Galloway defeated John Morrison to win the Intercontinental Championship at TLC 2009.
He held the title for 161 days before Kofi Kingston won it. McIntyre competed in the Money in the Bank Ladder match at WrestleMania 26 but lost.
McIntyre engaged in a second feud with Matt Hardy after losing his championship, which Matt ultimately won. A few weeks later, McIntyre made a comeback and joined forces with Cody Rhodes. The team won the WWE Tag Team Championship at Night of Champions in 2010.
Galloway was selected in the 2011 Draft by RAW; he has experienced a number of setbacks this year. McIntyre won after joining Team Laurinaitis. Galloway joined NXT in 2012 and competed in the Gold Rush tournament, where he was defeated by Seth Rollins.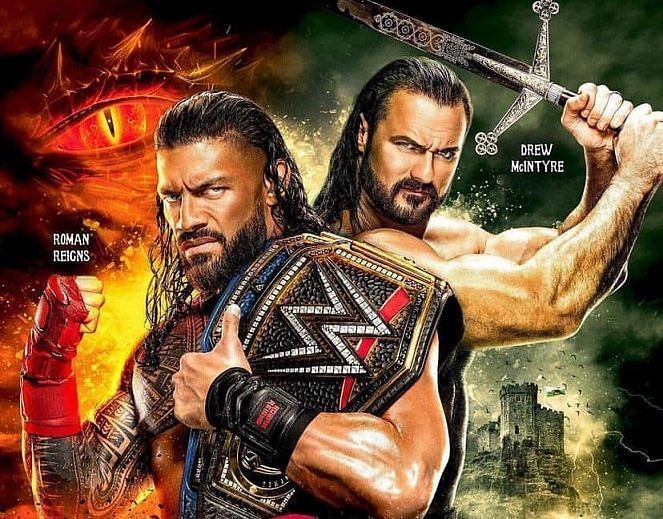 3MB (2012 - 2014)
McIntyre established the stable, 3MB, and joined the main roster again. Throughout their tag team competitions, McIntyre oversaw the team. He returned to NXT to compete in the inaugural NXT Tag Team Championship tournament, but the victorious team defeated him.
The Mcintyre's conflicts with Los Matadores and El Torito were the focal point of the stable. After several defeats, the group let Galloway go in June.
Impact Wrestling (2014-2017)
Galloway returned to a number of the independent promotions where he had previously worked before WWE. Galloway made his Impact Wrestling debut in 2015. Following his debut, Galloway founded The Rising, a stable that includes him, Micah, and Eli Drake. Following their defeat by the Beat Down Clan, the stable broke up.
Eli Drake and Galloway had a brief fight, which Galloway ultimately won. He joined Team TNA at Lockdown to defeat Team GFW. At Bound for Glory, Galloway competed against EC3 and Matt Hardy for the TNA World Heavyweight Championship but lost.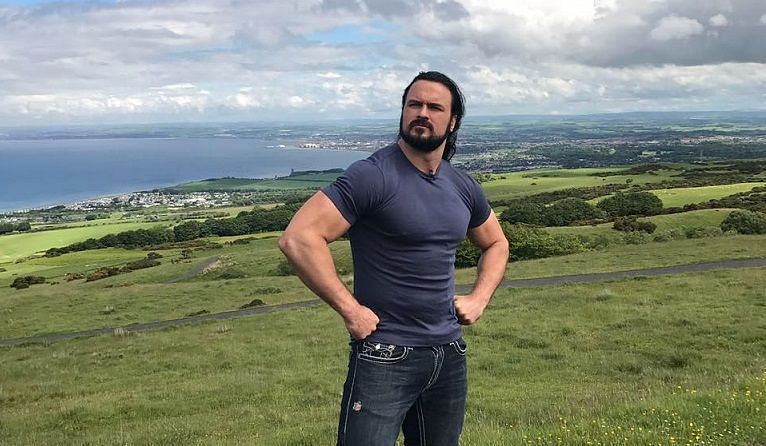 Galloway won the TNA World Heavyweight Championship on March 15 by defeating Matt Hardy and cashing in his Feast or Fire briefcase at Impact. Galloway lost the championship to Bobby Lashley at Slammaversary in less than ninety days. Galloway made a comeback in December after a hiatus due to an injury. To take home the Impact Grand Championship, Galloway defeated Moose and left the organization.
NXT (2017 - 2018)
Galloway began working for the organization and the NXT brand in 2017 after signing a contract. He went back to using Drew McIntyre as his ring name. He gained notoriety quickly and competed against Bobby Roode for the title.
McIntyre won the NXT Championship by defeating Bobby Roode at TakeOver Brooklyn III. Before losing the title to Andrade Cien Almas at TakeOver War Games, McIntyre made a few successful championship defenses. McIntyre sustained an injury during the game and missed the rest of the season.
Other Teams (2018 - 2019)
McIntyre teamed up with Dolph Ziggler to make a comeback on the main roster. In a short period of time, the team won the RAW Tag Team Championship. They gave Dean Ambrose and Seth Rollins the titles instead.
They teamed up with Braun Strowman to form the stable known as the Dogs of War. The stable wasn't around for very long. McIntyre successfully fought Dolph Ziggler over a few months. At WrestleMania 35, McIntyre faced Roman Reigns and lost. McIntyre fought Roman Reigns for a few months while also working with Shane McMahon. McIntyre competed in the King of the Ring tournament after Crown Jewel, but unfortunately lost.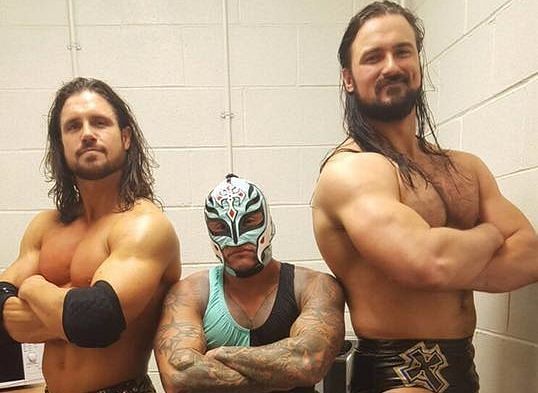 WWE Championship (2020-Present)
Beginning the year on a winning streak, McIntyre declared his intention to triumph in the Royal Rumble. McIntyre started his rivalry with Brock Lesnar after winning the Royal Rumble.
Brock Lesnar was defeated by Drew McIntyre at WrestleMania to win the WWE Championship. Before losing it to Randy Orton, McIntyre successfully defended the title for more than 220 days. The Miz cashed in following an Elimination Chamber match, ending McIntyre's second reign.
At WrestleMania 37, McIntyre faced Bobby Lashley and lost. Before being selected for SmackDown, he competed against Bobby Lashley for a few months. McIntyre began feuding with Corbin shortly after being drafted. McIntyre beat Moss in the Elimination Chamber after returning to the Royal Rumble. At WrestleMania 38, Corbin was faced by McIntyre, who won the match. Additionally, he made history by becoming the first superstar to ever kick out of "The End of the Days."
Following WrestleMania 38, McIntyre has engaged in a number of feuds, most notably one with Roman Reigns. At WrestleMania Backlash, he and RK-Bro took on The Bloodline together, but they were unsuccessful. Additionally, McIntyre participated in the Men's Money in the Bank ladder match, which Theory won. McIntyre made a 3-week comeback on the SmackDown episode airing on December 30, 2022, to save Sheamus and the Brawling Brutes from the Bloodline. McIntyre was eliminated by Gunther at the Royal Rumble on January 28, 2023, where he had started as the match's ninth player.
At WrestleMania Hollywood, McIntyre challenged Gunther for the Intercontinental Championship in a Triple Threat match also involving Sheamus. However, neither of the two friends managed to grab the gold at the event. He was then drafted to Monday Night RAW in May 2023. He then went out of action for months before returning and teaming up with Matt Riddle. He challenged Gunther at SummerSlam 2023 in a losing effort. On the October 9 episode of RAW, he challenged Seth 'Freakin' Rollins for the World Heavyweight Championship, which he accepted and a match was then set up for Crown Jewel 2023.
Drew McIntyre's Championships and Achievements
| | |
| --- | --- |
| Championships | Number of Times |
| BCW Heavyweight Championship | 2 |
| DPW Heavyweight Championship | 1 |
| Evolve Championship | 1 |
| Evolve Tag Team Championship | 2 |
| Open the Freedom Gate Championship | 1 |
| FCW Florida Heavyweight Championship | 1 |
| ICW World Heavyweight Championship | 2 |
| IWW International Heavyweight Championship | 2 |
| OCW World Heavyweight Championship | 1 |
| Scottish Heavyweight Championship | 2 |
| Impact Grand Championship | 1 |
| TNA World Heavyweight Championship | 1 |
| European Heavyweight Championship | 1 |
| WCPW Championship | 1 |
| WWE Championship | 2 |
| WWE Intercontinental Championship | 1 |
| NXT Championship | 1 |
| WWE (Raw) Tag Team Championship | 2 |
Drew McIntyre's Wife
The second spouse of Drew McIntyre, Kaitlyn Frohnapfel, is a doctor who used to compete for the University of South Florida's track and field team. Despite being a successful athlete in high school and college, Kaitlyn made the decision to give up that goal. The wife of Drew McIntyre works as a doctor and personal trainer for him.
Richard and Wendy Frohnapfel gave birth to Kaitlyn Frohnapfel in Largo, Florida, on December 31, 1991. Not much more about Kaitlyn's family is known other than the fact that she grew up in a nuclear family with her sister, Rachel Frohnapfel. She also identifies as Caucasian, is a citizen of the United States, and practices Christianity. Kaitlyn was a standout athlete while attending Largo High School, a nearby high school.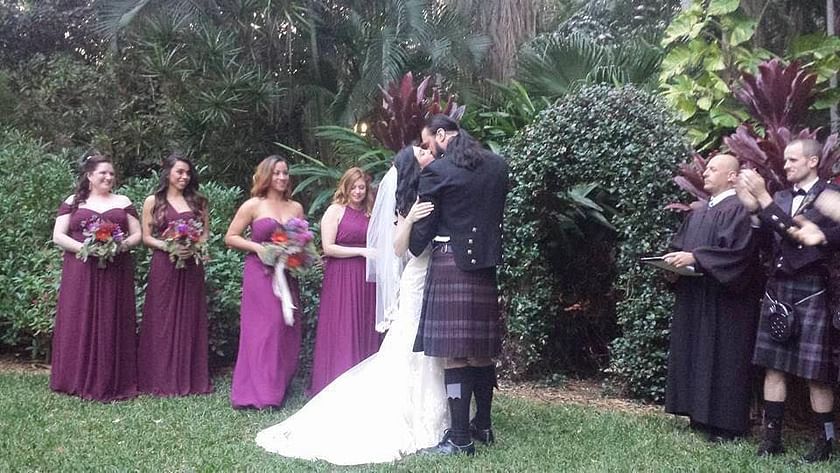 Frohnapfel consequently decided to join the school's track and field team. Frohnapfel was able to advance her career by playing for the Packers, one of Florida's most well-liked sports teams. Cory Lopez, Kristina Shannon, Chester B. McMullen, Karissa Shannon, and other well-known alumni attended the school. Drew McIntyre sustained a serious injury soon after being let go by WWE in 2014. He could not wrestle again because two of his vertebrae were severely damaged. Kaitlyn Frohnapfel stood by him through these difficult times and helped him fully recover. Even today, the WWE Champion is appreciative of this. He claims that she assisted him in restarting his career.
McIntyre later participated in the 2020 Royal Rumble, where he triumphed, much to the delight of the audience. He gave the victory a special dedication to his wife, Frohnapfel, after the victory. McIntyre won the WWE Championship by defeating Brock Lesnar a month later. McIntyre has been married before, though many of you might not be aware of this. "The Chosen One" married Taryn Terrell in Las Vegas back in May 2010. The two separated in the same month the following year.
With Frohnapfel, McIntyre has never experienced any rocky patches, and it is obvious that the two were meant to be. Despite the two of them being nearly a foot apart in height, they always look great together. She hasn't been active on any major social media platforms in a while, so little is known about her presence there. The lavish home that the two lovers share is located in Tampa, Florida. She makes Drew McIntyre a beast, and McIntyre might have found his "Chosen One."
A. The real name of Drew McIntyre is Andrew McLean Galloway IV.
A. The net worth of Drew McIntyre is estimated to be $1.5 million as of November 2023, according to FirstSportz.
A. Drew McIntyre stands 6 feet 5 inches, or 195 cm tall.
A. Drew McIntyre has won 24 championships, under 18 championship titles.