5 legends who can return on Raw after WrestleMania 34
7.75K //
23 Mar 2018, 22:20 IST
WrestleMania is the best time of the year for wrestling fans. The Raw after Mania, draws some of the biggest ratings of the year, with the hottest crowd in the arena. Returning Superstars are usually greeted with the loudest pop from a sold-out crowd.
The Raw after WrestleMania is the most sought after Monday Night episode of the year, and one expects to see some major new and old names making their way back to the WWE.
There are many big names who are expected to make a return to the WWE in 2018. It's the time of the year when fans will be eagerly anticipating some twists and turns. Remember 2012? Brock Lesnar returned to the company after eight years and changed the dynamics of the business. Will we witness another similar feat this year?
Here we look at 5 legends who can make a return to the WWE after Mania.
---
#5 Goldberg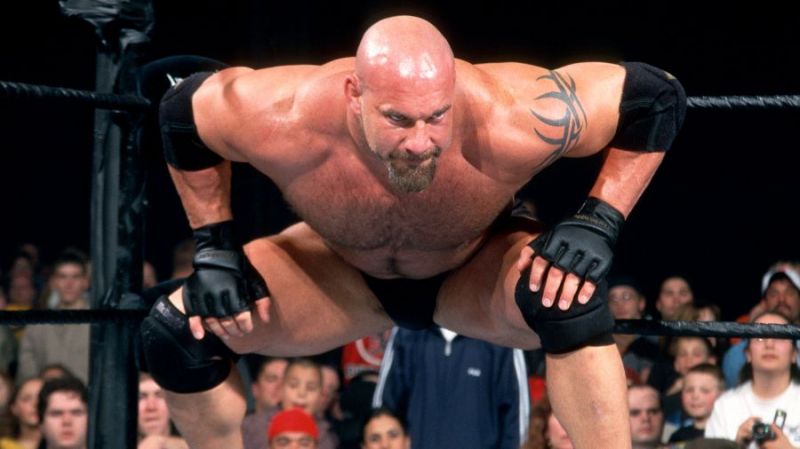 Goldberg was one of the most dominant performers in WWE history. He is a three-time World Champion in WWE(and WCW). He was arguably one of the most popular professional wrestlers of the late 1990s. He returned to WWE in 2016 to renew his rivalry with Brock Lesnar, much to the delight of the WWE Universe.
Goldberg is headlining the Hall of Fame Class of 2018, and he has also expressed his desire for one more run with the WWE. There is nothing left for Goldberg to prove inside the squared circle, but the passion for pro-wrestling that keeps bringing him back.
Goldberg recently spoke with The Washington Post about a potential return to the WWE:
Do I want to roll the dice again? I don't know. I'll quote one of the most famous movies that I was ever in, 'Santa's Slay': It ain't over 'til I say it's over."
There were reports that WWE is considering Goldberg's name as the winner for the Andre The Giant Memorial Battle Royal at WrestleMania. He is undoubtedly a big name and would receive a massive pop from the crowd. His last feud with Brock Lesnar was awesome, and maybe there is one more run left in The Myth, Goldberg. So, "Who's Next?"