4 worst stables in WWE history
11.86K //
19 Mar 2018, 21:22 IST
It's been well documented over the last few years on who the greatest stables of all time are. Groups like the NWO, DX, Shield and, Bullet Club are just a few that come to mind.
For every good stable pro wrestling gets, there's also a bad one right around the corner. Casual fans may be surprised that most stables that are considered bad are from WCW and TNA. But, there have been bad stables in WWE as well.
Let's take a look through history and see some of the worst stables in WWE history is.
---
#4 League of Nations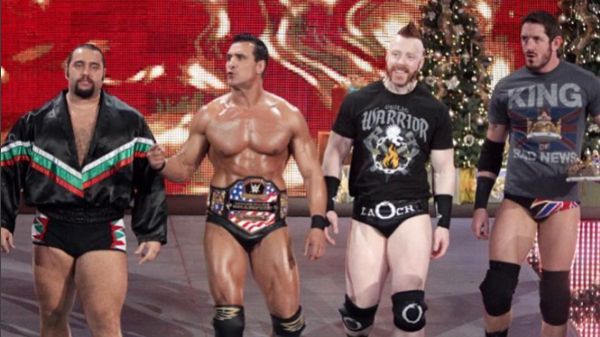 Remember this group? This was a time where WWE had no idea what to do with some of their bigger stars, so they threw them into a stable.
Members consisted of Rusev, Alberto Del Rio, Sheamus and, King Barrett. All four of these guys should've been doing something better. Even after the stable was created, WWE still had no idea what to do with it. Vince McMahon would hire them to beat up Roman Reigns whenever, but that was about it.
The only big moment the group had was able to get was at WrestleMania 32 when they faced the New Day. Immediately afterward, Mick Foley, Shawn Michaels, and Stone Cold came out to beat them up. Nice way to push young talent eh...