4 Wrestlers Brock Lesnar should face in 2018
6.96K //
31 Mar 2018, 20:58 IST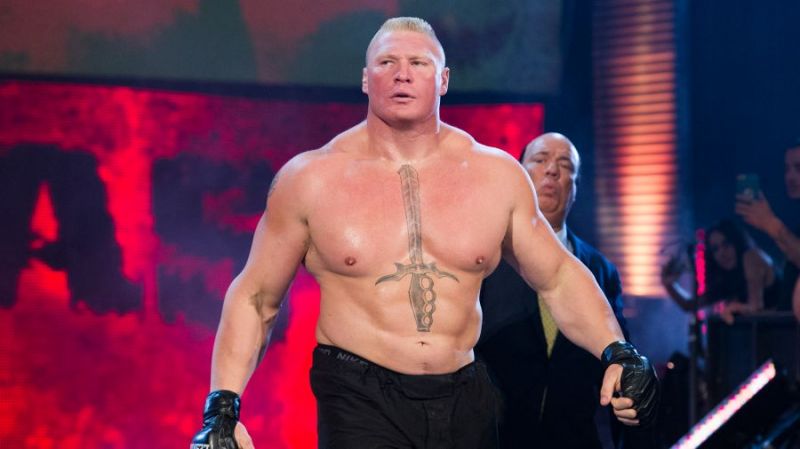 Brock Lesnar is a five-time world champion in WWE. The current and longest-reigning Universal Champion is scheduled to defend his title against Roman Reigns in a much-anticipated contest at WrestleMania 34.
2017 was a great year for Brock Lesnar. He didn't have a huge number of matches, but the few he had, were crafted to perfection. His rivalry with Samoa Joe and Braun Strowman were outstanding, and his title defence against Joe, Strowman, and Reigns in a Fatal 4-Way match at SummerSlam was one of the best matches of the year.
Lesnar is rumoured to leave WWE and join UFC after Mania. If WWE manages to keep him for another run, here are four superstars who should face the Beast Incarnate.
Honourable Mention: Bobby Roode and Sami Zayn
(Note: Lesnar faced Shinsuke Nakamura in NJPW in 2006. Therefore, Nakamura hasn't been included in the list)
---
# Cesaro
Cesaro is a record four-time RAW Tag-Team champion. The Swiss Superman has also had success as a singles wrestler, having won the WWE's United States Championship and the inaugural Andre the Giant Memorial Trophy at WrestleMania XXX. He was consequently recognized by the Wrestling Observer Newsletter as the Most Underrated Wrestler in the world a record four times, from 2013 to 2016.
Last year, Bryan Alvarez talked about Cesaro never getting a main-event push.
The craziest thing about Cesaro is, you know how he's great in the ring, and he has great wrestling charisma, and he looks great, and he always wears a suit, and somehow Vince McMahon finds the man boring. That's the whole reason why he's not getting a push.
The situation is still unchanged. It is unfortunate that WWE never considered putting Cesaro against someone like Brock Lesnar because they think that Cesaro is not a main-event-level guy. But any match featuring Cesaro, if it's given time, is absolutely fabulous. 
Cesaro was a Paul Heyman guy for a short while in 2014. The stint did not last long due to him not getting over as a heel. Today the dynamics have changed. Cesaro being a fan-favourite performer would love to have Heyman by his side.
This storyline can set up a great feud involving Brock Lesnar, with the winner claiming bragging rights to have Paul Heyman as his advocate. Cesaro and Lesnar are both super strong athletes and can tear the house down if they ever step in the squared circle together.