4 WWE stars who could replace Baron Corbin as Raw General Manager
23.10K //
07 Dec 2018, 23:05 IST
WWE TLC: Tables, Ladders, and Chairs may be the final pay per view of 2018, but it'll also be the most important night of the career of Baron Corbin.
At the show, the Constable will face Braun Strowman with a lot on the line. If Corbin wins, he will become the permanent General Manager of Monday Night Raw. However, if Corbin is to lose, not only will the Monster Among Men face Brock Lesnar at the Royal Rumble for the Universal Championship, but Corbin will be stripped of all his power.
The former US Champion is pretty confident though, calling himself the General Manager-Elect, with his victory practically guaranteed.
However, if the worse is to happen, Raw Commissioner Stephanie McMahon is going to need a replacement.
Here are four WWE stars that could replace 'Constable' Baron Corbin as the General Manager of Monday Night Raw.
#4 Alexa Bliss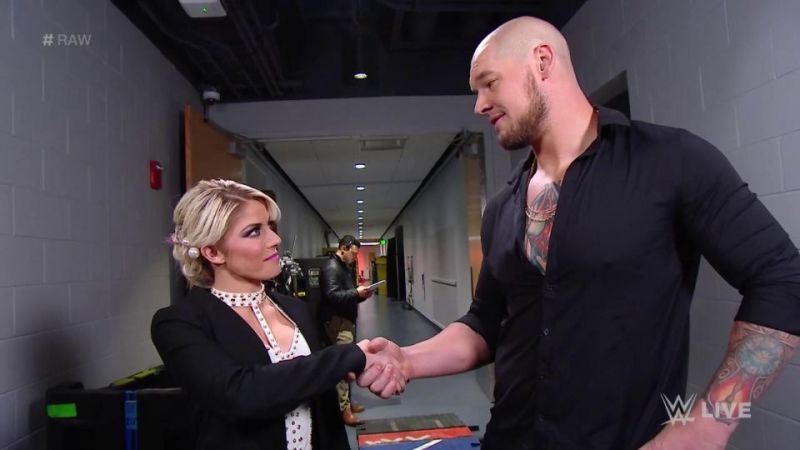 Alexa Bliss is no stranger to the Constable, as mere weeks ago, Corbin gave her complete control over the women's division.
And whilst she may be new to the role, Bliss has certainly brought some excitement as an authority figure, even if she has been a tad biased against Sasha Banks and Bayley.
Perhaps if she continues to deliver (possibly by finally bringing in the Women's Tag Titles), McMahon would appoint the petite powerhouse domain over the entire RAW locker room.
The only negative to this is that whilst Bliss has been an excellent heel authority figure, she's also a fantastic wrestler and was given the Women's division booker role to keep her on TV whilst she recovered from a concussion.
Now cleared to wrestle, it'd be a difficult decision to keep her out of the ring.