Former WWE Universal Champion and former UFC Heavyweight Champion Brock Lesnar have apparently told Dana White something which is bound to shake up the worlds of both WWE and the UFC.
He apparently told Dana White that he was done and that he was retiring from the world of Mixed Martial Arts.
Since then, Dana White and Ariel Helwani have confirmed the rumours. According to Helwani's latest tweet, unless there is a last-minute miracle, there is no chance of Brock Lesnar ever returning to the UFC.
UFC is also moving on from the prospect.
The return of Brock Lesnar to UFC has been talked about a lot since last July. He stormed the Octagon after Daniel Cormier's Heavyweight Title win and shoved the Champion after being called out by Daniel Cormier.
Ever since then, it has been everyone's dream to see a fight between Brock Lesnar and Daniel Cormier, but now it appears that will never happen.
In this article, we will be talking about 5 reasons why Brock Lesnar is retiring from the UFC.
---
#5 Brock Lesnar does not need the money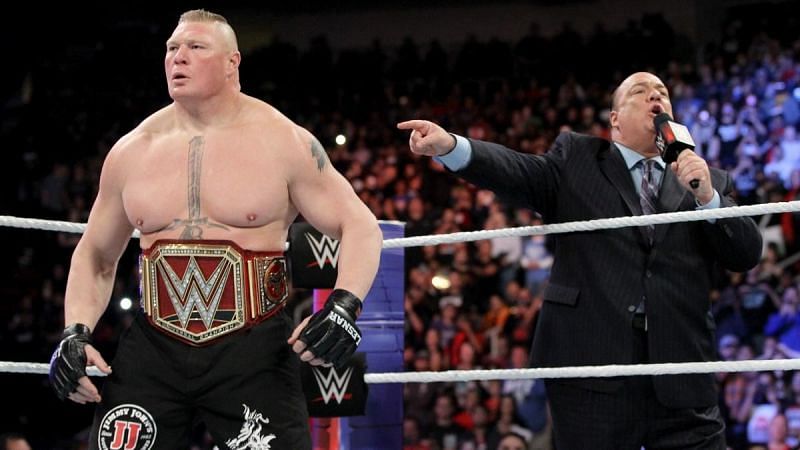 Brock Lesnar is all about the money. He does not 'love' professional wrestling or Mixed Martial Arts, and he had made that clear to his fans over the years.
He does not care what people think of him, as long as he is able to continue earning money. Given the lucrative contracts that he is handed by WWE, as well as his previous runs in Mixed Martial Arts, Lesnar is one of the richest athletes in either world and is one of the highest paid WWE Superstars, even though he hardly has to show up.
Given this reality, it's also true that he no longer need to fight in the MMA. He has enough money already.
#4 Brock Lesnar does not want to go through drug tests again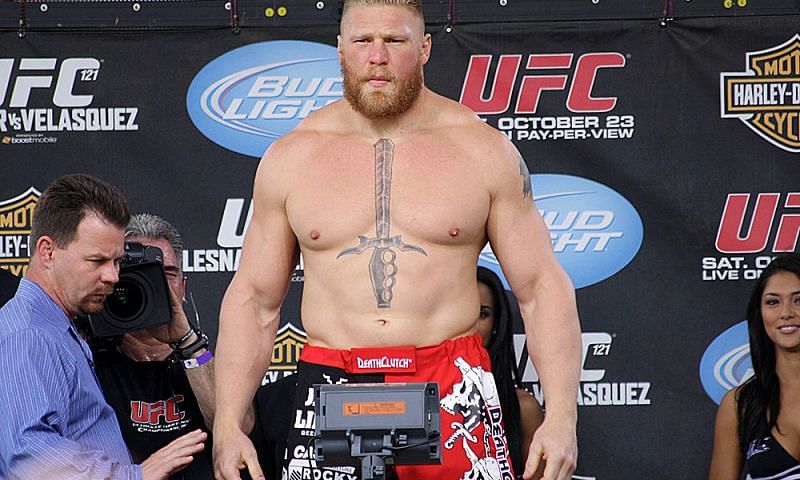 Brock Lesnar put himself through 6 months of drug testing by entering the USADA testing pool following July. In that time, it was easy to see that with his training, Lesnar was far thinner than he had been in a while.
UFC drug testing regulations are extremely strict. Athletes are often forced to wake up early in the morning due to surprise visits by testing personnel to provide samples. If there is one thing that Brock Lesnar is, he is laid back. He does not want to work so hard, because, as we specified earlier, he does not need any of it.
Also, there are often cases where MMA fighters accidentally contract positive drug tests due to the supplements that they take on a daily basis. Lesnar might want to avoid the hassle and uncertainty attached to this.
#3 UFC is not offering Lesnar enough to interest him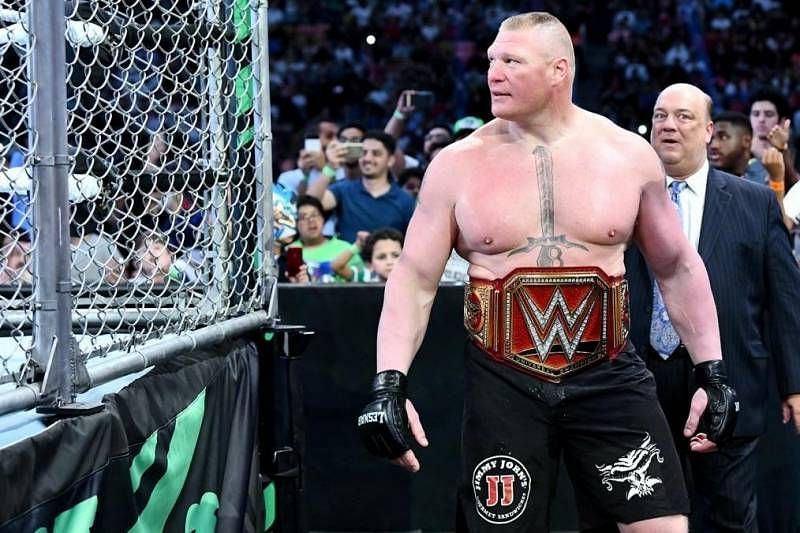 While Lesnar has enough money to not need to fight, it is also the truth, that given Lesnar's outlook on life, he would never turn down a lucrative deal if it seemed right for him.
While UFC is the most successful company in the field of Mixed Martial Arts, it is difficult for them to match the demands that Lesnar possibly makes.
On top of that, Lesnar knows that if he accepts a contract with UFC for a fight against Daniel Cormier and actually wins the UFC Heavyweight Championship, he would need to defend the title again.
Lesnar has revealed before that he is only interested in facing Daniel Cormier in the UFC, and the prospect of later having to face other fighters if he is able to defeat Daniel Cormier does not appeal to him.
#2 Brock Lesnar does not want to risk injury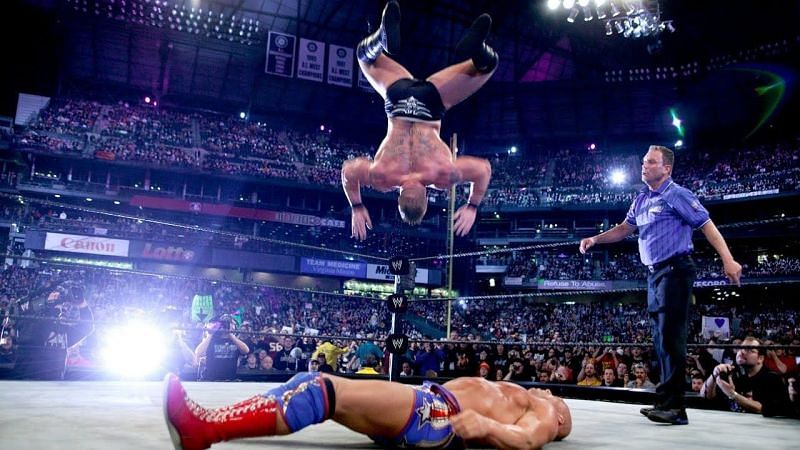 Brock Lesnar is not getting any younger.
He is currently 41 years of age. After a certain age, it becomes difficult for any athlete to lose weight and train as easily as they once were able to do. At this stage, Lesnar might want to take things easier on himself.
Also, one of the issues with UFC is that no matter how good you are, you're not guaranteed a victory. The moment you step into the Octagon with another fighter, you are putting yourself at risk of injuries.
Lesnar has had his share of injuries over the years, and if he enters the Octagon with a fighter as skilled as Daniel Cormier, he is almost certainly ensuring that he will need to put in an immense effort to get a chance at winning anything.
At this point, it might be better for him to concentrate on not suffering an injury.
---
ALSO READ: 5 Amazing Body Transformations by WWE Superstars
#1 Vince McMahon working behind the scenes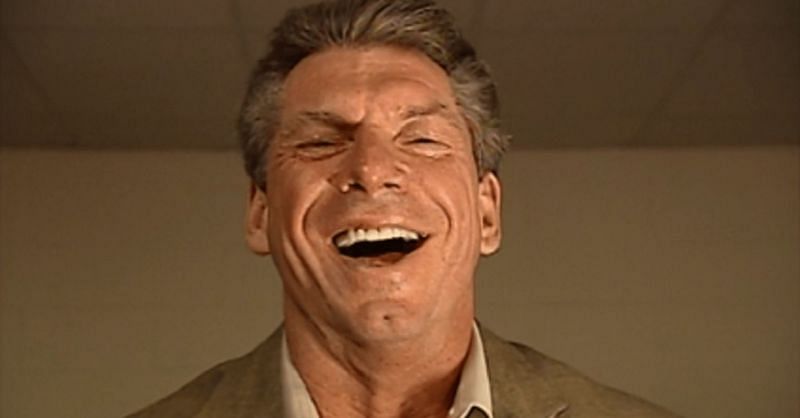 Vince McMahon is a genius businessman.
He knows exactly how to protect his assets, and he considers Brock Lesnar to be one of the biggest assets in WWE. Over the years, he has put up with more attitude from Lesnar than he has with any other WWE Superstar.
Just this WrestleMania 35, Lesnar apparently cussed out McMahon because his match was not going on last, and demanded that he be allowed to wrestle first instead.
Vince McMahon knows exactly what sort of competition UFC brings to WWE. He has been a shrewd businessman over the years and it appears this is his way of keeping Lesnar with WWE.
He might have guaranteed Lesnar a certain match or another title run in WWE to ensure that he did not consider going to UFC. It could be something as simple as a more lucrative contract for the Beast Incarnate.
Whatever be the case, it appears that Lesnar's UFC saga is finally behind him. He might concentrate more on WWE in the coming years.
---
ALSO READ: The Hardy Boyz give emotional update about their WWE future due to injury