Keith Lee was one of the Superstars who were able to shine on WWE Survivor Series and NXT WarGames on both nights.
He took on the best and inside the WarGames cages, systematically took apart members of The Undisputed Era who were unfortunate enough to enter the cage with him. His athleticism and speed were highlighted even more the next night at WWE Survivor Series, where he went toe-to-toe with the best of the best, brawling with Braun Strowman and knocking him down, withstanding assaults from Drew McIntyre, and even almost overcame Roman Reigns.
While Reigns was able to finally get the win for the SmackDown men's team at Survivor Series, in the end, Keith Lee was the Superstar to be the actual winner of the Survivor Series weekend.
With that in mind, now is the perfect time to take a look at some facts from the life of Keith Lee that all of us may not be familiar with. Here are 5 things that you need to know about the WWE NXT Superstar, Keith Lee.
---
#5 Keith Lee's grandmother helped him to become a wrestler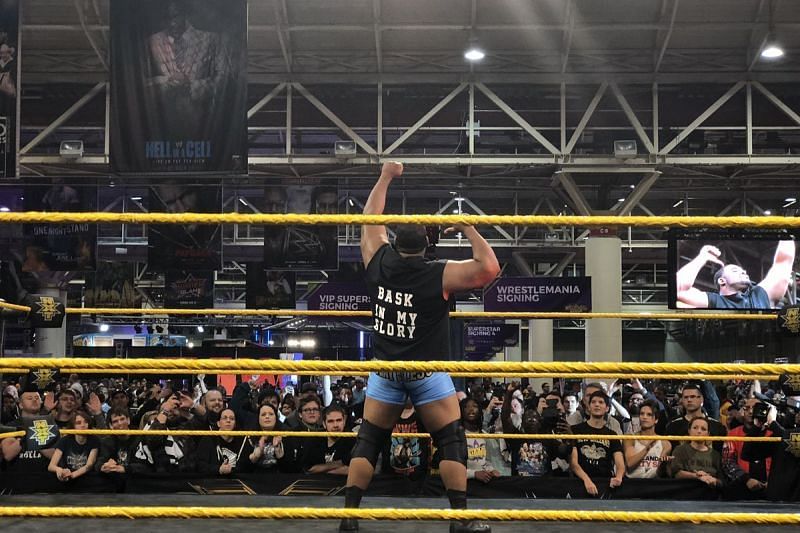 Keith Lee's grandmother was a great influence on his life. It was Lee's grandmother who introduced him to the industry when he was only four or five years old. In an interview, Lee confessed that she would sit down with him regularly and the two of them would watch a lot of wrestling on a regular basis.
When Lee decided that he would become a wrestler and began training to do the same, unlike many other wrestlers, he was not concerned with using any legend as an inspiration for his style of wrestling, and instead focused on how much his granny had loved wrestling and put all of his attention into making sure that he would make her proud with his career.
"I guess her love kind of buried itself within me, because sometime in college while I was playing football, I just kind of had a moment where it became, 'I want to wrestle.' Her love became my interest." h/t
ESPN
After this Survivor Series weekend, it is safe to say that Lee has done more than that.
#4 Keith Lee is a former college football star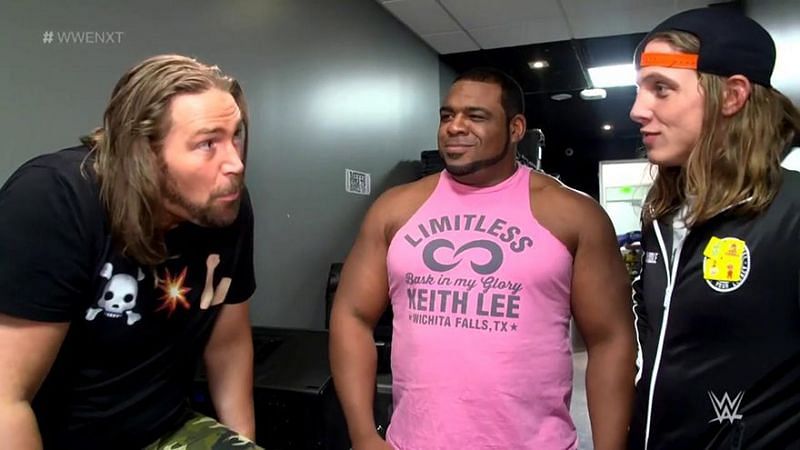 Professional wrestling is a full-time profession and is not for the weak hearted. To be proficient in wrestling, it's important to focus fully on wrestling. As a result, this can lead to some issues if the person is invested in other activities.
Lee admitted in an interview that it might not have been the smartest move for him to quit college football to pursue professional wrestling when he did as if he had stuck around and found some success in football, then with the name-value that he would have had, it would have been easier for him to transition to wrestling. At that point, it was not a decision he regretted as he entered the wrestling school of NWA's 'Killer' Tim Brooks and signed up for training there.
"I left college football behind in pursuit of pro wrestling. While I'm certain playing football at a higher level and then moving to wrestling would probably be easier, my passion is great and so I chose to start from the bottom and work my way up." - h/t
The British Wrestling Revival
#3 Issues Keith Lee faced in Texas
In his interview with ESPN, Keith Lee was extremely frank about the many issues that he faced while wrestling in Texas. He said that the experience of wrestling in the local Texas scene was 'pretty bad' back then and it was very difficult for him to find proper bookings.
Lee could not get the interest of promoters as a 'big guy' in wrestling, he was extremely athletic, and this was something against which there was a stigma in Texas.
He mentioned that none of the promotions wanted to pay and that the local promoters were all only looking out for themselves, and wanted to make some quick money by using talent.
"There were things I felt like I was always able to do, but there was a stigma here in Texas about big guys being athletes. Apparently, that wasn't something appreciated from people that you worked with, and I guess that's something that I kinda allowed to control me for a while. And by a while, I mean a very large portion of my career."
Lee admitted that he had allowed the stigmas to control him for a large part of his career before he was able to break out of it.
Now in WWE, it's precisely the 'athletic big man' trait that has made him so popular.
#2 Keith Lee's WWE tryouts almost made him quit wrestling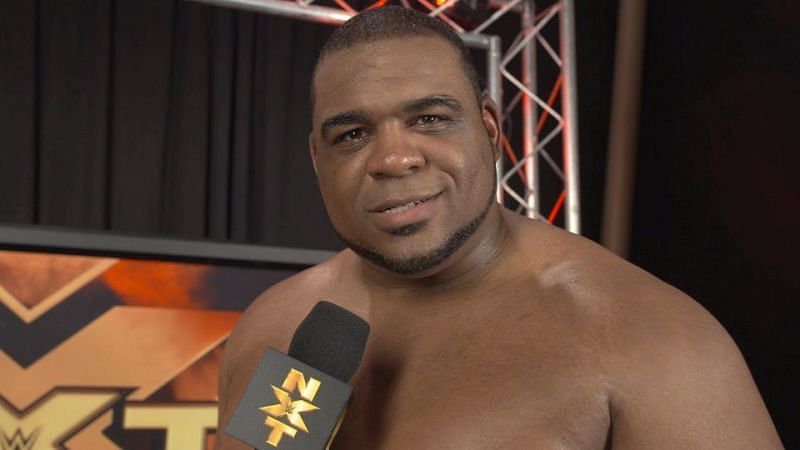 Keith Lee was able to get a WWE tryout back in 2008. Back then, it was a very different WWE where appearance was something that was definitely judged. Also, Lee admitted that his microphone skills were non-existent at the time and he didn't have much hope of being signed.
Despite this, officials were impressed by Lee and talked about it with him after the tryout. It helped him to remain motivated, despite not being signed and then got another tryout five years later in 2013.
The tryout that he failed in 2013 saw Keith Lee almost quit wrestling. The failed tryout coming on the back of having to deal with the local promoter made him feel that he had made no progress.
"I didn't get signed again. I was actually pretty ready to hang it up with wrestling, because between the atmosphere of Texas and then not being signed ... really, all I knew was WWE. I didn't experience other things very much, because of my solitude."
Thankfully for the wrestling business, Lee would still continue.
#1 Wrestling legends inspired Lee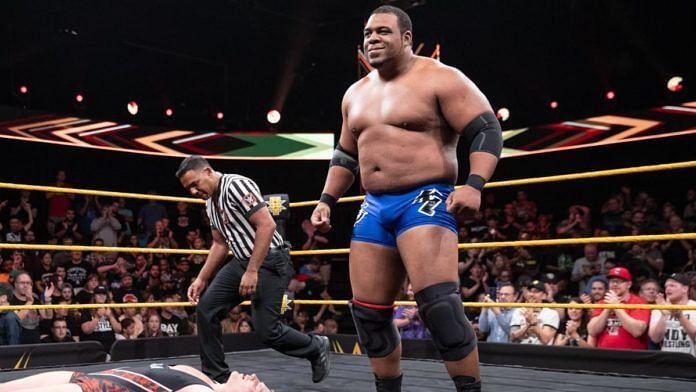 Just when it felt like he was never going to be a top star, Lee managed to get a fire lit under him. Lee was able to talk to some true legends of the wrestling industry in WWE just when it felt like the local promoters were too much for him.
Talking to Dusty Rhodes, William Regal, Jim Ross, and Joey Mercury allowed Lee to finally get out of the local Texas scene and move on to better things like the NWA shows and later in Ring of Honor. He would become a mainstay in ROH and be in a tag team with Shane Taylor, where Lee was able to achieve great things.
"I was about ready, but it took a few great minds in wrestling, and some great mentors and good words of encouragement. During that time I'd say the two most prominent voices would be Dusty Rhodes and William Regal that really gave me a fire and kind of lit it under me."
Over the next few years, Lee wrestled all over the world before finally being signed to NXT in an incredible move.
It's amazing to see the journey of a Superstar, who at one point felt that he would never be able to achieve his goals.
A recent AEW departure broke a current star's heart. More details here.
Edited by Kingshuk Kusari