5 times the Elimination Chamber match shocked us
4.11K //
Timeless
The Elimination Chamber match has been part of the WWE PPV landscape since 2002, debuting at that year's Survivor Series and was ultimately won by a returning Shawn Michaels for the World Heavyweight Championship. Each outing has top main event Superstars competing, usually for a title belt or a WrestleMania spot on the line. Such stakes on the line, however, mean there are often huge risks and dastardly deeds taking place in the matches and can often shock the WWE Universe.
---
#5 Kalisto from the top of the Chamber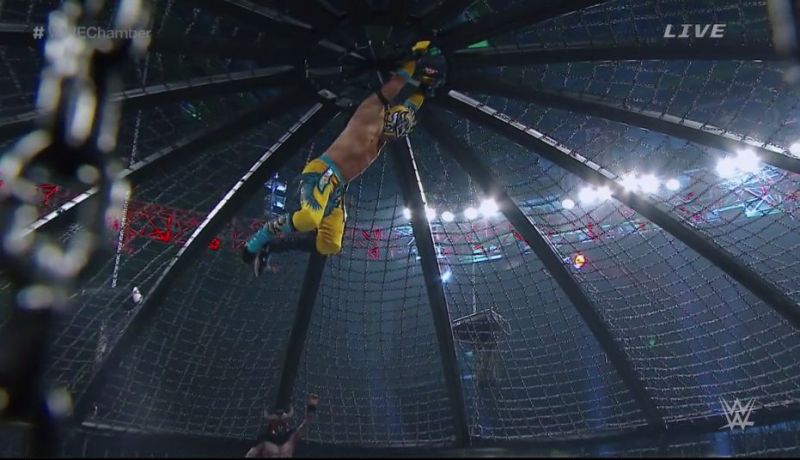 2015 saw a double entry for the Elimination Chamber match, with a debuting tag team edition of the spectacle. 2015 did not have the depth of tag teams it does now, so putting them all in a Chamber match was a ploy to ensure the WWE Universe had a reason to care. Kalisto at this point was still with Sin Cara as part of the Lucha Dragons, and given his little frame, needed a big move to take out much larger competitors such as Cesaro and The Ascension.
Cue death-defying leap from Kalisto as he scaled the structure, hung by his fingertips from the top, swung back and forth like a pendulum before falling onto a waiting crowd of people, nearly missing them and causing himself injury!