5 women Kurt Angle could have been talking to on RAW this week
142.97K //
09 Jan 2018, 16:26 IST
When you think back to this week's episode of WWE RAW, you may recall Braun Strowman wreaking havoc on his two Royal Rumble opponents or the tensions that are brewing between Jason Jordan, Seth Rollins and everyone's favourite Big Dog.
It is easy to forget this one 16 second segment, sandwiched between two other events, seemingly of greater importance. Kurt Angle was on the phone with someone (WWE GMs seem to spend a lot of time on the phone, right?), and he said the following words:
I know you haven't been in the ring in years. But I thought you'll be great for the Women's Royal Rumble match. I mean a star of your caliber. I'm sorry...can I call you back?
We wonder whom he could have been speaking to. We've jotted up a list of 5 women it could have been.
Let us know your thoughts in the comments section.
---
#5 Beth Phoenix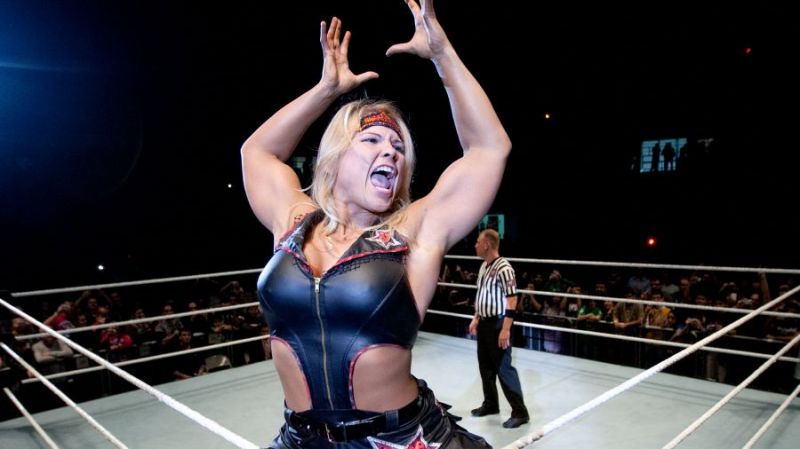 Some of you may know Beth Phoenix as the youngest person to be inducted into the WWE Hall of Fame. Some of you may know her as Edge's wife. Some of you may know her as a Former Divas Champion and three-time WWE Women's Champion. The fact of the matter is that Phoenix is also an inspiration to thousands of women, across the whole world.
Phoenix was the embodiment of strong meets beautiful. She was known as the Glamazon, a powerhouse in the women's division. She paved the path for so many women in WWE, by proving that you didn't have to be a 'model' to get over in the business.
Phoenix retired in 2012 to focus on her family. Several women in the current roster have cited her as their inspiration and motivation.
Some of you may even remember her from as a part of the Royal Rumble match in 2012!