#4 Joey Ryan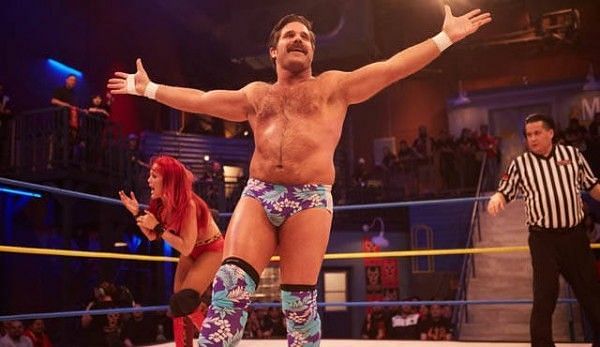 Joey Ryan was another wrestler who didn't sign with AEW. Most fans who watch Being The Elite knew that he was a regular on the show. He was also part of the promotion for All In, where he was infamously murdered by Hangman Page and was "resurrected" at the show. If The Undertaker was watching, he probably wouldn't be amused.
Most fans thought he would surely sign with AEW but it seems he had other plans. Joey Ryan has been one of the stalwarts of intergender wrestling and has had matches with several female stars from various promotions such as Shayna Baszler, Scarlett Bordeaux and Brandi Rhodes.
Joey Ryan revealed why he didn't sign with AEW.
"They are obviously a new company and they're still figuring it out as they go, but as it came to decisions with them we realized that they are going to be successful without me, I am going to be succesful without them. Maybe our paths will cross at some point but there is no urgency to it and neither one needs the other right now. It would be nice to work with my friends but it is not a necessity right now until they figure out and learn their own product with how they present it"
Joey Ryan's explanation makes sense in a way. While AEW would be taking a chance by signing him, the same applies to Joey Ryan. He has made a name for himself by doing things on his own terms. From the sound of it, guest appearances are not off the table, when AEW debuts on TNT.
Edited by Kingshuk Kusari