As was reported earlier, WWE Hall of Famer "Mr. Wonderful" Paul Orndorff has passed away at age 71.
If there's one fact that everybody needs to know about Paul Orndorff, it's that he was awesome. He, along with "Rowdy" Roddy Piper and "Ace" Cowboy Bob Orton (seriously, that dude had two nicknames. It's weird), made up one of the most underrated heel tandems of the 1980s. And, when that broke up, his partnership and eventual feud with Hulk Hogan was a masterclass in pro wrestling storytelling.
Interestingly (here's a free bonus fact), Orndorff would debut with the WWF in 1994 on the very same night Hogan defeated the Iron Sheik for his first world championship. It wasn't long after that, though - mere months, actually, before he challenged Hogan for that very same title. To go from your debut to the main event that quickly was, and still is, impressive.
While there will be no shortage of recaps of Orndorff's life and career, we thought we'd take a moment to look back at some of the lesser-known parts of his story. Some may be trivial, some may be fascinating, but all of them are pretty interesting.
Here's a look at five interesting things regarding the late, great "Mr. Wonderful" Paul Orndorff.
---
#5. Paul Orndorff owned a bowling alley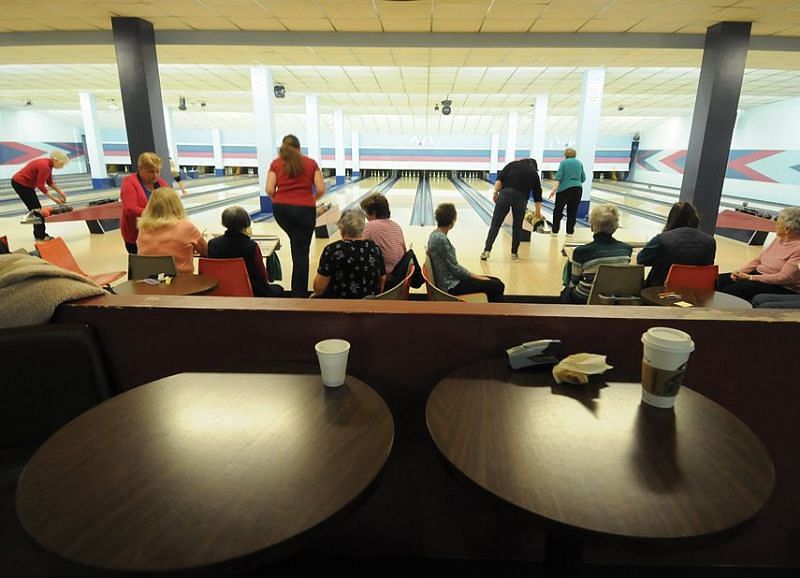 When Paul Orndorff temporarily retired in 1998 due to an arm injury, he - like most former wrestlers in his position - did what any sensible person would do. He opened a bowling alley. Wait, what?
During his legendary singles feud with Hulk Hogan, Paul Orndorff seriously injured his arm. Because their matches were drawing such big crowds, however - an outdoor event in Toronto the two main evented supposedly drew almosy 80,000 fans - he refused to take time off to heal and miss out on a big payday.
Once the feud wound down, Orndorff prepared to take the time he needed to heal - but he also prepared for the consequences. Predicting that Vince McMahon might attempt to screw him over, Orndorff began to look into investments, particularly in real estate. That's when he purchased a bowling alley in his hometown of Fayette, GA.
Once the bowling alley was up and running and Orndorff was confident it was sustainable, he basically told McMahon to stick it, blew off his remaining dates, and settled in for retirement.
It wouldn't be the last time we'd ever see Mr. Wonderful in a ring again, but we nearly could have seen him in a whole new arena: Hollywood.
#4. Paul Orndorff could have been in Rambo II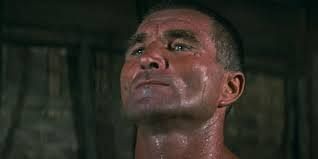 When you look at how the careers of Hulk Hogan and Paul Orndorff parallel, it's frankly kind of astonishing. In 1983, during Hogan's first WWF run, he was offered a part in Sylvester Stalone's Rocky III. Vince McMahon, Sr. wasn't a fan of it and told Hogan on no uncertain terms would he allow him to film the part. So, Hogan quit, became a media sensation playing "Thunderlips", and joined the AWA.
The younger McMahon saw the advantage of Hogan's movie appearance and leapfrogged off of it to and build the company he bought from his father around, and the rest is history. With that in mind, you would think Vincent Kennedy McMahon wouldn't have a problem with any of his stars taking high profile movie roles.
Well, you might be wrong.
In an interview with Boston Wrestling MWF, around the time of his aforementioned arm injury, Orndorff claims he was offered a role in Sylvester Stallone's Rambo: First Blood Part II - presumably as the villainous Russian soldier Sgt. Yushin. When Paul Orndorff asked McMahon for six to eight weeks off to film it, McMahon (according to Orndorff) denied it and Orndorff complied.
In hindsight, Paul Orndorff said he should have taken the role and filmed it despite McMahon's objections, but didn't because he was "stupid and loyal." Combine that and his injury, and it's no wonder that Mr. Wonderful got into the bowling business.
#3. Paul Orndorff and the Psychic Friends Network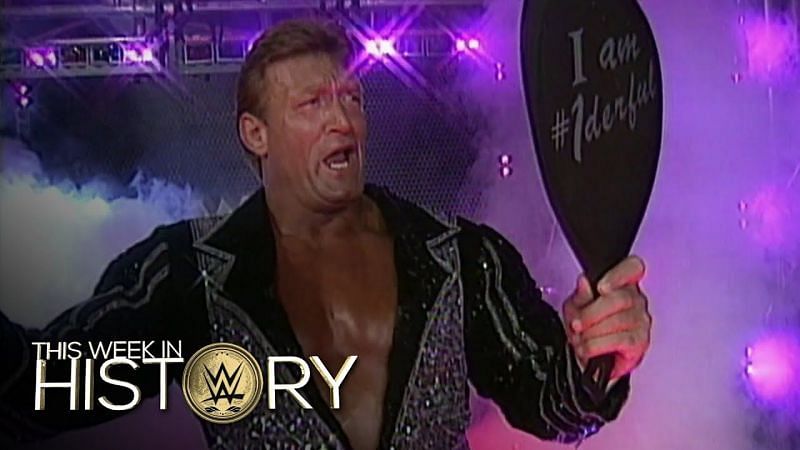 In 1992, Paul Orndorff found himself on the WCW roster and if you know anything about WCW in the early 1990s, you might be able to see where this is going.
During this second WCW run, Paul Orndorff actually saw some success, albeit it on the mid-card. He won a tournament for the then-vacant World Television Championship, and began teaming with the then-United States champion "Ravishing" Rick Rude - who was, arguably, the hottest talent on the roster at the time.
While he and Rude never held tag gold, he would win the WCW Tag Team Championship a year later with a different partner - "Pretty" Paul Roma. The team of "Pretty Wonderful" would actually have two runs with the belts before the team split up.
By 1995, however, Orndorff's career began to stall, and following a loss to Randy Savage on WCW Worldwide (which there really is no shame in, come to think of it), "Mr. Wonderful" began to have serious doubts that he was even "Mr. Wonderful" anymore. Then this happened:
We had to show you that video because if you had never seen it before and we described to you what happened, you would not believe us. At all.
In the clip above, Paul Orndorff is in the middle of a crisis of confidence freakout when in walks Gary Spivey of the Psychic Friends (or, as Orndorff calls it, "Companions") Network. It may actually have been "Companions" now that I think about it. I dunno. Whatever, the fact is he's one of those TV psychic guys.
Captain Brillo Pad Head up there informed Orndorff that he had a "vision" and knew he needed help. He assured Paul that he was still "Mr. Wonderful" and he just had to believe in himself. And believe in himself he did, as he would quickly begin to take the moniker way more seriously, even taking a hand mirror to the ring with him, as to admire his own wonderfulness. As one does.
This wouldn't last particularly long, though, as later that year it was determined he would have to retire for good due to the problems with his arm. Fortunately, Paul Orndorff got to go out the way a legend of the ring the caliber of Paul Orndorff would want to to go out: by getting the snot beat out of him by the Four Horsemen.
And, yes, I know. "Why didn't Gary Spivey see that coming?" Ha ha. Very funny. Shut up.
#2. Paul Orndorff starred in an ad for a Hulk Hogan workout set (and Hogan wasn't in it)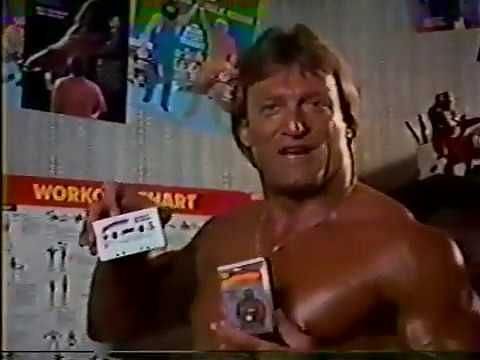 Do me a favor. Take thirty seconds and watch the following Paul Orndorff ad for the Hulkamania Workout Set and let me know if you think something is missing.
If you said "Hulk Hogan" you're either very astute or you read the header to this entry. Or both.
Yes, the Hulkamania Workout Set contained everything a young Hulkamaniac needed to be as ripped as the World Wrestling Federation champion - or like his buddy Paul Orndorff. (Let's just pretend I made a steroid joke here and move on.) It even contained a workout tape apparently narrated by the Hulkster but, considering he couldn't even show up to shill his own product, it could have very well been voiced by Dino Bravo or something.
Hulk Hogan jokes aside, one thing this commercial really highlights is just how charismatic Paul Orndorff could be. I know it sounds like I'm being sarcastic here, but that spot at the end where he was impressed when the kid ripped his own shirt off was actually pretty impressive. It just has to make you think back to the previous entry on the Rambo film and where Mr. Wonderful could have ended up if he actually decided to take that role and ran with it.
Finally, do you think Orndorff might have been a little miffed that he had to star in Hulk's own commercial? That would be like Michael Vick in an ad telling everybody to go buy the Wheaties box with Brett Favre on it. Add that on with that time Hogan was too busy training to take Paul's phone call that one time and no wonder he turned on him.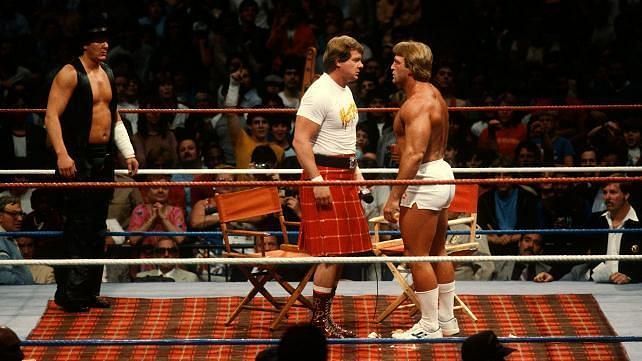 #1. Paul Orndorff was named "Mr. Wonderful" by Roddy Piper
We've spent a lot of time talking about the impact Hulk Hogan had on Paul Orndorff's career (maybe a little too much time, come to think of it), but he wasn't the only one. In fact, only one man can lay claim to being the one to crown Paul Orndorff as "Mr. Wonderful," and that's "Rowdy" Roddy Piper.
When Orndorff made his WWF debut in 1994, he quickly associated himself with the "Rowdy One", taking Piper on as his manager. Piper, as he was wont to do, tagged the nickname onto Orndorff and, let's admit it, that totally sounds like something Roddy Piper would call someone off the cuff. However, that seemingly innocuous nickname would be associated with Paul Orndorff for the rest of his career.
While Orndorff would team with Piper against Hogan and Mr. T. at the very first WrestleMania, his matches against Roddy following his switch to babyface were also highly influential on his career. Orndorff's former manager, Bobby Heenan, was so incensed at being fired by him that he put a $25,000 (later raised to $50,000) bounty out to anyone who could injure him. It was a bounty that Piper was all too eager to attempt to collect.
Time has healed all wounds it seems. One of the last major appearances Orndorff made in WWE was at a special birthday celebration for, of all people, Hulk Hogan. It was an event that Piper himself attended, as well. It's nice to see friends reuniting, isn't it?
Before we go, we'd like to share with you this video that shows just how awesome "Mr. Wonderful" Paul Orndorff really was. Be sure to keep your eye on "Mean" Gene Okerlund at the end of the video.
All of us here at Sportskeeda would like to offer our deepest condolences to Paul Orndorff's family, friends, colleagues, and fans over the years.
Rest in peace, Mr. Wonderful.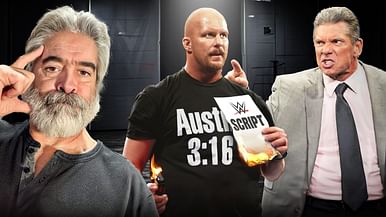 How Stone Cold was born in 2 minutes