#4. Former WWE ring announcer Brandi Rhodes
Brandi Rhodes (FKA Eden) first joined WWE in March 2011. Nonetheless, she left nine months later. She then returned to Vince McMahon's company in 2013.
During her second run, Brandi met and fell in love with former WWE Superstar Goldust's brother, Cody Rhodes. In an interview with Wrestling Inc, the former WWE ring announcer and backstage interviewer disclosed how she and Cody started dating.
"We started dating randomly. I had been there for a minute, and Cody hadn't really shown much interest in me at all, so it wasn't something that I had thought about, and then all of a sudden, he became extremely fascinated with me (...) Finally he started asking me to come hang out with him and I said no many times because it's a work environment and I was new at the time and was not looking to rock the boat by getting into this romance, but all along I definitely did want to go out with him. I was very into him, but it took a while. It probably took around a month for me to go out with him, and after that the rest is, as they say, history," she said.
Cody and Brandi dated for a few months before tying the knot in September 2013. Last June, they welcomed their first daughter, Liberty Iris Runnels.
The couple left WWE in 2016. They then competed in a few promotions before joining All Elite Wrestling in 2019. Cody's brother also signed with Tony Khan's company that same year.
Cody and Brandi are both currently active in AEW. The former Intercontinental Champion is also AEW's Executive Vice President, while his wife is the Chief Brand Officer.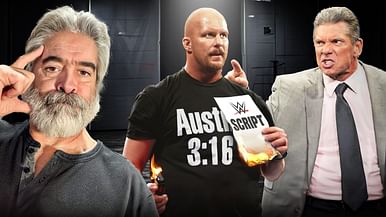 How Stone Cold was born in 2 minutes
Edited by Genci Papraniku