It can be an arduous task for a WWE Superstar to come up with a character and a gimmick that will work for them. There was a time in the company when Vince McMahon and Co would seemingly pull character ideas randomly out of a hat and hand them to whoever was the next man or woman through the door. Unsurprisingly that didn't work out too well.
Many of the wrestlers you see competing in the company aren't actually like the characters they portray. They are actors playing roles after all. Some of them are really tough, and many former Superstars stand by the belief that the best wrestling characters come from a performer simply turning their own personality up to 11.
Believe it or not, a lot of WWE characters aren't actually 'characters'. They are simply men and women going to the ring and giving the fans an exaggerated version of who they really are.
With that being said, here are five Superstars from the present and past that merely played their real live selves during their time as a wrestler.
---
#5 Bayley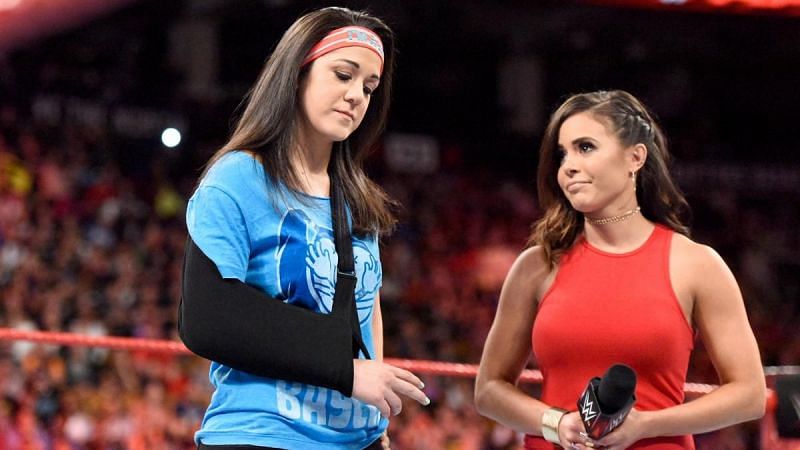 Bayley plays a character on WWE television that may very well be the nicest and most upbeat Superstar to ever lace up a pair of boots. She loves to hug people and young kids dress like her. To be honest, she is a breath of fresh air in an industry that is largely filled with people who are the complete opposite of that.
Someone that overly nice surely couldn't exist outside the bounds of an entertainment show right? Wrong. If anything non-wrestler Bayley is even nicer than the person she portrays on Raw every Monday night. The former Women's Champion never has a bad thing to say about anybody and always has a smile on her face.
The reasoning behind that might be Bayley's love for what she is doing, and being a pro wrestler is all she has ever wanted to do from a very young age. WWE often uses photos of her as a child demostrating her love for the business, and the accolades she continues to earn couldn't be going to a nicer person.
#4 CM Punk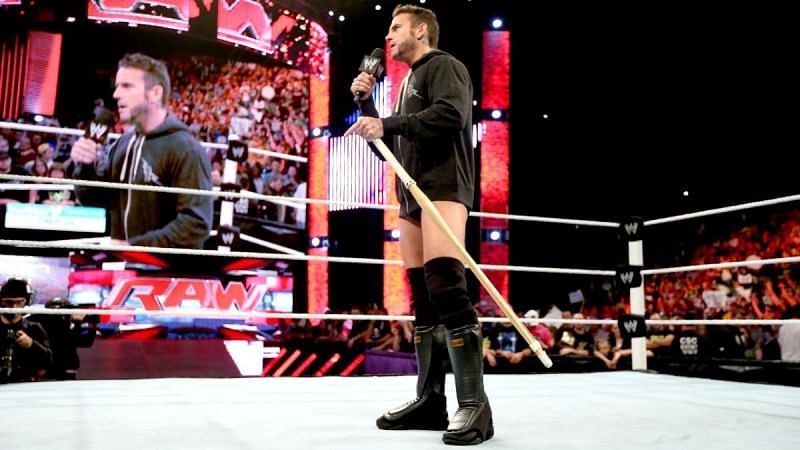 CM Punk left WWE over three and a half years ago now. Despite that length of time passing there is still a very large chunk of the WWE Universe who clamour for him to return. There is a very good reason for that, aside from Punk being a great wrestler of course.
What Punk did better than any WWE Superstar in the modern era was play on the real. The reason his segments were popular each and every week was because you never knew what was going to happen and that he would speak from the heart. One thing you knew you were always going to get from Punk was the truth.
He's straight edge and he speaks his mind. These were two real aspects of his life that came across in the ring. The famous pipebomb promo wasn't scripted or planned, it was merely Punk being himself and telling the fans at home exactly what the real him thought of the company and the people he worked for.
#3 Sami Zayn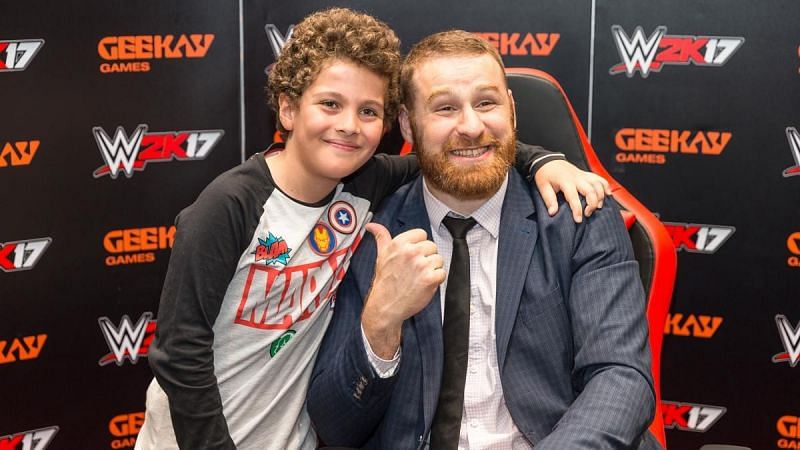 A couple of years ago the WWE Universe was introduced to Sami Zayn. If you're aware of his work on the independent circuit then you'll know it was a tremendous coup by the company as The Underdog is one of the best in ring performers on the face of the earth right now.
Since his arrival on the main roster, WWE has struggled to pinpoint exactly what to do with Zayn. However, they're beginning to show glimpses of a break through, and that's because they've tapped in to who Zayn actually is. A little bit of a lovable goof.
If you've heard Zayn in interviews and on podcasts you'll know that he can be a little quirky. Well for the past few months we have seen Sami start to show that on WWE television. It makes his character endearing and if Vince McMahon sticks with it that coupled with his pure wrestling ability could most certainly lead somewhere promising.
#2 Ric Flair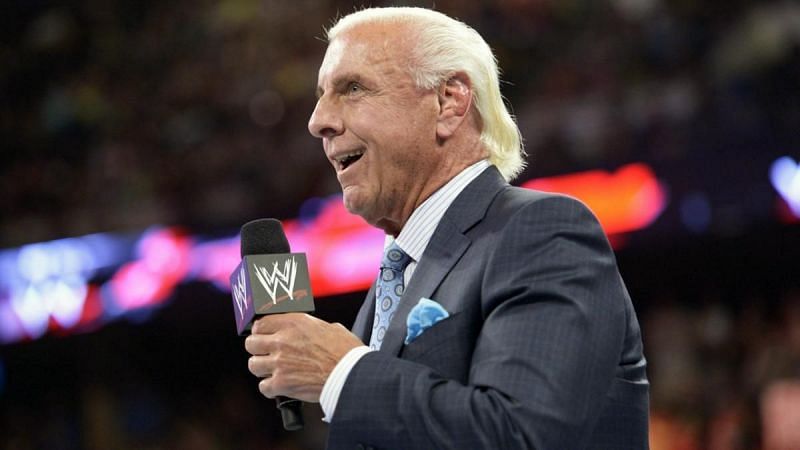 There is perhaps no greater pro wrestler in the history of the business than The Nature Boy, Ric Flair. Naitch's career spanned multiple generations and fans young and old loved nothing more than watching Flair cut promos about his jet set lifestyle while wearing that big gold belt.
As mentioned previously, the perceived formula for success in pro wrestling is to turn your own personality up to 11. Well, when it comes to Ric his personality didn't need turning up at all. The promos he cut, the stories he told, the life he lived, it was all a straight up shoot. Ask anyone that has shared a locker room with the man.
The hard hitting life that Ric has enjoyed for so many years has started to catch up with him though. This summer Naitch was hospitalised and for a while it looked as if the wrestling world may lose its greatest creation. However, he fought through that and according to those close to him, he is well on the road to recovery.
#1 John Cena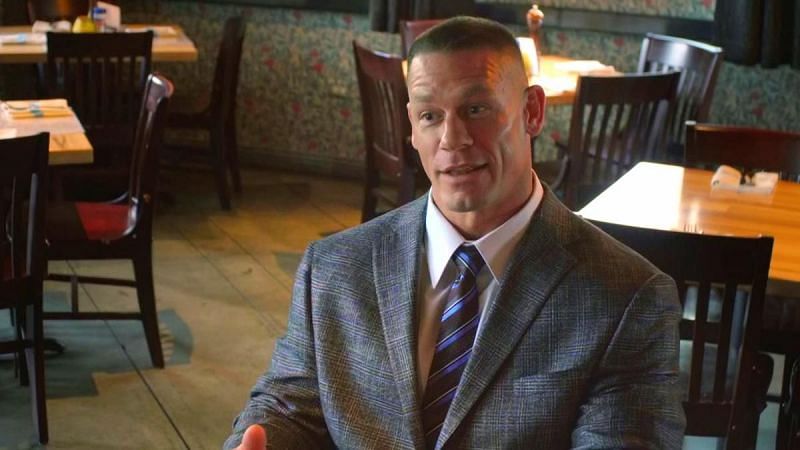 You really only have to look at the success of some of the Superstars who have made this list to realise that just being yourself really is the best way to go. Well no one, on this list or otherwise, eats, sleeps and breathes the business like John Cena does, and has done for over 15 years.
What you see from Cena in that ring on Raw and SmackDown Live truly is what you get. He bleeds WWE and would do anything for the company, and the fans mean the world to him. The reason his promos are so engaging and passionate is because they're true and from the heart.
You only have to see Cena once outside of a WWE setting to know that the pro wrestler he plays is the man that he is. It's not as if there's a shortage of non-wrestling footage of John Cena out there right now either. The 16 time World Champion is everywhere and he has reached the lofty heights he currently occupies by simply being himself.