5 WWE superstars you didn't know once worked for NJPW
4.67K //
30 Nov 2017, 07:00 IST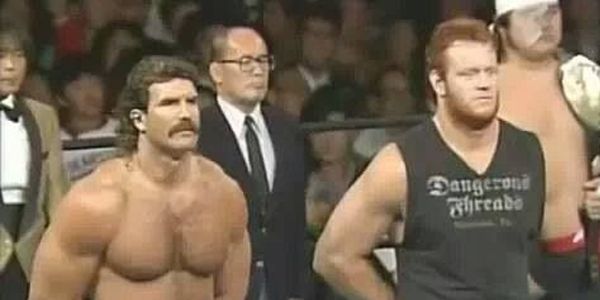 While the WWE might have been the only viable promotion for most professional wrestlers over the past fifteen years or so, there has recently been some huge opportunities on the indie circuit. Promotions like Ring of Honor and New Japan Pro Wrestling are now legitimate alternatives to Vince McMahon's promotions and you see a lot of unwanted former WWE talent making waves in these companies.
But, did you know that there are some really big WWE names who have actually been to the Far East to try their luck in NJPW. So, without any further ado, here is our list of 5 WWE superstars you didn't know once worked for New Japan Pro Wrestling:
---
#5) Xavier Woods
Just to start things off, did you know that Xavier Woods was once a part of TNA as Austin Creed and then Consequences Creed? You learn something new every day. Well, it was with the latter name that he actually joined up with New Japan Pro Wrestling.
He was released from TNA in 2010 and wasted little time before going over to NJPW where spent a short amount of time before signing with the WWE's developmental program...and the rest, as they say, is history.