Nothing lasts forever, and the only things you can count on as inevitable are death and taxes.
Death hit the world of pro wrestling rather hard in 2018, taking many beloved wrestling stars into its unforgiving grip. Some of the deaths were tragic, others due to natural causes, but all of them left a gaping hole in the hearts of many wrestling fans.
Looking back, we can choose to give in to the despair that these legends are no longer with us. Or, alternatively, we can look back fondly upon their great wrestling matches and the legacies they left behind.
Some of the names who departed the world in 2018 have been wrestling legends who have dominated the sport and played a crucial role in making the industry what it is today.
Here in this list, we take a look at those superstars who we lost in 2018, along with a great match featuring their unique talents and personas..
---
#1 Nikolai Volkoff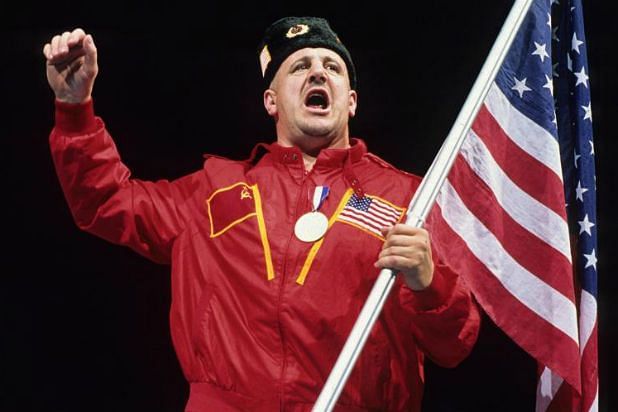 Real Name: Josip Hrvoje Peruzović
Country of origin: Yugoslavia (Croatia)
Trained by: Stu Hart in the infamous Hart Dungeon.
Josip Hrvoje Peruzovic was born in the then-Soviet Republic of Yugoslavia. A gifted athlete from an early age, he entered the world of weightlifting and was on the national team. He emigrated to Canada in the late 1960s, where he would receive training from none other than Stu Hart.
Not many know that Josip was actually the second man to bear the Nikolai Volkoff gimmick; the first was journeyman wrestler Steve Gobb. However, there's no question as to who had the better run with the character.
Nikolai Volkoff is actually Peruzovic's second gimmick; Originally he was part of a tag team called the Mongols, and his ring name was Bepo. The Mongols had some success, winning the WWWF tag team titles on one occasion. As Volkoff, he would also reign as tag team champion in the then-WWF, teaming with Iron Sheik.
Perhaps Volkoff is best known for his dulcet tones; He often sang the Soviet national anthem before his matches, and his voice was so lyrical and strong that the fans were mesmerized into silence -- despite this being the height of the Cold War and anti-Communist propaganda in the United States.
We remember Nikolai Volkoff with this classic match against an obscure bleached blonde wrestler known as Hulk Hogan -- perhaps you've heard of him? Volkoff challenges the Hulkster for the WWF championship on Saturday Night's Main Event.
The run up to the event was once again, the much fabled USA vs USSR storyline and you can clearly tell who the fans were backing in this encounter.
#2 Grandmaster Sexay (Brian Christopher)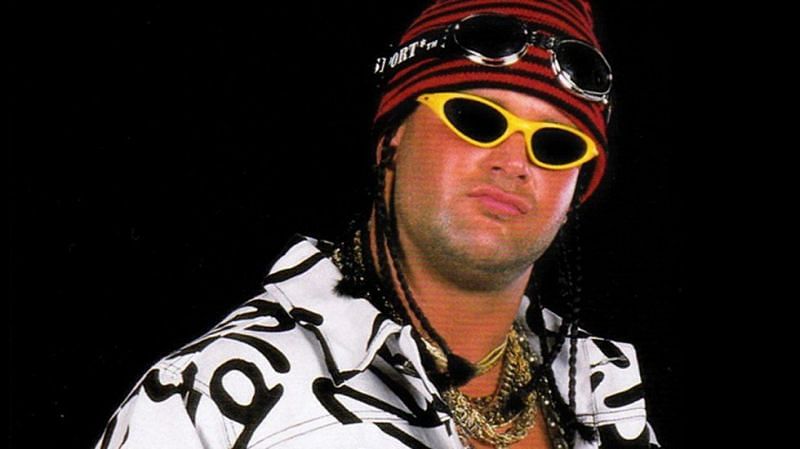 Real Name: Brian Christopher Lawler (Jerry "The King" Lawler is his father.)
Country of Origin: USA
Trained by: Hot Stuff Eddie Gilbert and Jerry Lawler.
When Jerry Lawler's son Brian decided he wanted to be a wrestler, his father was conflicted. For one thing, The King knew what a rough business it was. For another, the elder Lawler worried his son would be forever stuck in his shadow. So, Jerry Lawler decided not to use his connections to help Brian Christopher's career.
Brian Christopher would initially wrestle under a mask to avoid being associated with his famous father. As Nebula, he would compete in a team known as the Twilight Zone. Once the team disbanded, he adopted the alias Too Sexy Brian Christopher.
For whatever reason, Jerry Lawler changed his position on helping his son, and Brian was granted a WWE contract. He made waves in the light heavyweight division, but really picked up steam when teamed with "Too Hot" Scott Taylor as the tandem Two Much.
The pair were primarily enhancement talent (i.e., jobbers) but were enough of a fixture to be featured on WWE promotional media and commercials.
The team changed their image in 1999, becoming wannabe white rappers, and that's when he became known as Grandmaster Sexay. As Too Cool, the team would actually reign as tag champions, and were known for their post-match dancing, which sometimes included Rikishi Fatu (who, despite some information on the web, was never a formal member of Too Cool.)
Christopher was dubbed as one half of the 'hip hop' twins with Scotty 2 Hotty but was never alble to hold his own in the singles setup.
Brian Christopher sadly took his own life last year, but we prefer to remember him with this classic wrestling match against Edge and Christian.
#3 Bruno Sammartino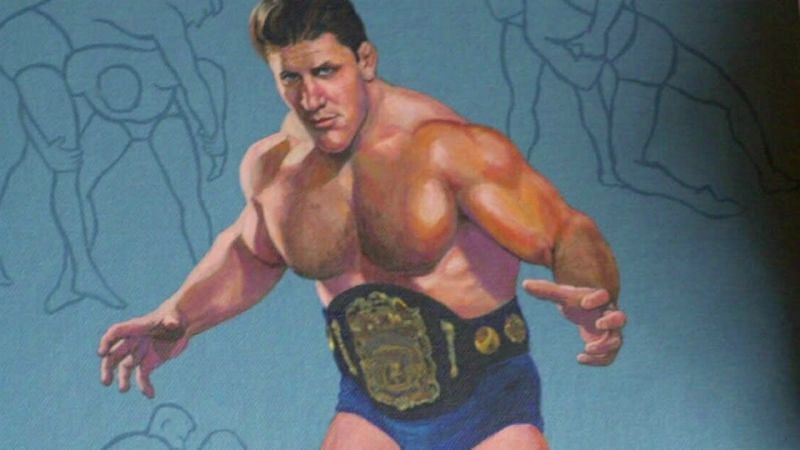 Real Name: Bruno Leopoldo Francesco Sammartino
Country of Origin: Italy
Trained by: Rudy Miller
Bruno Sammartino was born in Nazi-occupied Italy, and spent most of his youth hiding from German soldiers. The deprivation of wartime made him weak and sickly. This combined with his lack of being able to speak English made him a target for bullies when he emigrated to Pittsburg, USA.
In order to make himself less of a target, Sammartino got into weightlifting -- and how! He nearly made it on the US Olympic team, and for a time held the world record for a bench press at 556 pounds -- and they didn't use support straps back in that era, and held the weight for longer.
Sammartino began to market his talents as a strongman, and it was there that ex-wrestler and promoter Rudy Miller scouted him. Sammartino is a rarity in that he didn't have to pay dues; He won his first match in just nineteen seconds!
Bruno ranged around the territories a great deal, but his biggest accomplishments are his dual WWWF world title reigns. We remember Bruno Sammartino with this classic Steel Cage bout against another wrestling legend, Stan "The Lariat" Hansen.
#4 Dirty Dick Slater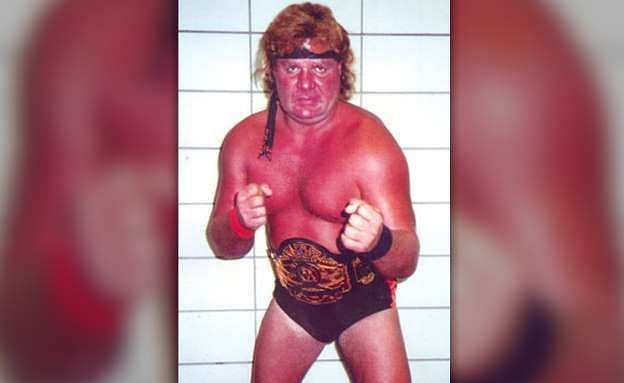 Real Name: Richard Van Slater
Country of Origin: Florida, USA.
Trained by: Mike Graham, Paul Orndorff
Dirty Dick Slater might never have become a pro wrestler if it had not been for one Eddie Graham. The former wrestler and promoter donated a wrestling mat to the high school Dick attended along with Eddie's son, Mike.
Slater made his first foray into pro wrestling as a booker, not a performer, but that quickly changed. While modern fans are unfamiliar with Dick Slater, he won over fifty championships in promotions in the USA and Japan. Most fans are probably familiar with his late 1990s WCW run where he was part of Col. Parker's Tennessee Stud Stable.
While he never reached the same heights of fame, Slater was once a major rival of Nature Boy Ric Flair, who mentioned his passing on social media.
We remember Dirty Dick Slater with this match against the Nature Boy in the old NWA promotion. The commotion at the end of the match was noteworthy.
#5 Jim "The Anvil" Neidhart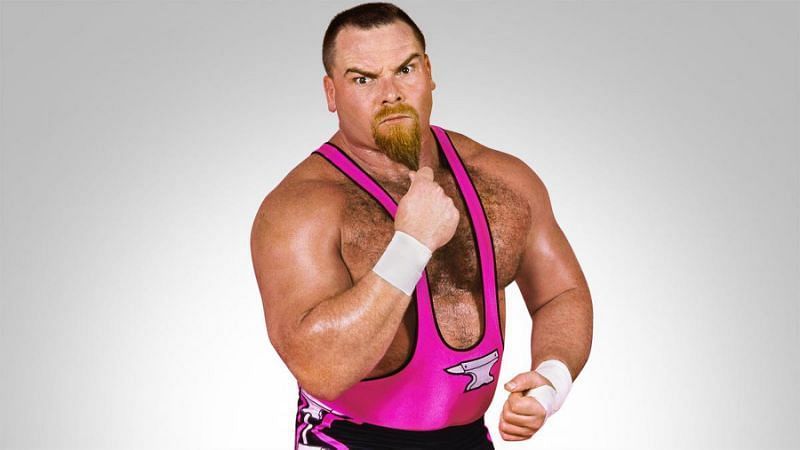 Real Name: James Henry Neidhart
Country of Origin: California, USA
Trained by: Stu Hart in the infamous Dungeon
Jim Neidhart's strength was recognizable from an early age. While in high school he held the record for furthest shot put distance, and competed heavily in track and field.
He also played on the football team, and his strength and toughness landed him a job with the Dallas Cowboys. However, he would never take the field with the team save during the preseason and certain practices. Neidhart was released from his contract with the Cowboys, and turned his sights on pro wrestling.
Neidhart was trained in Canada under the legendary Stu Hart in the infamous Hart family dungeon. Supposedly, the training was brutal and involved testing the prospective wrestlers to see what their pain tolerance and endurance was like.
Neidhart weathered the storm and would soon make his debut as a pro. He spent several years working the southern promotions, most famously being the tag team partner of King Kong Bundy.
But it was his tenure in the WWE that most people remember. Teaming with Bret "Hitman" Hart - -his real-life brother in law -- Neidhart became a tag team champion as one half of the Hart Foundation. Here they are competing against two fellow dearly departed legends, British Bulldog and Junkyard Dog.
#6 Big Van Vader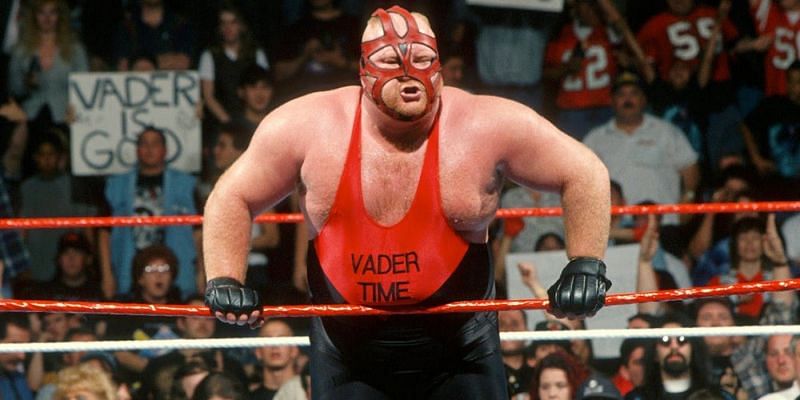 Real Name: Leon Allen White
Country of Origin: California, USA
Trained by: Brad Rheingans
Vader's power, quickness, and agility earned him a reputation in high school football, so much so that over forty different universities tried to recruit him!
He would eventually go pro, joining the NFL and playing for the Los Angeles Rams as a center until an unfortunate patella injury ended his career. Undaunted, White would continue to train for a return to football when he was scouted by a pro wrestling promoter.
White joined Verne Gagne's AWA, where he was a babyface called Baby Bull, then later Bull Power. He quickly rose through the ranks to the point he was given the honor of a title shot against Stan Hansen, a man whose name became synonymous with Vader's because of an incident years later in Japan.
According to Vader, Hansen went off script and struck him with a cowbell before the match started. Vader decided to 'work snug,' meaning many of his punches and blows were real. Hansen, no stranger to working snug, responded in kind, and the result was Vader's eyeball being gouged out.
Instead of stopping the match, Vader popped his eyeball back in and continued the bout. The match, and Vader, became legendary. He was also famous for being the reason pro wrestling was banned from the legendary Sumo Hall after he squashed fan favorite Antonio Inoki, resulting in a riot.
Vader was best known for his strong style, ring shaking powerbombs, and surprising agility for a man who weighed well over four hundred pounds. We remember Vader with his pier six brawl he had against Stan Hansen, the infamous 'eyeball' match.
Vader can be seen explaining the damage done to his eye socket in the video below:
Do you have any cherished memories of the superstars on our list? Please comment and let us know, and as always thanks for reading!
Edited by Nishant Jayaram