Avatar's Johannes Eckerström on growing up a wrestling fan, Bray Wyatt's familiar new mask, and AEW (Exclusive)
3.58K //
Timeless
There aren't too many larger than life character left in music - but Avatar frontman Johannes Eckerström is most definitely one of them! The Swedish-born frontman is the ringmaster of the band, parading around the stage like a carnival showman - a trait that wouldn't go amiss in the professional wrestling industry.
Interestingly, Johannes is a massive wrestling fan, and has a lot of opinions to share on wrestling, so I caught up with the man himself to chat about all things WWE, AEW, how he discovered wrestling being from Sweden, and which wrestler could portray his character in the ring among other things!
---
Hi, Johannes. Thanks for joining me. First of all, let's go back to the start. I know Sweden isn't exactly a hotbed for professional wrestling - how did you first become a fan?
It did go on TV back in the early '90s with the commentary was done by a Swedish champion weightlifter and a total super mega mark. They were commentating on it, completely breaking kayfabe. They thought they were having fun with it. The weightlifter was always rooting for people like Bastion Booger and stuff.
They started with WWF programming and I guess this was in line with the New Generation era of it 'cause the first guy who became 'my guy' was Adam Bomb.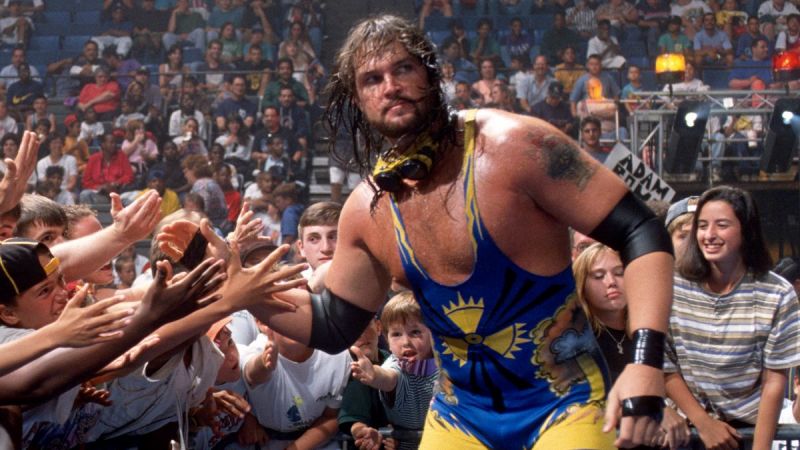 They must have just followed Hulk Hogan around because, when I was more conscious of what I was watching, I remember Hogan-Vader being on the pay-per-views which they were showing long after [they happened].
It was one of the first things I was really invested in, so I guess they followed Hulk Hogan into WCW, then eventually we got a satellite receiver. My mum is German, so we had German channels and we got Cartoon Network, which switched over to TNT at 8-9 in the evening and, at that point, on Fridays, they would show Monday's Nitro.
At this point, at around nine or ten years old, I was a WCW guy until it started to really, really, really suck in 1999 or something. Then I found a German sports channel that was showing SmackDown and switched over to that.
---
And I know in Sweden, WWE RAW and SmackDown would have been starting on TV at 2 am. Did you stay up to try catch it live?
No, I never got to really watch wrestling live until the last few years. Through touring, I've got to attend live RAW events in Europe but I still watch it on my own schedule.
---
NEXT: Johannes speaks about the similarities between music and wrestling
COMING UP: Johannes speaks about which WWE Superstar could be him in the ring