By now, every Professional Wrestling fan must have watched the 32nd Annual Survivor Series event or at least read the results online. To say that it was a weird event would be a huge understatement. Even though we got to witness "Dream" matches in the form of Rollins/Nakamura, Rousey/Flair and Bryan/Lesnar, the way Smackdown Live was destroyed is questionable.
So, after The Usos last eliminated The Revival to secure the win for Smackdown Live during the kickoff show, it started looking like Team Smackdown live was off to a good start. However, soon after the main show started, it was announced that Team Smackdown Live's win didn't count as the match took place during the kick-off show.
What happened once the show went on-air is something out of the ordinary. Raw squashed Smackdown Live 6-0. The matches were highly entertaining but Smackdown Live didn't manage to secure even a single win.
During the show, however, history was made by none other than the "Monster Among Men" Braun Strowman. Many people thought that he would be the one to cost Team Raw the match. It looked like that was the case when Strowman and McIntyre started brawling in the middle of the match, giving Team Smackdown Live a momentary advantage.
But apparently, the deal Strowman made with Raw Commissioner Stephanie McMahon last week on Raw was good enough for the Monster Among Men to keep it together and play by the rules. After his teammates Finn Balor and Dolph Ziggler were eliminated, Strowman took care of the entire Team Smackdown Live (except Samoa Joe who was eliminated within the first minute) and won the match for Team Raw.
However, Strowman didn't just win the match, he made history during the process. Strowman tied the record for "Most Eliminations in a Traditional Survivor Series Match" after he eliminated 4 members of the Blue Brand. Strowman also became the quickest Superstar to achieve this record as he pinned all 4 members within a span of 4 minutes. Strowman now shares this record with Roman Reigns (2013) and Aja Kong (1995). 2018 continues to be a record-breaking year for the Monster Among Men as earlier this year, he also broke the record for most eliminations in a Royal Rumble match when he eliminated 13 Superstars in the 50-man Greatest Royal Rumble match. Not to forget, he also eliminated 5 Superstars in the first-ever 7-man Elimination Chamber match.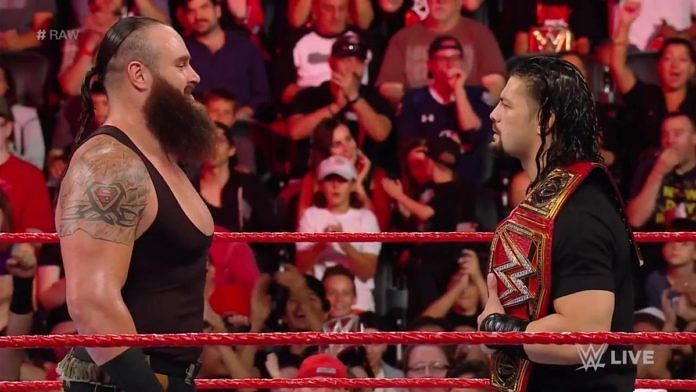 Now that Strowman secured the victory for Team Raw, it remains yet to be seen if Stephanie honours her part of the deal. If she does, expect Strowman to feud with Corbin for a while before re-entering the Universal Title Picture.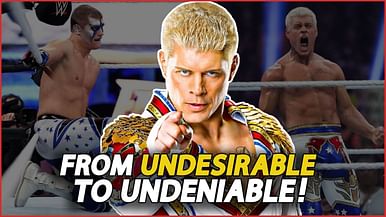 How Cody Rhodes returned to WWE and change pro wrestling forever!