Correction on attackers from Survivor Series
2.23K //
20 Nov 2012, 11:46 IST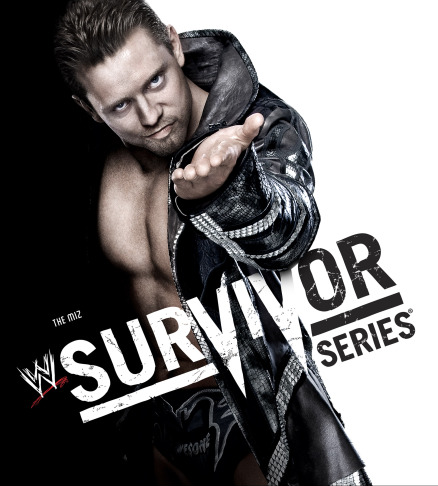 Last night, I made an error when reporting the identities of the three men in black who attacked Ryback during the WWE Championship triple threat match at Sunday's Survivor Series. I had reported the three men as current NXT stars Seth Rollins, Dean Ambrose and Adrian Neville.
While Rollins and Ambrose were definitely two of the attackers who put Ryback through a table, the third was NOT Adrian Neville, aka PAC. No, the third attacker was, in fact, NXT star Roman Reigns, aka Joe Anoa'i.
Reigns is a former college football standout, as well as a former NFL star. Reigns (under his real name of Joe Anoa'i, obviously) played for the Georgia Yellow Jackets in college, and was named first-team All-ACC during his senior year. He was drafted by the Minnesota Vikings in 2007 during the NFL Draft, later being added to the Jacksonville Jaguars instead. From there, he was signed by the Edmonton Eskimos in the CFL (Canadian Football League) for their practice squad in 2008, before signing a WWE developmental deal in 2010.
In 2 years, Reigns has been honing his craft in FCW, now known as NXT, winning the Florida Tag Team Championship during his stay. At one point, he was teamed with current Smackdown! star Camacho (then known as Donnie Marlow), primarily wrestling in tag team matches. Although he did see some success as a singles star during his time in FCW/NXT, he never captured a singles championship.
You might think his real name sounds familiar, and you should. If it doesn't, let me fill you in. Reigns is a member of the famed Anoa'i wrestling clan, perhaps the biggest and most successful wrestling family in the sport's history. He is the son of WWE Hall of Famer Sika, of The Wild Samoans fame (with partner Afa). He is also the younger brother of Matt Anoa'i, better known to fans as Rosey, the Super Hero In Training. He is cousins with Rikishi, the late Yokozuna, The Rock and has  numerous other relatives who have been involved in the sport, with cousins Jimmy & Jey Uso working alongside him on WWE's current roster.