Daniel Bryan talks on his dream opponent, title match at WrestleMania, more
3.61K //
09 Jan 2015, 15:43 IST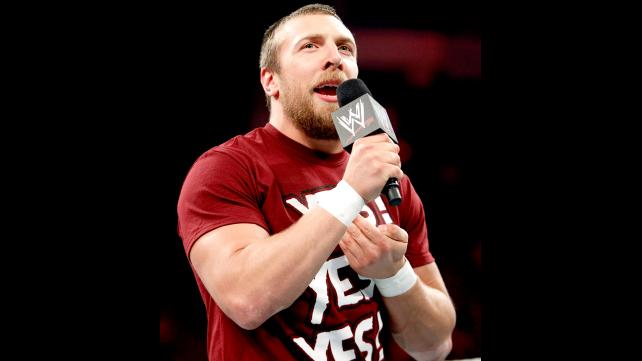 Daniel Bryan recently spoke with The Times-Picayune to promote his appearance in next week's Monday Night Raw at New Orleans, Louisiana. He spoke about his dream match in WrestleMania 31 and winning Royal Rumble. He also spoke on his road to recovery from his career-threatening injury. We reported earlier that, Bryan wants to face Brock Lesnar in a potential WWE World title match at WM 31.
He reiterated the same in his recent interview that his dream match for WM 31 will be against Lesnar if he retains the World Title. He said,
"Brock Lesnar is also supposed to be on [Monday's] show. And to me, that's still my championship. My dream match for WrestleMania this year is if Brock Lesnar keeps the title and I win the Royal Rumble, and I wrestle Brock Lesnar in the main event of WrestleMania 31 for the WWE Championship. That's the match I want. That's the match that I've been thinking about this entire time that I've been injured.".
Bryan mentioned that he discovered Dr.Greg Roskopf, founder of Muscle Activation Techniques based out of Denver, Colorado, and after two rehabilitation sessions he began seeing positive results in his right arm,
"It was very frustrating. There were times when I actually did doubt whether I'd be able to come back. … There were several doctors who said as much. They thought that I wouldn't be able to come back.
It was like, 'Wow. I'm actually getting better,' and at the beginning of December, some parts of my right arm were even stronger than my left, which is pretty incredible given how long the nerve had been damaged.
Functionally, I feel great. My movement is great. Overall, I feel good. I didn't have any hesitation [in the ring], there was nothing that I did before that I can't do now. Not only that, mentally I've been recharged. I'm going to be better than ever."