Do Monster heels still have a place in the WWE?
3.85K //
28 Jul 2013, 18:04 IST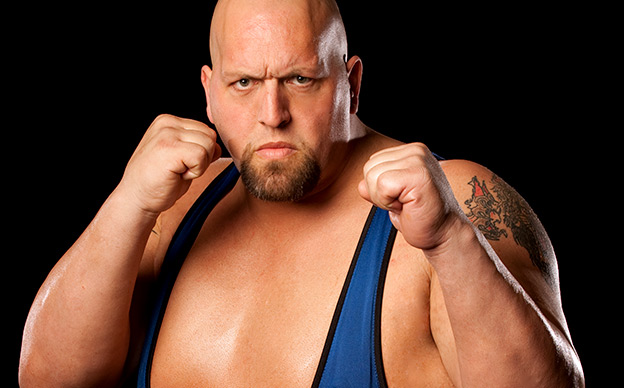 Like in all sports, we wrestling fans too are prone to give in to nostalgia way too often. We can't help compare the present product and wrestlers with the ones who paved the way for them and probably shaped our childhood fascination with wrestling.
So, there is the invariable comparison between Punk & Austin while Ryback is hounded by Goldberg chants. Even Cena who has been with the company for over 10 years, gets booed for being the hulk Hogan of this era! It's true that looking into the past helps in getting a good idea as to where to head in the future and am all for the nostalgia games as wrestling was never hotter as it was in the 80s' and late 90s'.
Saying that, one thing that is sorely missing in the current scene is the presence of the larger-than-life monster heels who spotted the wrestling landscape in the past and hell, probably was one of the main reasons why we got hooked on to the sport in the first place. In it's truest form, pro-wrestling is story-telling and as people wanting to suspend disbelief, is there a better story to go with than the proven David vs Goliath storyline?
When you think of monster heels, memorable names such as the Road Warriors, Warlord, Earthquake, Kamala, Giant Gonzales and Yokozuna come to mind. There was a certain aura of invincibility around them and a guy would be made if he managed to pin one of these behemoths. Even the Undertaker and his brother Kane are great examples of guys who started out as monster heels. If the dead man still receives the loudest pop whenever he appears on WWE TV, it is because the PG audience still dig the mystique around him, which he has held on to by continuing with the gimmick of the Deadman.
I remember tuning in late and fighting with my folks just to be able to see off his entrance as a ghost-like guy walking in to fight seemingly normal guys and being able to shrug off all of their attacks with ease, without showing any effects. The normal guys would win at times, but it would be nothing more than a fluke. A lot of that mystique wasn't there when he was the bad-ass biker and it showed in his positioning on the card.
The problem with today's crop of wrestlers is the exact same thing……everyone seems to be normal and generic and pretty much identical in terms of character too. So, when a guy like Mark Henry comes back from injury and portrays the intense heel that one would associate with him in real life too, he gets a tremendous reaction. And he has been with the company a good 17 years!
The Wyatt family is a prime example of how relevant monster heels still are in this business and their creepy nature and unpredictability is what makes us want to see more of them. Cena today is a huge hit with the kids because he has been able to slay monsters such as Umaga, the Great Khali and the Big Show among others, who have been put in his path to the WWE title. Had he not done that, his character would have fizzled out long ago I feel because, his gimmick as a rapper only had so much room to move around in.
Among the current crop of wrestlers, it is hard to look at anybody and classify him/her as a monster heel. I was awestruck with the way Kharma had started to come along in the few weeks she showed up on TV and destroyed the competition. But, in the day and age of social media, it was going to be hard to keep that interest going and very soon, her human side surfaced and she was gone before she could really take off.
Wrestlers are humans and so they can tweet, but monsters can't! The need of the hour in the WWE is to have a couple of 'special attractions' in the form of believable monster heels and wrestling would be complete, just like the good ol' times……