Evan Bourne returns to action
4.18K //
29 Mar 2013, 13:10 IST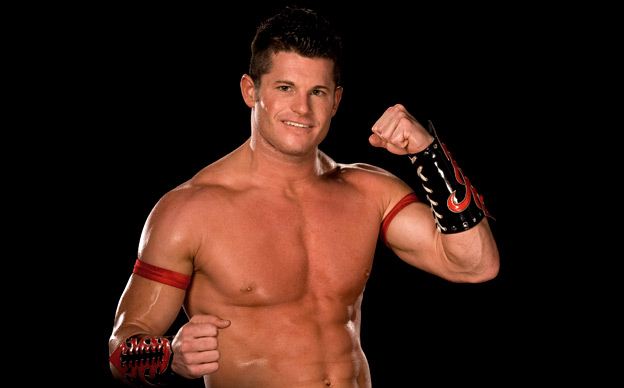 With all of the new faces likely to pop up on television, you can expect a familiar one to get thrown back into the mix as well. It's been over a year now, but Evan "Air" Bourne is finally slated to make his long-awaited return to WWE, and has in fact returned to the ring in WWE's developmental system, NXT.
Bourne returned earlier tonight to wrestle on the latest taping of NXT's show, and went onto defeat Remi Sebei, the former El Generico (who, by the way, is expected to debut before the end of the year, according to most reports).
Bourne has had a rough go of things the last couple of years, so hopefully things are looking up for the former WWE Tag Team Champion. In November 2011, Bourne (real name: Matthew Korklan) was suspended for 30 days on his first violation of the company's wellness policy, only about 3 months after winning the Tag Team titles with Air Boom partner Kofi Kingston. Despite this, the champs were allowed to keep the belts, and Bourne returned in December, allowing the team to resume their run as champs. They lost the titles the following month to Epico and Primo, and the day after their rematch, Bourne was suspended on his second violation of the wellness policy, thus being removed from television for 60 days.
Many were questioning Bourne's future with the company at this point, considering his pair of suspensions were so close, with many speculating that he would be outright released. Instead, WWE kept him on, and Bourne sat out his suspension. Just before the suspension was set to end, Bourne was in a serious car accident, breaking his foot in four places and dislocating it in five more. Since then, Bourne has been rehabilitating from the injury, which has been an extremely slow process, taking much longer than doctors originally speculated.
Now, the foot is completely healthy, and Bourne will likely spend the next month or so in NXT in order to knock off the ring rust before he's put back on television. It will be interesting to see what WWE decides to do with him, as the dual suspensions will likely keep him skating on thin ice as far as the WWE creative team is concerned. Bourne has been of the cusp of big pushes several times in the past, but they have been halted for whatever reason. At this point, WWE may keep him low on the card and force him to build trust with the rest of his co-workers before they give him any significant angles or feuds to be involved with.