We spoke exclusively with Chris Jericho , who is constantly reinventing himself
Well, Chris Jericho is a man who needs no introduction - but, for fear of making the list, we're going to give him one.
Today, I had the pleasure of speaking with Y2J, the Ayatollah of Rock 'n' Rolla, the first ever Undisputed WWF Champion, a record-breaking nine-time WWE Intercontinental Champion, the frontman of rock band Fozzy, host of Talk Is Jericho, accomplished author, actor and, indeed, the man behind the Rock 'N' Wrestling Rager at Sea - Chris Jericho!
Jericho has been wrestling for just shy of three decades and is notoriously known as the master of reinvention - managing to stay at the top of his game thanks to a combination of Diamond Dallas Page's DDPY and an incredible mind for the business, where the former IWGP Champion seems to know exactly when to change things up and how to make waves.
In fact, it seems Jericho's sole mission to not only reinvent himself, but to one-up his own achievements and make even bigger news every time - something that was ever-prevalent when the former WWE man wrestled outwith WWE for the first time in 19 years back in 2018, and even more so now that Y2J has officially signed a three-year contract with start-up wrestling promotion AEW.
We caught up with Chris to discuss his second Jericho Cruise - the Rock 'n' Wrestling Rager at Sea Part Deux: Second Wave, his upcoming Double or Nothing match against Kenny Omega, and if we may see any of WWE's discontent Superstars, or former Superstars, in AEW any time soon.
---
Hi, Chris. Firstly, thank you for joining me. We're nine months out from your second Rock 'N' Wrestling Rager At Sea - aptly named Part Deux: Second Wave. The lineup is crazy - with several stars like Ric Flair, Booker T, X-Pac, Jake The Snake Roberts and Diamond Dallas Page all appearing, not to mention live music, comedy and even AEW stars wrestling on the boat.
This is the second time you've done this, so is it all becoming second nature already or will there be anything hugely different from the first time around?
Well, any time you do something for the first time, it's going to be a learning experience and I think my goal with the first cruise was just to make it a franchise - an annual destination vacation that would create its own community on-board the ship that would meet up and do it every year.
I saw it on the KISS Kruise - people that see each other once a year like a summer camp type of thing and I wanted to build that kind of atmosphere, and make sure that people had the best vacation ever, and I think that's basically what happened from the moment we set sail until the moment we docked.
The reaction after, there were so many people who didn't go the first time who said they wished they'd gone. Now here we are at 82% sold out after six weeks of tickets going on sale. Last year, it took us nine months to get to 82%. We'll sell out over the next two months and we don't even go to January 2020.
The things we needed to learn, we did more on a clerical side and a business side. In terms of the activity, atmosphere and the vibe, it's going to be the same pretty much as it was the first year.
---
Yeah, if it's not broken, don't fix it! The first was obviously hugely successful for you to add a second. I'm glad you corrected me, as I had it down as 80% sold out, so 2% in a matter of days! Is this something you're thinking of doing as an annual event, like the KISS Kruise?
That's kind of what we want to do! It took me a few years to get the first one up and running, then the second one is 14-15 months after the first. So I think now it's much more achievable to do this every year. The first one was slotted in October because they didn't know how it was going to go. We sold out number one and now that two is a huge success, I think our time slot will probably be that late January slot from now until we're ready to stop.
To me, if KISS went for ten years with their cruise, there's no reason why we can't go ten years and beyond with ours. We'll hone it, streamline it, learn from the mistakes that we made and expand upon the positives and successes we made.
There's nothing like this, never has been and never will be. Everyone will know this is the original, and I think we've cornered the market in a certain respect.
---
NEXT: Chris Jericho talks about reinventing himself
COMING UP: Would AEW take any WWE Superstars?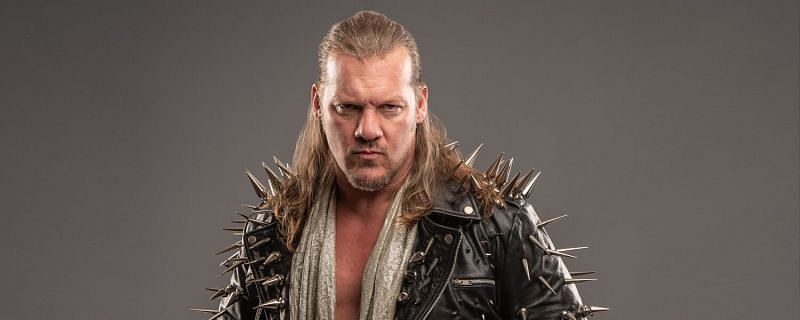 If I'm not wrong, you're pulling quadruple duty on the cruise - as the Master of Ceremonies, performing with Fozzy, hosting Talk Is Jericho and even wrestling on board. Do you just...not like resting?
Yeah! I think last time, I did 15 appearances on the ship between my podcasts, I did announcements, I wrestled, I did talking shows, Q&As, one-man shows. So much was on my back because I know I won't be any trouble or cause any problems, so I wanted to base it as much around the Chris Jericho brand as possible so people know what to expect.
It's my cruise. Every day, I get a report into how many cabins have sold and what people want to see - it's always Chris Jericho, followed by AEW, followed by Fozzy. I'm involved in all three of those, and that's why I'm able to bring in whoever I want - whether it be one of the greatest of all time in Ric Flair or my friend as the head bartender.
It's my cruise, it'll sell out anyway - so I want people to be able to come here and hang out with people that they'd normally never get to, and make it a special occasion.
I made sure I saw everyone's show on the ship - whether it was five minutes or 45, so that everyone knew they were picked for a reason, and hand-picked by me. If you don't believe it, Jericho's there watching.
People see me here, there, over there. I'm not hiding in my ivory tower counting my money because they're all shows I want to see, from doing a podcast with Ric Flair, to Jake The Snake's one-man show, to Kick Axe - my favourite band from high school who haven't played the States for years, but they played with Judas Priest and Scorpions in the '80s. I want people to see them and I want to see them. There are a lot of things on it because I find it interesting. If I find it interesting, my audience tend to find it interesting too!
---
It shows just how much passion and versatility you have, which is something that you've shown repeatedly over the years - which brings me on to your reinvention. I saw your recent Queen-inspired tattoo, based on the News of the World artwork. Will you be adding more faces of Jericho to it? What type of Chris Jericho we'll see going forward?
I think the idea is that I don't know how many other personas there'll be because I never know what I'll do. What feels right to me as far as constantly evolving, changing.
I think that's one of the reasons why I'm still where I'm at today, at the top of the industry, because people never know what to expect, you never get the same thing twice.
When it comes to The List, I know it was a huge success but I'll never do it again. Whether I ever work with WWE or not. It's probably one of the reasons I didn't go back there because The List was a product of its time. In 2016-17, it was so organic. If I was still doing that no, it would be very cliche and a little bit boring.
It's one of those things. You do it, you live it, people get so excited about it, and then you've got to move on if you don't feel it as much anymore.
I'm not ashamed to say David Bowie is a big influence on me because he always kept his appearance and his character, and his music very contemporary, changing and evolving it. I always liked that. If you look at a David Bowie album, he never looks the same and that's how this business should be if you want any type of longevity at all. I've been in the business almost 30 years.
If I did the same thing over and over, it would just be nostalgia and I'm not interested in doing that at all.
---
NEXT: How much longer will Chris Jericho wrestle for?
COMING UP: Would AEW take any WWE Superstars?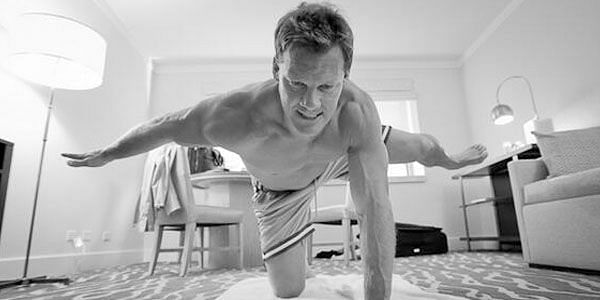 And at 48 years old, you're still producing on every single front. I know you've previously said you have DDPY to thank for that. Having just signed a three-year contract with AEW - how much longer do you think you can go?
I'll know when I know. All I can say is the last match I had at the Tokyo Dome was one of the best matches on the show. As long as I can keep delivering, that's all that matters to me.
The days of wrestling 100 times a year are done. I don't want to do that, I'm not interested in that. The way that I feel right now, I want to continue having great matches that mean something.
Nothing against the fine people of, you know, Poughkeepsie, New York, or Kirriemuir, Scotland, or wherever, those days of going to those towns are done.
Do I have ten more matches in me? 100 matches? 500? I don't know! I do know that when I finish this contract, I'll still be younger than The Undertaker, and he just signed a new contract, so it all depends on how I feel and I never wanted to be less than what I considered to be my best.
The reason I'm still able to do it is because I really limit my matches and pick my spots. I think that was a smart move to be able to continue at a high level because I'm not cashing in all my chips on a yearly basis - and it's been working!
---
Oh, congratulations on the record deal, recently signing with Sony off the back of the incredible success you had with your last album - Judas. What can we expect to hear from Fozzy going forward?
Thank you! Another thing we take great pride in is being diverse. Every Fozzy album is a little different to the one before it. Obviously we really hit our stride from a mainstream standpoint with three top ten singles in Judas, Burn Me Out and Painless, so I think we're going to continue to work with Johnny Andrews to produce the record, he co-wrote the songs with us.
I think, more importantly, we really know who we are as a band, and now that we've had this mainstream success, we want to continue the momentum.
Right now, we're writing a new record, we'll have new music probably in the fall, and next year have a new record - and continue doing what we did so well with the last record.
Whether it's music, wrestling or comedy, if you have momentum, you really have to ride it as far as you can, but remain true to yourself and continue evolving it, changing it enough so people are always excited to see you or hear you. If you do that, you'll always continue to have a fanbase and continue doing it.
---
NEXT: Would AEW take any WWE Superstars?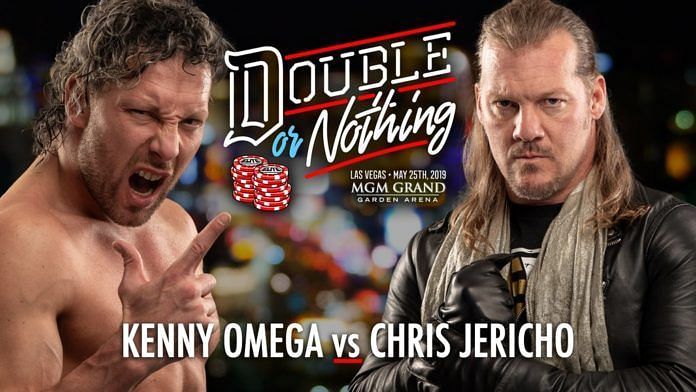 Back in January, you shocked the world by signing with AEW. Despite not having officially run a show, if we discount All In, there's no doubt that AEW is one of the hottest things in wrestling right now. Of course, we have Double or Nothing coming up in May, then Fyter Fest, Fight For The Fallen and of course an appearance on the Rock 'N' Wrestling Rager at Sea. Could the cruise become a staple of the AEW calendar?
At this point, I don't see why it can't! If you saw the cruise last year, the pay-per-view we did on Fite TV, being on that cruise ship made it look different from any other, it made it special.
It reminds me of the old WCW when they used to do Road Wild and go to the middle of the parking lot in the black hills of South Dakota surrounded by bikers on their Harleys.
I work for AEW now, so it wouldn't make sense for me to do something with Ring Of Honor or NXT, but who's to say? I'm open to anything. The cruise is mine, it's not AEW's, so whatever I decide to do is the way it's going to be in the future.
---
The emergence of AEW seems to have given a lot of wrestlers some leverage, and maybe lit a fire under some to see if the grass is greener on the other side. We've had reports everywhere that certain WWE Superstars are unhappy, requesting their releases and not signing new contracts, what would you say to anyone who wanted to jump ship?
It's different. We're not doing it that way where anyone who doesn't like what they're doing in WWE is automatically guaranteed a job in AEW. We will look at every talent on an indiividual basis.There's some guys we'd love to have in WWE, and there's some guys we probably wouldn't take. Obviously we haven't even had a show yet and our roster is already very deep.
When you talk about the Double or Nothing show, how many people can you book on that show? If you have 60-70 guys, you end up with the same problem as WWE.
---
Thanks so much to Chris Jericho for speaking with us today. You can book your cabin for the Rock 'N' Wrestling Rager At Sea here, get all the updates here, or follow Chris on Twitter here.
Chris Jericho's next scheduled wrestling match is against Kenny Omega at AEW's Double or Nothing on May 25th from the MGM Grand Garden Arena in Las Vegas with Fozzy hitting the road on tour that same month, tickets are available here.