From the WWE rumor mill: Top RAW star injured at WWE live event
14.67K //
29 Aug 2017, 12:11 IST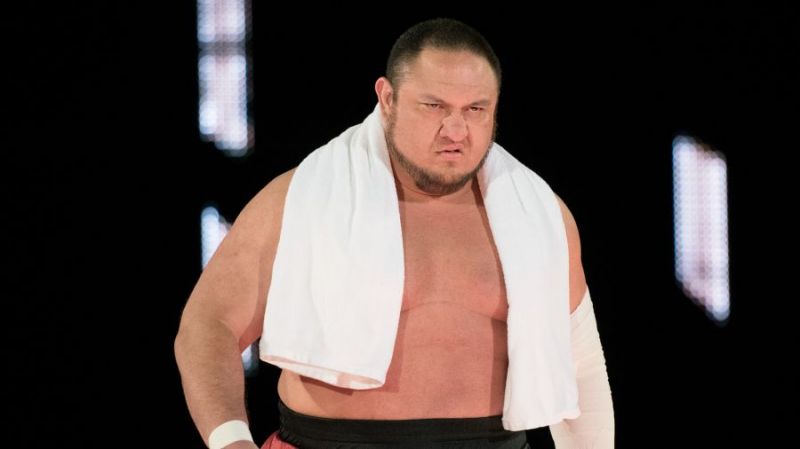 What's the story?
Samoa Joe suffered a knee injury at a WWE live event over the weekend, leading to him missing both the Sunday house show and last night's episode of RAW. Joe is expected to miss around six weeks of action.
In case you didn't know
After being a dominant force outside of WWE for well over a decade, Samoa Joe finally arrived in NXT in May 2015, winning the championship from Finn Bálor just under a year later. "The Samoan Submission Machine" went on to become the first two-time NXT Champion in history, before moving to the main roster in January of this year.
Also Read: From the WWE rumor mill: Former Tag Team Champion injured
Joe has been a revelation on the main roster, as what seemed to be a throwaway summer feud with Brock Lesnar turned him into a genuine main event star on the flagship show.
Last week it was hinted that Joe was about to move into a feud with either John Cena or The Miz, and a match with the former was booked for this week's RAW.
The heart of the matter
The match never happened, and injury may well be the reason why. Dave Meltzer of the Wrestling Observer has reported that Samoa Joe suffered a knee injury at a house show in Jonesboro (Arkansas) over the weekend in a match against his scheduled opponent for Monday, John Cena.
The knee injury caused Joe to miss last night's episode, although the verbal battle between Roman Reigns and John Cena was always scheduled to take place and did not come about as a result of the injury.
The Observer speculates that Samoa Joe is likely to miss around six weeks of action, although the injury is yet to be confirmed by WWE or the man himself at this point.
What's next?
The big first time match between John Cena and Samoa Joe that was scheduled for RAW didn't take place, and it is unclear what was in the pipeline for Joe before the injury.
A feud with Cena may well be kept off until WrestleMania now, with some speculating that The Samoan Submission Machine could be next in line to feud with The Miz.
Joe's fans will be waiting for confirmation of the injury, which could be the latest in a series of serious knee injuries for young WWE superstars.
Author's take
There is never a good time to be injured, but picking up a knee knock in the middle of a hot run ranks among the worst times. Joe was still a top tier performer on RAW, and potentially missing six weeks could damage his momentum.
Here's hoping the former NXT Champion makes a swift recovery.