From the GFW Rumor Mill: Former WWE star receives rave reviews backstage
6.85K //
26 Aug 2017, 14:20 IST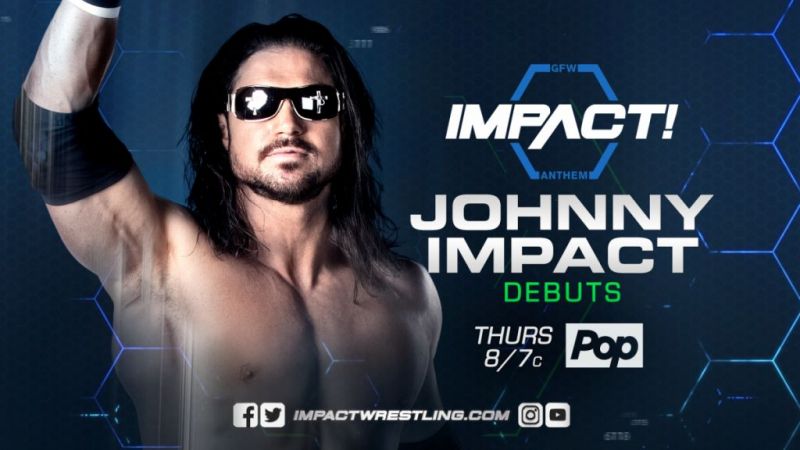 What's the story?
PWInsider is reporting that Johnny Impact (WWE's John Morrison, Lucha Underground's Johnny Mundo) received rave reviews for his work at the recent GFW Impact tapings and is expected to play a major part in the company moving forward.
In case you didn't know...
Johnny Impact made his televised GFW debut this past week, after appearing for the company at a number of live events. Impact took part in the 20-man Gauntlet for the Gold match to crown a new GFW Global Champion and made it to the final three before being eliminated by the eventual winner, Eli Drake.
Johnny Impact first arrived on the pro wrestling scene way back in 2002 on the third season of WWE Tough Enough. He made his WWE main roster debut as Johnny Nitro in 2004, before finding singles success as John Morrison. The former Intercontinental Champion left WWE in 2011, going on to work for AAA and Lucha Underground, where he is the current Lucha Underground Champion.
The heart of the matter
PWInsider is reporting that Impact's performances at the television tapings have landed him in pleasant waters with GFW. Many backstage were rumoured to be extremely happy with his work, and as a result, he will play a major part in the company throughout the rest of 2017.
The report suggests that Impact is expected to play a significant part in the main storylines for the company heading towards its biggest show of the year — Bound for Glory. Bound for Glory traditionally takes place in October, but this year's edition is scheduled for November.
The initial rumours suggest that Johnny Impact will find himself in the main event of that show, competing for the GFW Global Championship against current champion, Eli Drake.
What's next?
GFW Bound for Glory takes place on November 5, and the card will begin to take shape over the next couple of months. Impact is expected to feature heavily for GFW moving forward, as his status in Mexico grows ever more fragile. Impact's fiance Taya is also set to appear for GFW.
This more than likely means that the annual rumours of John Morrison being a surprise entrant in the Royal Rumble may cease in the new year.
Author's take
John Hennigan can be a major asset to any professional wrestling company that he finds himself in. He has proven to be a masterful heel in Lucha Underground and AAA, and it is this success that has kept him away from US pro wrestling for the past couple of years.
Whether he can lead GFW remains to be seen, but he is a very valuable performer to have on the books.
---
Send us news tips at fightclub@sportskeeda.com