Hector Garza - An unfortunate demise of the former WWE and WCW star
9.00K //
27 May 2013, 14:57 IST
Unfortunately, I have bad news to deliver with this column. I am sad to report that another wrestler has left us, and once again, he has left us far too soon. Early yesterday, it was announced that lucha libre star Hector Garza has died. He was 43 years old.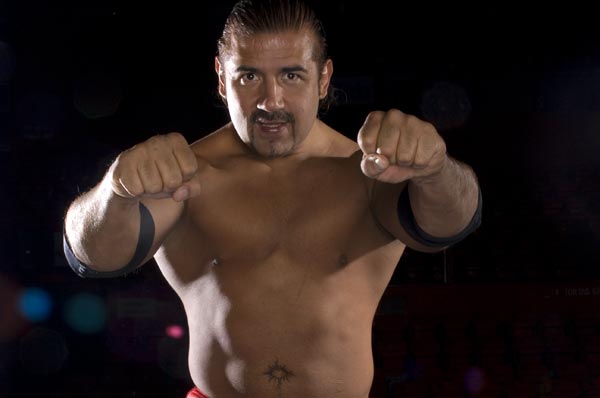 Older fans know who I'm talking about, but a lot of younger fans may not recognize the name. It's understandable, as Garza (real name: Hector Solano Segura) did not make a huge splash in pro-wrestling outside of his native Mexico. Still, he was an extremely talented individual, with a stellar career that spoke for itself.
Garza got his start in 1992, and in 1995, he got his first big break with CMLL, one of the two main promotions in Mexico (The other being AAA. It is debatable which one is a bigger/more popular company). At the time, the two promotions were under the same umbrella, and when they split, Garza stayed with CMLL and won the company's Trios title with Dos Caras (father of Alberto Del Rio) and La Fiera.
He later jumped to AAA, and during this time, he had a brief run in the WWF during a partnership with the wrestling kingpin. Although his time with WWF was short, he did manage to stay long enough to be featured in a match at the 1997 Royal Rumble PPV. During that same year, he moved onto WCW to be a part of the cruiserweight division, along with many fellow luchadores like himself. Garza did very little of note in WCW, outside of a win over Scott Hall and being a member of the ill-fated Latino World Order, led by Eddy Guerrero.
In 1999, Garza returned to AAA and became a relatively big star, staying with AAA for nearly six years. During this time, he appeared for the #2 promotion in the world, TNA, and had several high-profile matches during that time. He won an X-Division Gauntlet Match to open the company's first 3-hour pay-per-view, Victory Road, and also won the America's X-Cup with fellow luchadores Heavy Metal, Abismo Negro, Juventud Guerrera and Aguila as "Team Mexico". In June of 2004, Garza left TNA, citing money issues with AAA promoter Antonio Pena, leaving AAA in the process and returning to CMLL.
Garza stayed with CMLL until 2011, racking up numerous championships in the process, and in June of 2011, Garza scored the biggest win of his career, defeating Ultimo Guerrero for the CMLL World Heavyweight Championship. He would hold that championship until November, when he announced he was once again leaving CMLL for the promotion Perros del Mal Producciones. Perros had a relationship with AAA, which put him once again in the arms of CMLL's chief rival. Garza stayed with Perros and AAA until October of 2012. During that time, he won the Mexican National Heavyweight Championship for a second time, which would be his last championship.
In October, Garza announced he was being forced into retirement during a press conference. Garza had been diagnosed with lung cancer, and would retire in order to undergo chemotherapy treatments, which would require all of the strength he could muster. Unfortunately, Garza was not able to defeat it, and less than a year later, succumbed to the horrendous disease.
It's unfortunate to see a wrestler go at such a young age, especially to a horrible, debilitating disease. When I heard the news, I was immediately reminded of "Dr. Death" Steve Williams, who also succumbed to lung cancer, and was only a few years older than Garza when he passed. Although I didn't follow Garza's career extensively, I did see him work across all of the promotions I have listed here, and was always impressed with his work. Garza was considerably large for a luchador, but flew better than many guys smaller than him, and he had some of the most beautifully crisp aerial moves I have ever seen. His corkscrew plancha was a thing to behold, and he had one of the most solid, impactful moonsaults I've ever seen.
Garza will be sorely missed by many fans, as well as his peers.