Is it finally time for WWE to have an off-season?
3.41K //
08 Feb 2018, 05:09 IST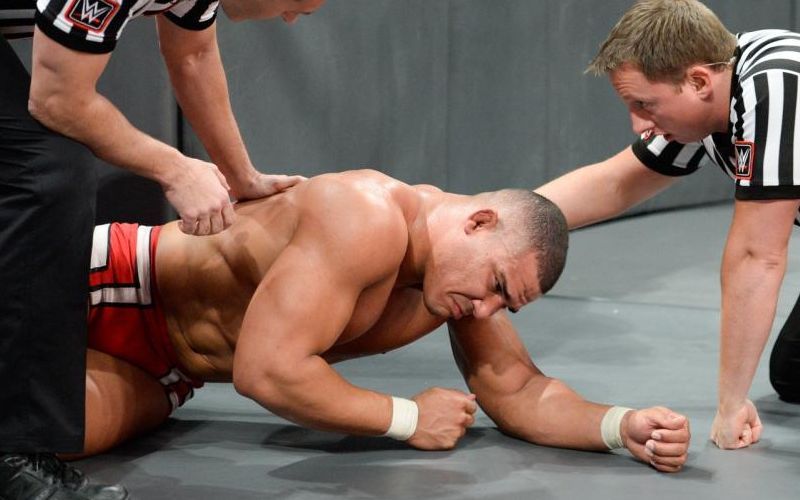 This might sound like a crazy idea and it may never happen, but with the latest outbreak of injuries, it might be time for the WWE to consider having an off-season.
If you missed the news, Jason Jordan underwent surgery on his neck and is out indefinitely. This comes after Paige also suffered a neck injury in late December, which reportedly has ended her in-ring career. These two are just the latest on the long list of injured stars which includes the likes of Big Cass, The Big Show, Brian Kendrick, and others.
This also isn't the first time WWE has had an outbreak of injuries. Before WrestleMania 32 in 2016, major stars like Seth Rollins, John Cena, Sting, and Randy Orton all missed WrestleMania that year due to injuries, along with talented mid-card wrestlers like Cesaro and Neville.
While not all of the injuries this year are serious, it does invoke a serious question: is it time for WWE to have an off-season, or at the very least a rotation to give the wrestlers time off to relax and rejuvenate themselves? 
There are many benefits to a WWE off-season or rotation. Besides preserved health, it can lead to a morale boost as the superstars get some time off from the road and can spend it with their family and friends. WWE Superstars work pretty much non-stop all year and barely see their loved ones so an off-season would be perfect for that. With happier workers, you can get better quality performances out of them, which leads to better WWE programming that is ultimately great for everyone. 
Another reason to have an off-season would be that it would build anticipation amongst the fans in waiting for the WWE to return, which could help viewership ratings a lot. Imagine a month or two without any WWE action at all. The day WWE finally comes back you will feel anxious and excited knowing your favorite show is returning that night. Even if WWE were to do a rotation, it would accomplish the same thing as you would have the same feelings, just for your favorite wrestler.
The only real issue I see with a WWE off-season is the question of when to have it. The fall months would be a good time since WWE usually doesn't make many headlines in those months, and the new NFL season also goes underway with many individuals preferring the latter.
Again, the problem with this move is that Survivor Series is generally booked for November and is a part of WWE's big-four pay-per-views. The solution for that might be to move Survivor Series up in the WWE calendar or start the WWE off-season after Survivor Series and start again in January.
A rotation would be much easier to do since WWE can rotate the Superstars in and out as they see fit whilst developing their respective storylines accordingly. Whichever route WWE chooses to go, the benefits are multifold. A well-rested roster paves the way for fewer injury lay-offs and plentiful of available Superstars means more gruesome WWE action!