Is the Big Show scared of Sheamus?
9.28K //
05 Nov 2012, 10:53 IST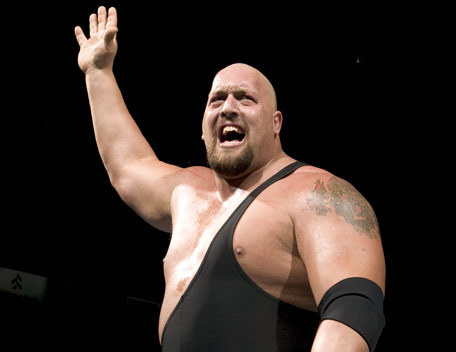 SmackDown this week was a decent show mainly due to it's wrestling matches. The storyline developments looked poor and didn't lead us anywhere. But there was one thing that happened which certainly made me feel WWE was hilariously stupid and that was Big Show running away from Sheamus.
So is it true? Big Show, the 441 pound giant who is the largest athlete in the world is scared of seemingly ferocious Irish called Sheamus? Come on! You seriously have to be kidding me? I mean, what is the point making the World Heavyweight Champion scurry away from a challenger from whom he took away the title barely a week ago? Big Show is a huge wrestler and putting him in a storyline where he seems to be intimidated by a man smaller in size and strength in every possible way is plain stupidity.
Show and Sheamus had a hell of a fight in Hell in a Cell and I thought the feud developing between these two would indeed be something worth watching. But here is WWE again try to mock the likes of the giant we have loved for many years now. Big Show's potential of being an extremely powerful heel is somewhat being discarded every time the WWE makes him do something ridiculous like this. He has been in this company for more than 17 years now, which is indeed a long time. Yes, Big Show is a seven time world champion and a 11 time tag team champion but still despite all these never has anyone in the WWE considered Big Show the giant to be scared of.
Sheamus' new role in the WWE after Hell in a Cell has just been on the right path. I personally didn't like his haughty attitude before the PPV and losing his Championship to the Big Show seemed a fitting reply to the attitude the WWE had asked him to portray. I feel the WWE should make him work a little harder and longer for the title and should give Big Show his big share of the cake at least now.
With Dolph Ziggler looking nowhere close to cashing in his Money in the Bank briefcase and involved in a storyline with John Cena, I don't see him sticking around the World Heavyweight title scenario and with that said Big Show seems the best person for Sheamus to feud with at least for the next few weeks. Hence it isn't at all acceptable to see the Big Show looking scared of Sheamus who, despite his recent intimidating wildness, doesn't to me seem as terrifying as the WWE portray him to be.